Spying On Your Mate: Is The Risk Worth It
Are you tempted to spy on your mate? Have you ever actually spied? Do you think spying on your mate is a good idea? Or do you think that it is a definite no go?
Wherever you sit, the dilemma is real, and even the most trusting of mates can be tempted to appease their inner fears by snooping around a little. But is spying on your partner as straightforward as just snooping around or are there dire consequences for doing so?
There is a lot to consider if you are considering it and below are some of the most important pros and cons to consider if you are planning to do it.
Trust us; it's worth stopping to read it for five minutes before you dive into your mates Facebook account!
But before we move onto the pros and cons of spying on your partner there is one major question that you should consider overall …
What is your motivation for considering spying on your mate?
There are probably two main motivations for wanting to spy on your mate;
Because you have genuine concerns.
Because you have problems in trusting people.
If you have genuine concerns about your mate that are causing you to want to spy, it's probably important for you to approach the situation directly with your mate before spying on them.
This way you will give your mate the opportunity, to be honest, and if there is nothing to worry about, you will have a chance of resolving your fears and moving forward in your relationship without compromising something good.
If however, you have problems in trusting people, and this is not the first time that you've found yourself feeling this way – or it's not the first time you have considered spying on your partner, it's well worth considering or researching options that can help you learn more about why you find it difficult to trust people. And if you can learn how you can manage this situation so that you don't have such problems in the future.
Professional counseling will definitely be a useful strategy to resolve this issue.
The pro's of spying on your mate
1. You can satisfy your concerns
By spying, (especially at a time when you have concerns about whether you can trust them), you will hopefully come to realize that there is nothing to worry about and you can move on. This is probably one of the primary motivations for anybody who is considering spying on their mate.
But it's not always so easy, as you will come to discover.
2. You can learn to trust your mate
If you spy on your mate and you discover that there is nothing to be concerned about it could invoke a renewed sense of trust – so long as you don't fall into the addictive trap of continued spying just because you can!
3. You can move on from a situation that is causing concern
In an ideal situation, once you find out the truth behind your concerns (whether you have found that your suspicions were correct or not) it will bring you closure over whatever situation has caused you to spy in the first place – hopefully.
The cons of spying on your mate
1. Increased paranoia
Sometimes when you are spying, you might find nothing to be concerned about. Or you might encounter problems in trusting your mate who is innocent.
For example; you could witness a conversation between your mate and an old school friend which is innocent, but it doesn't seem innocent to your paranoid mind.
In some situations the paranoia might cause you to raise your observations in some way with your mate, only highlighting to them that you've been snooping and that you don't trust them!
In other situations, you might become obsessed with spying on your mate and increasingly paranoid over the smallest of things. Which is not going to promote a healthy relationship!
2. Invoking a lack of trust in your relationship
Spying can create a self-fulfilling prophecy, whereby your lack of trust can create a lack of trust toward you from your mate.
Especially if they suspect that you've been spying on them!
3. Finding out that your suspicions are correct
If you decide to spy on your mate, there is a chance that you might find out that your suspicions are correct. Which means then you have a new problem in deciding how you are going to approach this problem with your mate and in coming to terms with the facts that you've uncovered.
If you are in a serious relationship, this could cause a lot of heartache and problems. And if there was a chance that you could rebuild the relationship you might have additional problems such as finding it difficult to stop yourself from checking on your mate in the future and invoking a lack of trust from your mate's perspective because they will be concerned that you'll spy on them again in the future.
4. The guilt you might experience if your mate was doing nothing wrong
If you have spied on your mate and you've uncovered that they are trustworthy, you might have a hard time in forgiving yourself for snooping.
You may even be tempted to tell your mate that you have snooped – potentially causing a rift in your relationship.
The guilt you might feel in the future may become too strong for you to handle and potentially hard for your mate to forgive.
Conclusion
Spying on your partner is a decision that can come with a lot of consequences that may project further into your future than you realize. It's also a vicious cycle that comes with a lot of risks. Sure there might be the chance that you prove that your mate is cheating or doing something else you are concerned about but what if they are not?
Can you handle the heat if spying on your mate takes a turn for the worse?
Share this article on
Want to have a happier, healthier marriage?
If you feel disconnected or frustrated about the state of your marriage but want to avoid separation and/or divorce, the marriage.com course meant for married couples is an excellent resource to help you overcome the most challenging aspects of being married.
Learn More On This Topic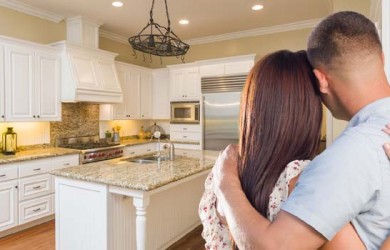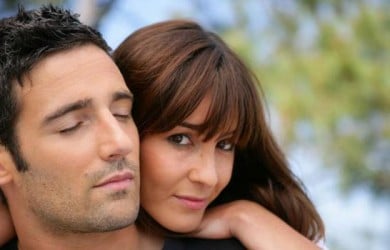 You May Also Like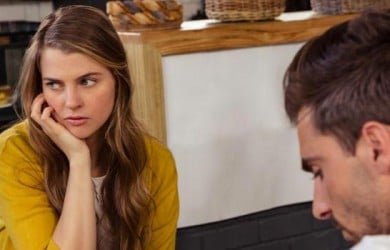 Popular Topics On Married Life