15 Signs Your Affair Is Over
Love, in its many forms, can be both captivating and complicated. As human beings, we are susceptible to emotions that can lead us down unexpected paths, sometimes causing us to question the commitments we have made.
Among these complex situations, affairs can happen, offering a tantalizing escape from the routine and familiarity of our relationships. However, just as affairs begin, they too must find their endings.
While the journey of an affair is fraught with secrecy, passion, and uncertainty, there comes a time when the flames of passion begin to wane, leaving a trail of doubt and introspection in their wake.
Recognizing the signs that your affair is over can be a painful but necessary step in understanding your own emotions and the impact they have on others.
You can gain clarity with 'is the affair over' signs and plan a new course, seeking fulfillment and contentment in a way that aligns with your values and long-term happiness.
How do affairs normally end?
Affairs typically come to an end through a combination of factors and circumstances. Often, the initial excitement and novelty begin to fade, leading to a decline in passion and emotional connection.
Guilt, remorse, and a desire to preserve existing commitments may also contribute to the affair's demise.
Additionally, increased scrutiny, the fear of discovery, or the realization that the affair is not sustainable in the long term can prompt individuals to end their extramarital relationships. Ultimately, every affair follows its own unique trajectory and conclusion based on the individuals involved.
15 signs your affair is over
How do you know when the affair is over? Recognizing the signs that your affair is over can bring about a mix of emotions and signal a significant shift in the dynamics of your relationship. Know these signs your affair is over here:
1. Decreased communication and interaction
One of the signs your affair is over and that it may be coming to an end is a noticeable decrease in communication and interaction between you and your partner. Conversations become less frequent, texts go unanswered, and there is a general decline in the level of engagement.
This could indicate a growing emotional distance and a waning desire to maintain the connection.
2. Loss of interest or excitement
If you find yourself feeling less interested or excited about the affair, it could be one of the signs your affair is over a clear indication that what you had is no more there.
The initial spark and thrill you once felt may fade away, and you might find it increasingly difficult to rekindle that passion. Activities you used to enjoy together may no longer hold the same appeal, and the relationship may begin to feel monotonous or unfulfilling.
3. Emotional detachment
When an affair is nearing its end, emotional detachment often becomes apparent. You may find it challenging to connect with your partner on an emotional level, and the depth of your conversations may become superficial.
Sharing personal thoughts and feelings becomes less frequent, and there is a growing sense of emotional disengagement, signaling that the affair's emotional connection is dissipating.
4. Decreased physical intimacy
A decline in physical intimacy is a significant sign that your affair may be coming to a close. If there is a noticeable decrease in affection, passionate encounters, or sexual activity, it suggests a shift in the dynamics of the relationship.
The physical connection that once fueled the affair may dwindle, indicating a diminishing desire or a growing disconnect between both parties.
5. Increased guilt or remorse
As an affair reaches its end, you might experience heightened feelings of guilt or remorse. The realization of the consequences and the impact the affair has had on others, such as your partner or family, can weigh heavily on your conscience.
These emotions may lead you to reassess the affair and consider ending it, as the guilt becomes overwhelming and difficult to ignore.
6. Growing dissatisfaction or unhappiness
If you find yourself increasingly dissatisfied or unhappy in your affair, it could indicate that the relationship is nearing its end.
Feelings of discontentment may arise from unmet emotional needs, constant disagreements, or a realization that the affair is no longer bringing you the happiness you once experienced.
In this video, we explore the reasons behind your unhappiness in your relationship, providing insights and guidance to help you understand and address the underlying factors that may be affecting your emotions.
7. Less effort invested in maintaining the affair
When an affair is winding down, you may notice a decline in the effort put into maintaining the relationship. Both partners may become less attentive, neglecting gestures of affection or quality time together.
The lack of investment suggests a diminishing commitment and a sign that the affair is losing its importance in both individuals' lives.
8. Lack of future planning together
If discussions about the future become scarce or non-existent, it may indicate that the affair is approaching its end.
Planning for future events or making long-term commitments together typically signifies a deep level of commitment and emotional investment. The absence of such discussions suggests a disconnection and a fading desire to envision a shared future.
9. Increased conflict or tension
A rise in conflict or tension is a clear indicator that an affair is deteriorating. Disagreements become more frequent, misunderstandings occur more often, and there is a general sense of hostility between the involved parties.
This heightened discord reflects a breakdown in communication and emotional connection, further signaling the potential end of the affair.
10. Less secrecy and more transparency
As an affair nears its conclusion, there may be a noticeable shift from secrecy to transparency. Previously hidden details about the relationship might start to come to light, such as sharing more openly with others or becoming less vigilant about concealing the affair.
This shift can indicate a diminishing need for secrecy and an unconscious desire to move away from the affair.
11. Reestablishment of boundaries in the existing relationship
When an affair is ending, individuals often recognize the importance of reestablishing boundaries in their new relationship.
This involves setting clear limits on emotional and physical intimacy with the affair partner. It signifies a renewed commitment to their partner and a conscious effort to rebuild trust and strengthen the existing relationship.
12. Pursuit of individual growth and personal development
As the affair loses its grip, individuals may redirect their focus toward personal growth and development. They might prioritize their own interests, hobbies, and self-improvement rather than investing time and energy into the affair.
This shift reflects a desire to reclaim their individuality and invest in personal well-being outside the context of the affair.
13. Emotional connection with primary partner rekindles
When an affair is coming to an end, individuals may experience a renewed emotional connection with their primary partner.
They may rediscover the emotional bond, intimacy, and closeness that had been overshadowed during the affair. This emotional rekindling can further weaken the attachment to the affair partner and strengthen the commitment to the primary relationship.
14. Lack of motivation to resolve conflicts in the affair
When an affair is nearing its end, individuals may exhibit a decreased motivation to address conflicts within the affair. Issues that once seemed important or worth fighting for may no longer hold the same weight.
There is a growing indifference towards resolving conflicts, as the affair loses its significance and the desire to invest in its resolution diminishes.
15. Desire for closure and moving on
As the affair reaches its conclusion, individuals may experience a growing desire for closure and a fresh start. They yearn to put the affair behind them, learn from the experience, and move forward in their lives.
The focus shifts towards closure, healing, and embracing new beginnings, signaling a definitive end to the affair.
How do I get closure after an affair?
You may also ask "How long does it take to get over an affair?"
Getting over an affair is painful. How to get over an affair? Now that you've known the signs that your affair is over, know how to get closure and move on when an affair ends from the painful phase:
Allow yourself to grieve and process your emotions.

Whether or not the affair ended without closure, reflect on the affair to gain insights and learn from the experience.

Seek support from trusted friends, family, or a therapist.

Establish healthy boundaries to protect yourself and facilitate closure.

Focus on self-care and engage in activities that bring you joy and fulfillment.

Avoid contact with the affair partner to aid in the healing process.

Practice forgiveness, both for yourself and the affair partner.

Engage in self-reflection to identify personal growth opportunities.

Consider writing a letter to express your feelings and find closure.

Embrace new beginnings and focus on building a positive future for yourself.
Additional questions
When an affair comes to an end, it often involves navigating through complex emotions, facing the challenges of letting go, and dealing with the impact on oneself and others involved. Know more in this section.
Can a relationship go back to normal after an affair?
Rebuilding a relationship after an affair is possible, but it won't be the same "normal" as before. It requires significant effort from both partners to rebuild trust, communication, and emotional connection.
Healing takes time, open and honest communication, and a commitment to addressing underlying issues. With therapy, forgiveness, and a willingness to work through the pain, a relationship can evolve into a new normal that is stronger and more resilient than before the affair.
Can a marriage come back from an affair?
While healing a marriage after an affair is challenging, it is possible for a marriage to recover. Rebuilding trust is crucial, and it requires a deep commitment from both partners to understand the reasons behind the affair and address any underlying issues.
Relationship counseling can be invaluable in facilitating open communication, rebuilding intimacy, and establishing new foundations of trust.
Rebuilding a marriage after an affair takes time, patience, and a shared dedication to growth and healing, but with genuine effort, forgiveness, and a renewed commitment, marriages can emerge stronger on the other side.
Moving forward with a productive closure
Ending an affair can be a complex and emotionally challenging process. Recognizing the signs that your affair is over can be a significant step toward personal growth and healing. It's important to approach this transition with empathy and self-compassion.
Closure can provide an opportunity for self-reflection, learning, and moving forward. Remember to seek support, prioritize self-care, and focus on building healthy relationships.
Embracing the closure of an affair opens doors to new beginnings, personal growth, and the potential for more fulfilling connections in the future.
Share this article on
Want to have a happier, healthier marriage?
If you feel disconnected or frustrated about the state of your marriage but want to avoid separation and/or divorce, the marriage.com course meant for married couples is an excellent resource to help you overcome the most challenging aspects of being married.
Learn More On This Topic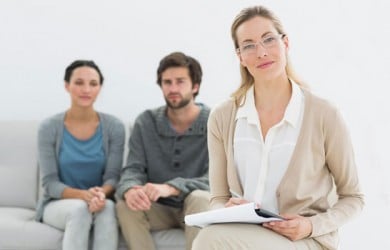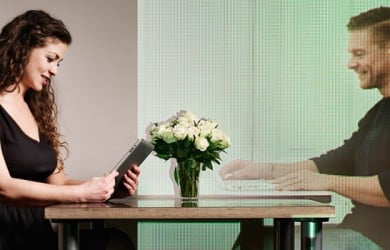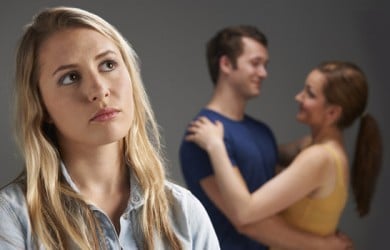 You May Also Like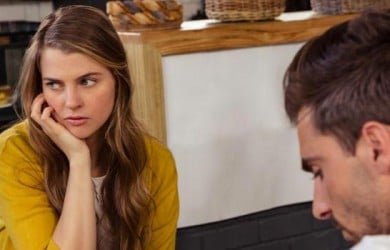 Popular Topics On Married Life