Should You Stay or Should You Leave a Relationship ?
Sometimes it is easy to know when a relationship is over and you need to end it.
There's been a breach of trust or physical violence. There may be substance abuse that is damaging you and your children's well-being. Your partner's addictions are no longer tolerable so ending the relationship is clearly the best thing for you.
But sometimes ending a relationship is not so simple. There is no one clear, insurmountable issue that makes breakup up the logical choice. While your feelings for each other are no longer like they were in the early days, there is no hatred or animosity between you two.
But you aren't communicating about anything meaningful anymore, and both of you are living more like roommates than like a loving couple. Still, each time you think about ending the relationship you hesitate.
Seeking to be seen, heard, understood and most of all, loved
You aren't sure you'd attract a better partner, and you don't know if you have it in you to go through the whole dating thing again.
Let's hear from some people who did decide to end their unhealthy or just unfulfilling relationships.
They ended relationships that were not life-enhancing and took the risk to see if they could find a new partner, one who would make them feel seen, heard, understood and most of all, loved.
Shelley, 59, ended a 10-year relationship after years of feeling ignored
"After the breakup, when I went public about how consistently disappointing my partner was, people asked me why I didn't end the relationship sooner.
Believe me, I ask myself the same question all the time. I clearly wasted a good five years of my life. I mean the first five years of our relationship were fine, even good at times. But after that, he just really took me for granted. He expected me to do everything by myself, never going with me to do the grocery shopping or attend one of the kid's soccer matches.
He just sat around the house, either watching tv or playing on his computer. I'd try and tell him that I was feeling lonely and unhappy but all he'd say was "this is the way I am. If you don't like it, don't stay."
I mean who says that?
But I couldn't find the courage to walk out, not at my age. I'd look at other single, middle-aged women and think at least I've got someone, even if he wasn't any great shakes.
But one day I'd just had it.
I knew that I had to end this life-sapping situation. I deserved better.
I decided it was better to be alone that to be with such a selfish man.
So I left. I spent one year in therapy, working on myself. Defining what I wanted and would I would not settle for in a relationship. Then I started dating again. I finally met a fantastic man through a dating site, and we are now celebrating our 1-year anniversary.
I'm so glad I honored myself and didn't stay in this mediocre relationship. Something better was waiting for me!"
Philip, 51, ended his 25-year marriage after 15 years of no sex
It wasn't an easy decision for me to make. I loved my wife. I loved our children and our family unit.
From the outside, everyone thought we were the perfect couple. But we had stopped having sex about 15 years ago. At first our lovemaking just kind of diminished in its frequency. I figured that was normal. I mean the kids were taking up a lot of my wife's energy and I could understand she was tired at night.
But 'little sex' went to 'no sex'.
I tried to talk to my wife about it but she just shut me down. She even told me I could go see a prostitute if I wanted to have sex, but that she was just not interested in that part of our marriage anymore. I stayed on because I had made a vow for better and for worse.
But hey, when I turned 50 I told myself that I did not have that many more years to enjoy lovemaking. After trying again and again to get my wife to see a sex therapist with me, and her refusing to do so, I ended the marriage with great sadness.
After a few months, my friends set me up with a great woman. A woman whose sexual appetite is like mine. She loves the physical part of our relationship and I feel like a teenager again. My decision to end my former relationship was not an easy one, but I'm glad I made it.
Life is too short to go without sex.
Kristiana, 32, had an emotionally abusive partner
"When I married Boris, I knew he was sometimes a little harsh, but I never counted on him becoming the emotionally abusive person he is today.
Over the ten years of our marriage, he became increasingly critical of me, my appearance, my passions, even my family and my religion. He sequestered me from every person I loved, not allowing me to go see my mom and dad in Bulgaria even when my mom got sick.
He told me that they didn't really love me, that no one would love me as he did.
Basically, he brainwashed me into thinking I was worth nothing. He told me that if I ever left him, I'd never find anyone else, that I was ugly and stupid. But one day I was reading some online articles that focused on emotionally abused women and I recognized myself.
It became crystal clear, I had to end this toxic relationship style="font-weight: 400;">. I deserved a better partner.
So I got myself organized secretly and filed for divorce. Oh, Boris was mad, of course, but I stood firm. And now I feel like myself again. I'm free. I date nice men, and, more importantly, I am no longer cut off from my family and friends. I feel so fierce!"
To read learn more about when to end a relationship, read this helpful article.
Share this article on
Want to have a happier, healthier marriage?
If you feel disconnected or frustrated about the state of your marriage but want to avoid separation and/or divorce, the marriage.com course meant for married couples is an excellent resource to help you overcome the most challenging aspects of being married.
Learn More On This Topic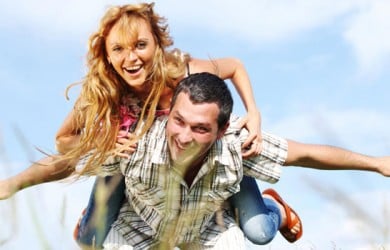 You May Also Like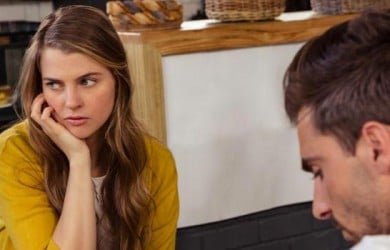 Popular Topics On Married Life