10 Reasons Why You're Scared to Be in a Relationship
Now and then, people face some unwanted heartbreaks in relationships, and the prospect of committing yourself to a relationship can be frightening. Most times, the fear of relationships stems from deep down in a person's past experiences. People get scared of relationships at some point (romantic or platonic), which is normal, but it shouldn't stop you from finding love.
Maybe you've had bad luck when dating, but we must first understand if this fear of relationships comes from our past ones.
Depending on why you're scared of being in a relationship, you can find solutions and overcome the issues by weighing the possible reasons you're afraid of relationships.
10 reasons why you're scared to be in a relationship
Here are some reasons why you may be scared to get into a relationship.
1. You've had your heart broken in the past
Interpersonal relationships get messy sometimes, and that's normal because events like these make us stronger and prepare us better for the future.
One of the reasons why you don't want a relationship is that you may have been disappointed previously. A lover may have badly hurt you, but one thing you shouldn't do is dwell on the past. Who knows what and who's waiting for an amazing person like you out there?
Just understand that humans tend to hurt others intentionally and unconsciously, so you might have also hurt someone with your actions in the past. To avoid any confrontation, you can discuss with your partner why you're scared of relationships. They might have even dealt with the same fears, and you can now propose a solution that will help out in case of any disagreement.
2. You're afraid to open up to someone else and be vulnerable
One of the keys to a genuine relationship is that you must be honest with each other. Opening up to someone new might be scary at first, especially if you're more secretive. Still, to build trust in any relationship, you need at least a minimum level of vulnerability.
To deal with the fear of being in a relationship, your partner should be able to see you at your best and worst. They should learn new things about you and, of course, grow closer to you in the process.
3. You're afraid of the pain that comes with loving
Situations and relationships may end, and you may have to let go of someone you once loved. Yes, you can dislike someone as much as you once loved them.
Imagine hating someone you once loved so dearly. Well, it's a bitter feeling, but this shouldn't stop you from loving. The fear of being in a relationship and of it eventually ending is understandable, but give it a go first, okay?
4. You're afraid of not getting as much love in return
One of the reasons why you may be scared of relationships is because you may be afraid that your feelings may go unreciprocated. Yes, this happens.
You can love someone with every breath in you, but the person may not love you back as much as you do. It hurts when you climb mountains for someone; all they can do is pick pebbles for you.
Since you can love someone deeply, please don't be in any relationship where your attention is not reciprocated. You can also talk with your partner to confirm that you're both on the same page. Don't beat yourself up if you have loved blindly. It is not a crime. That's what makes you amazing.
5. You're afraid of the pain of loss
Death is inevitable. People come and go but become better versions of themselves after loss. One of the reasons why you may be scared to be in a relationship is because you are afraid of the pain of loss.
It's not an error to focus on your healing if you have experienced loss before. However, being scared of relationships because of these experiences will only keep you from enjoying the benefits of a bright future.
It is scary to have someone; the next minute, they're gone, so take your time to heal before giving love another chance. Your mental health is that important.
Related Reading: 

How to Cope With the Fear of Losing Someone You Love?
6. You're unsure if you want someone or don't want to be alone
The fact that you don't want to be alone doesn't automatically mean that you're ready to be in a committed relationship.
Society standards have made it possible for people past a certain age to be considered too 'old' to find love. Since most people don't want to spend the rest of their lives alone, they dive into whatever relationship they find.
That also has its side effects; in the long run, you or your partner get hurt. If you want to be in a relationship because you want someone to share your happiness with, that's okay.
But, if you're going into a relationship because you don't want to be alone (and get judged by society's standards), please be honest with yourself, and do you.
7. You're afraid of changing for someone else
This is another big reason why you may be scared of relationships. People start sharing the same interests, lifestyles, and hobbies when they get into committed relationships. This can be scary.
What you used to like may start losing its allure while you enjoy doing what your partner's doing. Sometimes, it may feel like losing yourself and becoming someone else. It is certainly a valid issue because, at this point, you're going at your partner's pace.
Well, a fun fact is that partners can share different hobbies, though they should agree to accommodate and accept whatever they do. You don't necessarily have to do what your partner does to be 'compatible.'
Also, sometimes, this 'change' can be for the best. You may come to love that hobby or lifestyle even after the end of the relationship.
However, if you don't feel comfortable doing whatever your partner does, please be honest with them. You are first responsible for your happiness.
8. You don't feel good enough
Another reason why you may be scared of relationships is that you may feel that you're not good enough.
You may think you're not beautiful or smart enough. A quick glance at your partner can reveal your biggest flaws while exalting all the things that make them picture-perfect. Sometimes, even words of affirmation from your partner may not settle this suspicion in your mind. Here's a simple solution for you.
Ask your friends about your most admirable qualities, and work towards bettering yourself so you can show off your true self to your partner and the people you love. Then again, intentional self-love will help you boost your esteem and understand just how much of a catch you are.
Suggested Video: How to have more self confidence.
9. You're afraid you won't find someone good enough
First of all, nobody's perfect. Then again, life is not all fairytales. You may have preferences, but most times, love can cancel out whatever preference you may have sought in a partner. It would help if you gave it a shot. Who knows? It may eventually be worth it.
Set aside your ideals for a moment and look at what's deep down inside the potential partner. If you don't compromise your core values, don't get scared of relationships and refuse to give love a chance – because it didn't come in the package you would have preferred.
Related Reading: 

15 Reasons Why I Am Not Good Enough for Him
10. You're afraid of distancing yourself from your family
People believe that once you start a long-term relationship with someone, you tend to stray away from family bonds. This is why some people are scared to be in a relationship, especially those closer to their family.
However, you need to understand that your family will eventually move on and find relationships for themselves. If you're afraid of this, you have to make your family understand your feelings and then love who you want. You can still be close to your family even after having a partner, as long as you give time to them.
Summary
No matter how beautiful love is, it is normal to get scared. However, fear shouldn't stop you from experiencing true love.
It would help if you asked yourself some questions. Why am I scared of relationships? When you ask questions like this, you open your mind up to discover the real challenge you are experiencing. Effective communication is key to handling these relationship anxieties if you're already in a relationship. They need to know how you feel so you can both work together to find solutions.
You deserve to be happy and find true love, no matter your past experiences. Also, be honest with yourself. If you are lacking in some areas, please work on fixing those lapses. You may also have to seek professional help as you close those gaps. Don't be afraid to reach out to a therapist along the line.
Share this article on
Want to have a happier, healthier marriage?
If you feel disconnected or frustrated about the state of your marriage but want to avoid separation and/or divorce, the marriage.com course meant for married couples is an excellent resource to help you overcome the most challenging aspects of being married.
Learn More On This Topic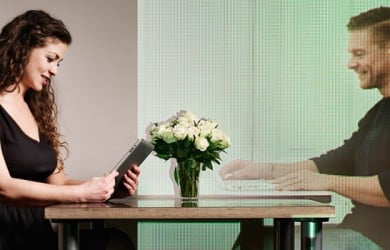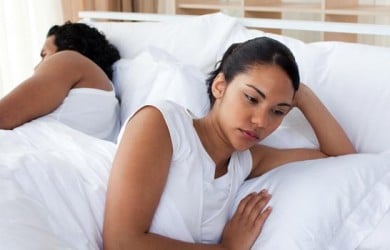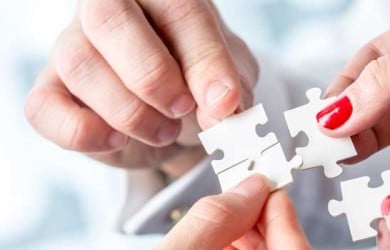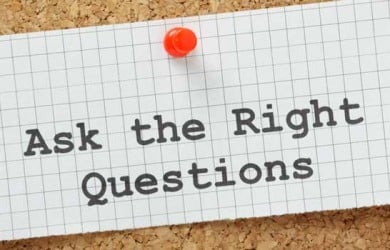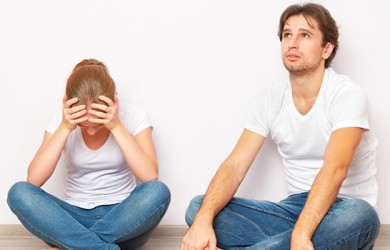 You May Also Like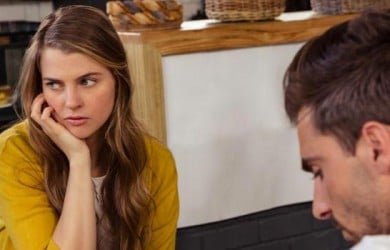 Popular Topics On Married Life