Relationship Sex Goals You & Your Partner Need for a Better Sex Life
There is a saying that when you do not know which harbor you are aiming for, no wind is the right wind. This is especially true when you are sailing in the boat of marriage on the seas of life. It is essential to have some relationship goals so that you know in which direction to sail.
What do goals mean in a relationship
Before we delve deep into what are relationship goals, it is important to understand the significance of goals in a relationship.
At the beginning of any romantic relationship, it is easy to believe that the strong gust of romance and intoxication is enough to plow through the relationship challenges and sustain happiness.
However, as time passes by and the novelty of a relationship wears off, the individuals who entered the relationship as a couple also change.
Relationships are perpetually evolving and individuals are forever changing.
Conflicts, lack of communication, and frustration arising out of relationship challenges can sabotage the health of a relationship. To grow as a couple, you need to act proactively.
Relationship goals can be the answer to enjoy satisfaction in the long term, committed relationship.
Goals for relationships are the most effective tool in building and cementing your love bond, but they require unflinching commitment, time, and effort.
Long term relationship goals will help you stay in love, have fun, and grow together while developing a deep and meaningful relationship with your spouse.
Here are a few thoughts, tips, and questions on the topic of setting real relationship goals.
How to set relationship goals
Perhaps you have been married a while already and you've never really thought about specifically setting any relationship goals.
Of course, everyone has general unspoken couple goals such as "being happily married", "providing for my family", and "staying safe and healthy."
To reach the best outcome, relationship goal setting requires a dedicated commitment to daily actions so you can reach the mutual goal of a solid partnership.
How about actually setting aside some time together to talk about specific ways that you can go forward in different areas of your relationship? True relationship goals are all about contributing to each other's value and addition and growth as a person.
The most common marriage goals or relationship goals may include ways to support and encourage one another, how to solve problems together, your finances, family goals, and career goals.
Relationship goals in bed
As a couple, you both are mutually invested in seeking and providing pleasure. To keep the spark in your relationship alive and scorching hot, you must set sexual relationship goals.
Explore new avenues for sexual adventures.

Look for a novel place to reignite the passion. Explore a new place or a location, to indulge in some frisking with your partner on a road trip.
Sex is all about exploration, be it in the wilderness or in a lush hotel, that helps you break the monotony of having sex the same way, in the same bed, day after day.
Strip down together and stay naked

. Don't rush to sex right after you take your clothes off. The build-up is a very important component of enjoyable sex. Lie naked in bed, soak up the moments of

intimacy

, run fingers through your partner's hair, lock eyes, caress each other's body and explore each other's bodies to make the sexual experience more intense.

Date your partner, regularly

. Don't stop flirting with each other. In fact, despite the time crunch, you should make it a practice to pencil in a date night every fortnight if busyness does not permit a weekly night out with your spouse.
Send each other sexy text messages throughout the day to build to a heady night of romance and passion. Give your partner heads-up about the days you feel horny and can't wait to feel them up.
Come up with a plan to notch up your sex life

. In a long term relationship, it is common for partners to end up with different sex drives and sexual preferences.
It would be a good idea to set a monthly check-in to discuss expectations in bed. It will help you come up with a plan to infuse spark in your relationship and revive a dwindling sex life.
What kinds of relationship goals are best?
When it comes to best relationship goals examples, the ones that are the most effective would be the couples relationship goals that can be measured and which have a definite timeline, such as having a date night once a week or once a month.
Another important thing about good relationship goals is that each party should be on board and agree with the goals that are set.
Such goals for couples could be to help each other pursue that course of study which you always wanted to do to enhance your chosen career. Or maybe to start praying together each night before you go to bed.
How do you know if your relationship goals are working
Once you have set your goals for relationships you need to have an evaluation time periodically, perhaps every six months or once a year, to see how you are doing and what you need to remember to create effective future relationship goals.
As a couple, you are wired to desire a happy, healthy, and intimate relationship with your spouse.
It is crucial to remember that when you accomplish goals for a healthy relationship, make it a reason to celebrate!
One of the prerequisites about setting relationship goals is staying flexible. Be flexible if you need to re-adjust some of your goals, or set new goals for couples as you set your sails and continue on your voyage of marriage.
Share this article on
Want to have a happier, healthier marriage?
If you feel disconnected or frustrated about the state of your marriage but want to avoid separation and/or divorce, the marriage.com course meant for married couples is an excellent resource to help you overcome the most challenging aspects of being married.
You May Also Like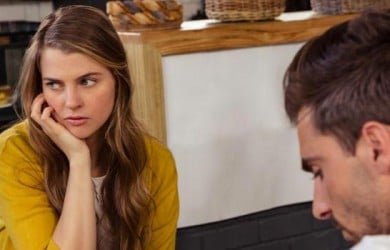 Popular Topics On Married Life