How to Respect and Honor Your Wife
Having a happy wife is one of the keys to a successful marriage that will stand the test of time. However, to keep your wife happy, there are some vital measures to put in place. Without these measures, your marriage could hit the rocks.
In this article, you will learn how to honor your wife and treat her like the special individual that she is. If you have been thinking of how to go about this, there are some surefire tips in this article that you can apply. These steps are sure to change the outlook of your marriage for the better.
What does it mean to honor your wife?
Honor in marriage is one of the vital ingredients that must be present to make the union last. If you don't honor and respect your wife, it would be impossible to do things together as partners, which can affect the relationship.
The primary meaning of honoring your wife is ensuring that you recognize her presence and worth in the marriage. Also, honoring her means that you respect her enough to decide for herself sometimes and contribute her quota in making the marriage better.
If you want to know how a woman wants to be honored and loved, you need to check out Nina Roesner's book titled: 365 Ways to Love Your Wife. This book is an eye-opener for partners who don't know how best to love their wives.
How to honor and respect your wife: 20 ways
If you are married, one of the things you need to understand is your wife is an integral part of you. She completes you. Hence, it is important to be deliberate about how you treat your wife so that you won't frustrate her out of the marriage.
Here are some ways of how to honor your wife
1. Let her know that she is the only one you love
We live in an age where it is quite easy for you to get attracted to other people if you are not careful. Your wife might have some fears about the marriage if she feels beautiful or worthy enough.
Hence, you need to allay her fears by letting her know that she is the only one who can capture your heart. You have to repeat this to her several times to keep reassuring her.
2. Give her support
One of the best ways to honor your wife is to support her. If she has anything going on in her life, don't let her face it alone. Instead, give all the support you can muster to ensure she pulls through.
Even if you don't have the required expertise to contribute to whatever she is working on, you can still support her. This will make her feel honored, respected, and loved.
Related Reading: 20 Steps to Becoming a Supportive Partner
3. Listen to her
If you are looking for one of the ways to honor your wife, one tip that should top your list is knowing how to listen to her. You need to know that there is a difference between hearing and listening.
When your wife is speaking, give her your undivided attention. Also, be careful to take note of salient points and ask her questions without interrupting her. Doing this repeatedly will let her know that you honor her.
Related Reading: The Importance of Art of Listening in a Relationship
4. Create time for her
Do not be too busy for your wife because she might view it as dishonor. It is crucial to understand that your wife is a key part of your life and should also receive pure and undiluted attention from you.
If you want her to love you conditionally, you need to honor her by making time for her. It might be difficult to spend long hours with her because of work and other aspects of your life, but ensure you show up in her life every day.
5. Believe in her dreams
Has your wife mentioned to you how she wants to achieve some things? The next time she does, ensure you throw your weight around her. This is one of the ways of how to show your wife respect.
To honor your wife, she needs to be sure that you believe in her. If you feel that what she wants to do might not pan out well, use a constructive correction method to inform her. Do not make the mistake of allowing her to feel bad.
6. Avoid criticizing her
Another way to honor your wife is to ensure that you don't criticize her when she does something wrong. Usually, the best way to handle issues like this is to discuss with her from a solution provision angle instead of attacking her.
Every woman wants to be heard, and this is why the Respect Your Wife Bible Verse holds much importance. You need to respect your wife's feelings and avoid using your words to hurt her.
Related Reading: 10 Ways on How to Deal With Criticism in a Relationship
7. Don't relent on chasing your wife
In this context, chasing your wife implies that you don't relax because you are married to her. To honor your wife, you need to continue showering her love and affection to keep the marriage sweet.
Let her feel wanted by you to keep her esteem and confidence level high. Avoid taking your wife for granted even though you are already used to her.
8. Defend her outside
Nobody should have the chance of verbally putting your wife down under your watch. When it comes to respecting your wife, you need to have her back every time, even though she is wrong.
This will make her know that you are someone that she can always depend on. When you are in private, you can go ahead to correct her, but never do it in public.
9. Don't disclose her secrets with third-parties
One of the profound ways to respect your wife's feelings is to ensure that you don't divulge her secrets with anyone. If your wife shares something with you, honor her reputation by keeping it to your chest.
When you discuss such matters with other people, she might find it hard to trust you again. So, you need to give her that assurance that all her secrets are safe with you.
10. Don't raise your voice at her
Shouting at a woman is a sign of dishonor. Even if she offends you, it is wrong to shout at her because she will feel bad.
When you raise your voice, you might use the wrong words that would offend her and make matters worse. If you feel that it might be hard to avoid this, you can give her some space and address the issue later.
11. Don't have conflicts with her in public
Sometimes, you and your wife might be involved in an argument in public, and you would be so compelled to disagree vehemently.
However, to honor your wife, you must suppress those feelings until you are in private. If you fight with your wife in public, you are not honoring her. More so, people who know both of you might also treat her with contempt and disrespect. Therefore, it is best to handle all problems in private.
Related Reading: 7 Causes for Conflict in Marriage and How to Resolve Them
12. Be honest with your wife
Another way to show that you value your wife is to be transparent and honor her. Do not lie to your wife even about the most minute things.
If you are not open about everything, you will destroy her faith in you, and your relationship will take the fall for it. Let honesty and transparency be the watchword in your marriage.
13. Don't physically abuse her
Some partners hurt their wives physically to show how pained or frustrated they are. This is wrong because you should not beat a woman under any circumstances. It is impossible for you to hurt someone you honor and respect.
Hence, no matter what she does to you, resist the urge to beat her. Anyone who beats a woman is immature and does not deserve to be married.
14. Don't abuse her emotionally
Are you conscious of the type of words you say to your woman? There are some words that can bring her down, and there are statements that can lift her.
A better understanding of the honor your wife verse reveals that you should not put your wife down for any reason. Instead, be the source of her inspiration. If she is not doing something right, correct her in a way that would make her feel better and ready to learn.
In this research study written by Gunnur Karakurt and Kristin E. Silver, titled Emotional abuse in intimate relationships, you will understand the role that gender and age have to play. This study is insightful in dealing with emotional abuse.
15. Avoid imposing your opinions on her
To respect your wife's feelings, you need to allow her to be herself. This would involve giving her a free hand to speak her mind and make decisions without your influence. You need to remember that before you got married, she had her individuality.
Therefore, getting married does not permanently delete her personality. Rather, she should be allowed to decide for herself. If you feel she is not doing well enough, be polite in turning her down, but ensure you still listen to what she has to say.
16. Don't speak badly about your wife to other people
One of the ways to achieve this is to avoid badmouthing her to other people. This is a profound way to protect her and prevent people from seeing her flaws. If you always feel the urge to talk about your wife's bad traits with other people, talk to her instead.
17. Don't cheat on her
Anyone who wants to uphold honor in marriage would never cheat on their wives. Even if you know that your wife would not find out, it is wrong to cheat on her.
Remember that when you married her, you exchanged vows to be faithful, and she has taken your words for it. Hence, it would be wrong to break those vows because of another person.
Related Reading: 15 Reasons Why You Should Not Cheat on Your Partner
18. Pamper and allow her to spoil herself
If your wife wants to look good, give her the freedom. Your wife needs to spoil herself to keep looking great for you and boost her self-esteem.
For instance, if she buys a new bag, don't pretend as if you didn't see it; ensure you compliment her. Also, go the extra mile to pamper her so that she would feel loved. This is one of the best ways on how to respect your wife.
19. Consult her before making decisions
Sometimes, you might feel the urge to make decisions all by yourself without telling your wife. She might be pained when she discovers that you took some crucial steps without informing her.
It is also a sign of dishonor when she finds out eventually that she wasn't carried along. You will be surprised to see that your wife would have invaluable pieces of advice that would be beneficial to your cause.
Related Reading: Ways to Make a Strong Decision Together
20. Don't try to change her
One of the mistakes that partners make is trying to change each other to suit their preferences. However, this is wrong because she is from a different place with a dissimilar mindset. Hence, you cannot compel her to adjust to your mannerisms and ideologies.
The only way you can get her on the same page with you is by accepting her for who she is. Trying to change her is not a way to honor your wife.
David Chadwick's book titled Eight Great Ways to Honor your wife is an eye-opener for partners to love, honor and respect their wives the right way.
What is the Bible's stand on honoring your wife
The Bible mentions in the book of 1st Peter that men should honor their wives. They are implored to treat them with understanding while they live together. Also, the Bible mandates men to treat them as equal partners so that their prayers would be answered.
Ways to treat your wife and make her feel special
When it comes to treating your wife in a way that will make her feel special, it is very easy to achieve. One of the ways to do this is by knowing what makes her happy.
Also, know her love language because it helps you love her the right way. Remember to treat your wife like she is the center of your world, and don't make her feel less of herself.
Check out some tips here:
Related Reading: How to Treat Your Wife– 12 Ways to Make Her Feel Special
Conclusion
When it is so obvious that you honor your wife, she will love and respect you more. You will also observe that the bond between the two of you becomes stronger.
So, even if there are conflicts, they will be easily resolved because the love and affection you share are far greater than any marital problems.
To know how to revive the love in your marriage, watch this insightful video by Dr Myles Munroe:
Share this article on
Want to have a happier, healthier marriage?
If you feel disconnected or frustrated about the state of your marriage but want to avoid separation and/or divorce, the marriage.com course meant for married couples is an excellent resource to help you overcome the most challenging aspects of being married.
More On This Topic
You May Also Like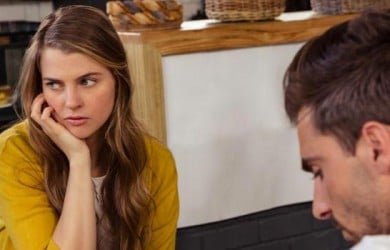 Popular Topics On Married Life