15 Ways on How to Get Over a Girl
A breakup in your relationship can be challenging, no matter who you are and what kind of a relationship you had. If you just broke up with a girl and are unable to get her out of your head, you may wonder, "how to get over a girl you love?"
It is a reality that you can't easily forget about a girl you loved if you truly did love her. To get over a girlfriend you still love requires a lot of emotional and psychological work.
If you are trying to get over a girlfriend you still love, you may need to make a conscious effort and go through many stages.
Getting over someone does not happen overnight, and you must remember that the memories of the moments you two spent together, the things you shared in common, the dates and nights out, and the romance cannot be easily erased.
Related Reading: 

How to Get Over Someone You Love: 15 Tips
How to get over a girl you loved?
The process of forgetting a girl you once loved or still love can be linked to the healing process of a wound. It is not instant and requires patience.
If you still love your ex-girlfriend, you can't quickly stop thinking about the girl you still love.
But if you are resolved to move on, then the process is relatively straightforward. Whichever way, here are some ways you can try to get over a girl you once loved.
Do you often wonder how to get over a girl? Simply be patient!
If you decide to move on, you need to be patient with the process because it may hurt for a while. Being patient is one of the most important steps in the guide of 'How to get over a girl you once loved, or still do'.
Deciding to heal and accepting that your significant other is no longer part of your life doesn't mean instant happiness, but rather a significant milestone in your journey to move on. There would be good and bad days but remember that's okay!
Don't expect too much of yourself, accept things for the way they are, and put in a conscious effort to stop thinking about her.
Related Reading: 

How to Forget Someone You Love: 25 Ways
15 ways to get over a girl
To get over someone you loved is quite tasking. If you decide to move on, then the following would help you understand how to get over a girl.
If you have been asking yourself "How to get over a girl you love?", these 15 steps will help you find a way.
1. Accept the reality
If you just had a breakup and it seems your partner is unwilling to give you a second chance, then it would be best if you accept the reality that both of you can't be together anymore, rather than making an effort to ensure things work out again between you two.
You should save yourself from the emotional turmoil of getting her back. This point is fundamental on how to get over a girl.
Related Reading: 

Ways on How to Accept and Move on From a Relationship
2. Do not try to be in touch with her
If you want to get over a girl you love, then don't call her or try to be in any kind of contact with her, at least for a while. Even if you still intend to be friends with your ex-girlfriend, at least for the moment, quit calling her.
Otherwise, you may awaken the emotional connection again, and you most likely do not want to experience the frustration of it.
Moving on may mean getting her voice out of your head. It would help if you stopped worrying about how her day went, how she's doing at school or work.
How to get over a girl you loved, or still do is not an easy process, but small steps can help.
3. Avoid her social media pages
Try as much as possible to never check her timeline for her posts, pictures or videos, etc. Our minds think in pictures; even when people say words to us, they create psychological images in our minds.
So, if you still indulge in scrolling through your ex-girlfriend's gallery online, then you might rekindle the love you two had, but only at your end.
It would be best if you avoided her pages on Facebook, Twitter, Instagram, etc., as you try to get over her. If doing this is difficult for you, then you could block her from your friends' list on social media, at least for a while.
4. Delete all contacts
How can you get over a girl you love when you still have her pictures, text messages and other things that connect the two of you?
Wiping off their contact doesn't mean you hate them or no longer want to be friends with them.
But remember that your heart needs to stop hurting. Looking back at pictures or messages from the past may make it harder for you to let your ex go.
5. Quit the guilt
Once you have resolved to move on from a girl, then it's high time you stopped blaming yourself for being responsible for your breakup, even if you were. Wash off the guilt and put on a fresh mentality of freedom.
Guilt can hinder the process of learning how to get over a girl. While understanding your part of the mistake and what led to the breakup is important for your personal growth, holding on to the guilt may not get you anywhere.
Try to make sure you do not make the same mistakes again, but forgive yourself. It will help you get over the girl and move on from the relationship.
6. Deal with your jealousy
To get over a woman you once loved, you must avoid being jealous when you see them around other people.
Since you have decided to move on, whatever they do or whoever they allow around them is no longer your business and absolutely their choice.
7. Stop trying to know what she is up to
"Please stop trying to monitor what your ex-girlfriend is up to!" will be one of the most common pieces of advice you get from anyone, if you ask them how to get over a girl you love. Give her breathing space, except if you're yet to resolve on moving on.
But if you have decided to move on, do not ask people how she is doing, where she is, and what she is up to. Try to keep your distance for a while.
Check out this video explaining why and how you need to stop cyberstalking your ex:

8. Have fun with your friends
Being with people you love, and those who love you may be perfect for you right now.
Get out with your friends; check out the new restaurant around town, see a movie at the cinema, go play games together. Have fun because being alone can bring back memories.
9. Get busy
How do you not think about a girl you broke up with? Try getting busy.
Idleness and boredom could make you feel bad and dull. So, you could try focusing on your job or studies. You could enroll in an online course or learn a new skill.
10. Set new goals
Setting goals can be a great way to get over a girl you were in a relationship with.
Goals help us to focus better in life. Otherwise, we may be distracted by things that don't matter to us. Therefore, set goals that will stretch you to strive for their actualization.
You can start a financial freedom goal for the next couple of years or any other type of goal that you would like to achieve.
11. Turn off the love songs
Songs have a way of bringing back memories of people. You and your girlfriend may have a few favorite songs you listen to together.
In that case, put those songs or any other love songs away as they can bring back memories of romance and the good times you shared.
12. You could get rid of her gifts
If you can't cope with wearing that wristwatch or tie that she bought for you on your last birthday, you may as well get rid of them.
The last thing you want is to be reminded of her when you are working, or out with your friends, just because you looked at something she bought for you.
13. Go out on a new date
You can't just remain all by yourself when you know that your ex-girlfriend no longer wants you back, and you have decided to accept the reality.
Allow yourself to love and be loved once again. Give someone else a shot, ask them out on a date and see where it goes.
14. Relocate
If moving out of an environment you shared with your girlfriend can help you deal with the breakup. You can relocate to somewhere else where memories would not come creeping into your mind.
It's one way to move on from a girl or get over a girl you love. When you relocate somewhere far, it could help you forget about a girl because you will meet new people and create fresh memories.
15. Make amends and be friends
Irrespective that this is one way to get over a girl, this point can be challenging if you cannot get a grip on your emotions. But if you're strong enough, then go ahead and settle your differences and find a way to get along as good friends, if that is what they want as well.
This way, you can have the opportunity to show her how grateful you are for their support in the past.
Related Reading: 

What to Do After a Breakup?
How long does it take to get over a girl?
Getting over a girl cannot be instant if you loved her. It is a process that requires patience. It may not be easy to tag a specific time frame. The reason is that people differ in their approach to life and situations.
While a person can quickly get over their partner in a short time, another person may need quite a long period to achieve the same results.
Related Reading: 

How to Get Over a Breakup and Grow as a Person

 
Move on with grace
While it is true that getting over a girl is not easy, you must ensure that the breakup does not get the better of you, no matter how hurt you feel right now.
The best way to get over a girl is to be patient, let the wound heal and practice some or all of the 15 points noted above on how to get over a girl. This will help you fast-track the moving on process and see the result you desire.
Share this article on
Want to have a happier, healthier marriage?
If you feel disconnected or frustrated about the state of your marriage but want to avoid separation and/or divorce, the marriage.com course meant for married couples is an excellent resource to help you overcome the most challenging aspects of being married.
More On This Topic
You May Also Like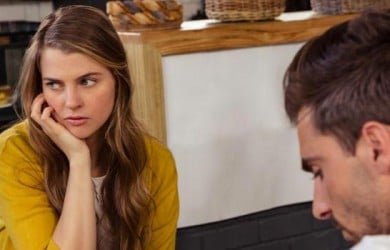 Popular Topics On Married Life