Facing Christian Marriage Problems
Weddings, in general, can face scores of problems without a shadow of a doubt.
There is no couple on the planet that claims to have a fairytale married life after tying the knot. Every couple has some or the other problems to confront. It is no child's play to cope with these rising marital tensions.
However, for Christian couples, marital problems can slightly vary from the rest of the couples in this world. There are some unique things involved in a Christian marriage; hence the Christian marriage problems likely to surface after the marriage are also a bit different.
It is not ostracizing but adding more to the usual marital stuff.
Christian marriages involving the consent of God rarely experience highs and lows. The Christian marriage problems can surface due to a number of reasons, and those problems need to be addressed before jumping the gun and deciding to part ways.
Christian couples are least likely to divorce due to marital issues because they rely on God for making things work. So, there's not much to worry about in case conflicts are looming over your Christian marriage.
Keys to rescue your marital happiness from Christian marriage problems
1. Submit yourself to God
When you are in a situation of crises, the first thing you ought to do is surrender yourself to God. Let God be the supreme judge and leave all things to him.
When in a problematic marriage, surrender yourself and your relationship to Him.
Withdraw yourself from all things related to marriage. Stop contemplating, and stop judging things. Just let things be the way they are meant to be. Consider it the will of God. If you see any good omens, just take that opportunity to thank God for it, and capitalize on that little goodness and share it with your partner.
2. Let God decide the fate
A lot of things go wrong when you are the judge.
You do not need to strongly judge things or problems. Under your faulty wisdom, you might be magnifying the small problems of your marriage.
Depend on God for all your decisions, make him an advisor, and consider his word the supreme of all.
Let God change your heart for the greater good!
Let God intervene and make bitter things into something soothing. Ask for help, and He will surely give you lots of peace; He will decide what's best for you and provide you much needed respite from Christian marriage problems.
3. Reconnect spiritually and increase spiritual intimacy
The root of some of your problems could be a lack of spiritual intimacy.
You both might have given up on a spiritual connection with each other and with God. The easy way out is to reconnect on a spiritual level, and see things changing for you.
In case you already have a minimal spiritual connection, make it just an integral part of your relationship. Include it in the charter of your mutual deeds. Intensify your spiritual bond that will surely help you retrieve from all other problems.
4. Forgive each other as this is the command of God
If you are a God-loving and God-fearing Christian, you know, forgiveness is the ultimate source of happiness. If you forgive anyone, you get forgiven in return for your sins. If you know the reward for forgiving is this huge, then why not begin with pardoning your own partner?
Charity begins at home, you see!
You should make your partner realize his mistakes in a very optimistic way. Tell them that you have been hurt by these things they said. Then, have a mighty heart and forgive them before they say sorry. In return, your partner will grant you forgiveness for all your bad deeds that damaged the pious bond of marriage.
5. Have a marriage that honors God
Consider your marriage a choice and will of God.
Honor his decision, honor his will, and honor his blessings. Your partner would have a good and a bad side both; if he has brought some good to your marriage, then you have been indirectly blessed by God with all that good. You should not forget thanking your partner for God made him a source for that goodness to reach you.
If you do not acknowledge the goodness that you have been bestowed upon via your life partner, then you are doing a disservice to the God of Heavens.
Share this article on
Want to have a happier, healthier marriage?
If you feel disconnected or frustrated about the state of your marriage but want to avoid separation and/or divorce, the marriage.com course meant for married couples is an excellent resource to help you overcome the most challenging aspects of being married.
Learn More On This Topic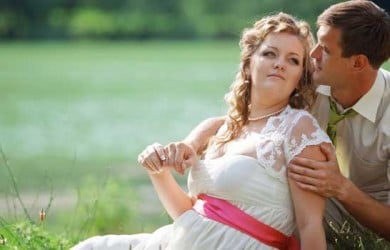 You May Also Like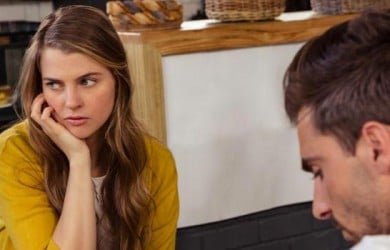 Popular Topics On Married Life