Nurturing Marriage: A Christian Approach to Marital Bliss
A lot of people eventually marry, but unlike our jobs, we don't spend months or years training for it. It is as if the society assumes that we automatically know what to do once we get there.
There are places that require a crash course before issuing a marriage license. It can be as short as a 3-hour seminar to as long as a 3-day workshop. However, it is still a crash course. It's like the world is saying, "work on your marriage in your free time."
Love and marriage can't pay the bills unless you married a billionaire for their money.
Once a person is married and settled down, the relationship takes a back seat against over priorities. Marriage is like a house. It can protect you, warm you, and feed you. But only if the foundation is strong and well maintained.
A storm can blow away a house with a weak foundation with your family in it.
Nurturing Marriage provides self-help resources and follow-up seminars to those who are serious about making their marriage work.
Do we really need a formal study?
You've been eating every day for as long as you can remember. You can learn how to cook without going to a culinary school. But if you really want to take it up to a different level, then you ask an expert. It can be your mom, a professional chef, or youtube foodie.
Do you need it? No.
Will it help you become a great culinary master? Yes.
It is always the same. Having just one source or model will limit the things you can learn, you can also get free resources over the net if you look hard enough. How well it works depends on your time, dedication, and commitment.
The same thing also applies to your marriage. It really depends on you, No amount of Coaching is guaranteed to work if you don't have the time and dedication to apply what you have learned.
But, if you want to improve things in your marriage, and are at a loss with what to do, or simply don't have the time to scour the information superhighway for the right information that works. That's where organizations like Nurturing Marriage can help.
They provide practical and actionable advice that has been proven to work after helping hundreds of other married couples over the years. They have curated, compiled, and tweaked resources based on their experience to boost your knowledge about marriage, family, and relationships.
After all, Nurturing Marriage is about nurturing marriages.
What is The Nurturing Marriage Community?
It is started by Aaron and April, a happily married couple with three kids. They are professional marriage coaches and do it full time. They are experts with speaking engagements in universities, radio, and other media. They have also published two books about marriages. –
Nurture: 100 Practical Tips for Marriage – It is a compilation of simple guidelines about improving your marriage. It can help encourage couples that are going through a rough patch.
Love is Patient, Love is Kind: A Christian Marriage Devotional – It is about giving your life, marriage, and family meaning by introducing God to the mix. Aaron and April are devout Christians and believe in the sanctity of marriage. They want to stand by their vows and want to help people do the same.
Marriage is a tree
Marriage is a meaningful emotional, physical, and time investment project. It is a shame to ruin it because of avoidable mistakes. They believe that by learning and supporting other married couples. They can strengthen each other.
Their analogy is simple.
A marriage is like a tree.
If you ignore and neglect it, it will slowly start to die. It will have a hard time growing and deteriorate slowly. Couples won't notice how bad it has become until it's really distressing.
But, if you intentionally nurture and nourish the tree. It can grow to its full potential or maybe exceed it. Focusing your love and attention to the tree will give it the best environment to spread out its roots and branches to become beautiful, purposeful, and vibrant.
It sounds Great! But I'm too busy with my career
A lot of people believe their marriage is important. However, paying the mortgage and putting food on the table is more pressing and urgent. It can wait until other life priorities are settled.
The funny thing about this is, Aaron and April agree with you. They are Devout Christians, but they are not crazy fanatics and leave everything to faith. They believe that "Money is something you must manage to keep your marriage on the right track."
Their lessons are not a "love conquers all" glorified cheerleading session. It is practical coaching that is applicable in the real world. Marriage is not just about falling in love and living happily ever after, it is also about managing your finances to feed that relationship and the children that are fruits of that love.
In this world, all of these cannot be done without money.
Nurturing marriage help couples succeed.
Financial problems are one of the main marital concerns within that scope. They offer courses to teach married couples regarding financial management and prevent turning money into something that could lead to a divorce. And the Nurturing Marriage Community is not something you desperately need like air, food, or water. After all, a tree can stand on its own.
But for couples who are serious about making their marriage last, there is nothing wrong with getting as much guidance from people who know how.
Your marriage is an important part of you. Dropping the ball midway through life would lead to potential disasters that would waste years of your life. It would add stress, traumatize your children, and quite costly. If something like that can be avoided, then it should.
It's like investment insurance. It lets you sleep better at night knowing that you are armed, ready, and protected for any curveball that comes your way.
Share this article on
Want to have a happier, healthier marriage?
If you feel disconnected or frustrated about the state of your marriage but want to avoid separation and/or divorce, the marriage.com course meant for married couples is an excellent resource to help you overcome the most challenging aspects of being married.
Learn More On This Topic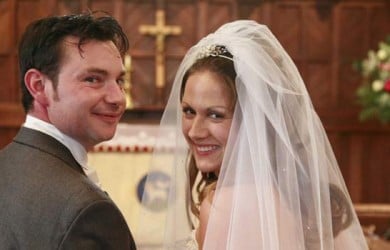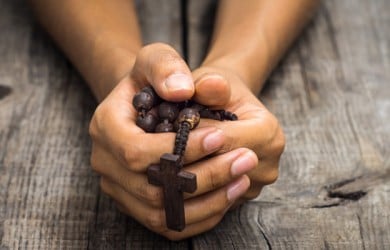 You May Also Like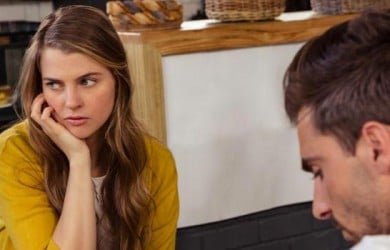 Popular Topics On Married Life