Beautiful Marriage Advice from a Divorced Man – a Must Read!
Five years ago, as his divorce was finalized, a man wrote some words about marriage that were so profoundly beautiful that his message hit the hearts of thousands, as it went viral.
The message that conveyed a toxic mix of love, regret and wisdom attained from hindsight from his own mistakes was one that many could understand and relate to, it didn't matter if you were male, female, married, divorced or never married those words connected humanity and hopefully saved a few marriages too.
Even now, five years later, Gerald Rogers' timeless words about how to maintain a happy and healthy marriage from a man's perspective derived from his regret and experience still ring true.
Here are some of the pieces of advice from the original article
You can read the full original version here, and even though this article was written with men in mind, we've picked out some of the pieces of advice that are relevant for both spouses.
Never stop courting. Never stop dating, never ever take that woman for granted. When you asked her to marry you, you promised to be that man that would own her heart and to fiercely protect it. This is the most important and sacred treasure you will ever be entrusted with. She chose you. Never forget that, and never get lazy in your love.
Yes, Yes! Most marriage fall or drift apart because they either start to take the relationship for granted or the mix the notion of marriage and their relationship all into one pot. When actually marriage is the by-product of a couple who have a relationship together, and it won't last if the relationship is not tended to separate from the marriage.
Be silly, don't take yourself so damn seriously. Laugh. And make her laugh. Laughter makes everything else easier
Life's hard, make the effort to enjoy it together so that you can smooth the path for each other. This is high up on our list because it's a frequently overlooked point but one that could be the glue that keeps a couple together.
Forgive immediately and focus on the future rather than carrying weight from the past. Don't let your history hold you hostage. Holding onto past mistakes that either you or she makes is like a heavy anchor to your marriage and will hold you back. Forgiveness is freedom. Cut the anchor loose and always choose love.
It's so easy to hold grudges, but it's also easy to let things go, it's hard to express love when you can't forgive. Do you really want to spend your marriage in a state of constant reminders and reminding of your past mistakes? It's stifling for each other and stifling for a marriage.
Fall in love again and over and over again. You will constantly change. You're not the same people you were when you got married, and in five years you will not be the same person you are today. The change will come, and in that, you have to re-choose each other every day. She doesn't have to stay with you, and if you don't take care of her heart, she may give that heart to someone else or seal you out completely, and you may never be able to get it back. Always fight to win her love just as you did when you were courting her.
If this isn't a way to make both spouses feel wanted, needed and emotionally supported we don't know what is. When you fall in love, you admire the good qualities in your partner, and you lovingly accept or let go of the qualities that you don't like so much.
Chalking them down to just human nature and wisely realizing that without flaws we'd all be a little bit bland. So why is it after spending a few years together we can't practice this same optimistic approach to our spouse.
We are certain that those spouses who do make a point of practising falling in love constantly never divorce – after all, why would they?
Take full accountability for your own emotions: It's not your wife's job to make you happy, and she can't make you sad. You are responsible for finding your own happiness, and through that, your joy will spill over into your relationship and your love.
This is something that we could all learn whether we are married or not. We all should learn to take full accountability for our own emotions, and if we were to manage this, ALL of our relationships would improve, and we'd start to put some of our own demons to rest which will make us happier and healthier in every way!
Protect your own heart Just as you committed to being the protector of her heart, you must guard your own with the same vigilance. Love yourself fully, love the world openly, but there is a special place in your heart where no one must enter except for your wife. Keep that space always ready to receive her and invite her in, and refuse to let anyone or anything else enter there.
It's so important to love ourselves if I could shout this from the rooftops I would, it's the only way to protect your heart only when we can love ourselves can we truly receive the love from our spouses and the universe. Profound as it may be, it's true!
We can't recommend reading the full article enough – the content is truly life-changing.
Share this article on
Want to have a happier, healthier marriage?
If you feel disconnected or frustrated about the state of your marriage but want to avoid separation and/or divorce, the marriage.com course meant for married couples is an excellent resource to help you overcome the most challenging aspects of being married.
Learn More On This Topic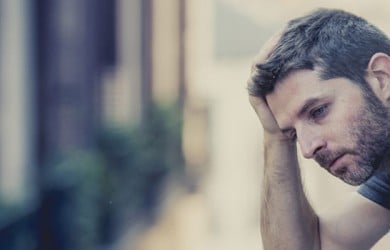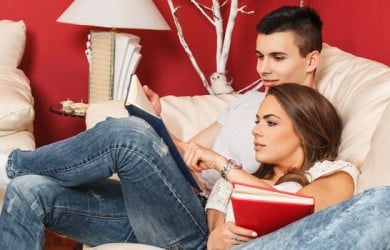 You May Also Like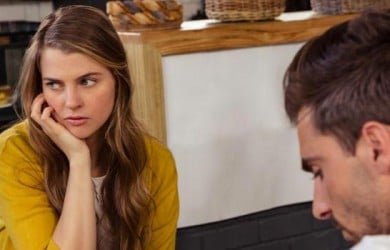 Popular Topics On Married Life