7 Pre-marriage Beauty Tips for the Bride
The wedding day is one of the most important day in a girls life, and knowing that as the bride she would be the star on that day it's time to get gorgeous!
If you big wedding day is not far away and you need to get busy to look your gorgeous best. All you need are some awesome bridal beauty tips and tricks to get them looking top-notch before the wedding.

So if you are wondering how to do wedding makeup yourself or looking for pre-bridal makeup or beauty tips for bride before marriage, we present you a mix of conventional and homemade beauty tips for brides before marriage.
1. Skin
The first and foremost pre-wedding beauty tips is pre-wedding skin care at home or at the parlor.
Of course, you want your skin to be in top form on your wedding day! For this, you'll need to start with a smart skincare routine early (about a year in advance is best). It's okay if you're short on time; the first step towards a glowing you is to book an appointment with your dermatologist.
They would suggest an ideal routine based on your skin type, address any concerns you may have and suggest creams, lotions and supplements based on that. Make sure that you indulge yourself in bridal skin care tips a few months prior to your wedding day so as to get that perfect glow.
Besides your basic skincare routine, make sure to also schedule time for professionals facials, exfoliate your skin, deep cleanse your pores and apply sunscreen every single day, without fail!
2. Eyes
Dark circles, puffiness (even wrinkles) are common bride-to-be concerns. The skin around your eyes is especially sensitive; so it's important you keep it hydrated (think night creams and under eye serums) and pamper it with lots of TLC.
Follow these bridal tips and take your eye make-up off gently (preferably with a water-soluble remover) and never rub off too harshly. Do not underestimate the impact of a good nights sleep and make sure on any given day you get adequate sleep and treat yourself to a cool compress once a week to say goodbye to dark circles.
Reduce your salt intake as well as it can make your eyes appear swollen. Stress would be your biggest enemy, so to channel that inner peace make sure you mediate for at least 15-20 minutes everyday.
Recommended – Pre Marriage Course
3. Lips
A lip balm is your best friend girls! Get into the habit of using a Vitamin E- enriched lip balm and your lips will thank you for it. It fights cracks and creases and keeps lips moisturized.
Also exfoliate your lips (once a week at least) to clear away dead skin (you can use finely crushed sugar with honey for this). Finally, protect your pout with regular application of sunscreen (most lip balms offer some sun protection) as the sun and weather can leave them dry and parched.

4. Hair

Start repairing hair damage (think blow-drying, and regular heat-styling) by regularly oiling your hair (olive and coconut oils are great options) and opting for monthly hair-spa sessions for deep conditioning treatments.
Another essential tips for brides is to adhere to a diet filled with Vitamin B helps bring out your hair's natural shine (dull hair is actually a symptom of a Vitamin B deficiency). Foods like fish, nuts, and eggs can give your hair a healthy boost. Also, get regular trimming done to fix split or damaged ends.
Always use lukewarm water to wash your hair, make sure you choose the right conditioner that complements your hair type, nourish your scalp by concentrating shampoo directly at the scalp, rinse thoroughly, and try to use a brush to blow-dry rather than using a towel.
5. Feet

This before marriage beauty tips for bride is mostly neglected by many brides-to-be but you must indulge in is, taking care of your feet in in the months leading up to your wedding.
Start with a foot scrub or weekly mask to exfoliate dry, cracked skin on heels and toes. Also slather on some thick moisturizer to keep feet smooth and it's skin hydrated.

Wash you feet daily and often with warm soapy water, dry them well to avoid any infection, moisturize your feet and toes, cut and file your toenails, and finally pamper them with beautiful footwear.
6. Hands
If you don't take care of your hands, they will appear dry and easily reveal your age! Using hand creams will keep them soft and manageable and getting regular manicures will keep your nails tidy and in shape.
Bridal beauty tips for hand care is very similar to foot care. Keep you hand clean by using a moisturizing soap, use a brush to clean under you nails, trim them and keep them properly shaped, exfoliate your hands weekly, and massage your hands with moisturizing cream to keep them soft and tender.
7. Body
Finally one of the most important bridal beauty tips before marriage is to ensure that you take care of your body.
A daily multivitamin can work wonders for your overall health. It can up your energy levels making wedding planning a lot easier and leave you glowing as well! You can even start an exercise regime, work on slimming and toning down to look fit and fabulous.
On the outside, exfoliate, exfoliate, exfoliate!! Use a loofah or a body scrub every single day. This alone will make your skin look softer and more toned!
Also make sure that you visit the gym as often and regularly as you can to achieve the right body weight and loose fat where necessary, moreover consult a dietitian and a trainer to maintain a toned figure.
Bridal beauty preparations before the marriage can seem daunting but if you plan wisely, you'll surely look your best ever! We promise.
Share this article on
Planning to get married?
Just engaged or contemplating marriage? Discover how to transition smoothly into the next phase of your relationship with Marriage.com's Pre-Marriage Course. Begin your incredible journey with this guide designed by experts and lay a strong foundation for your path of togetherness - forever!
More On This Topic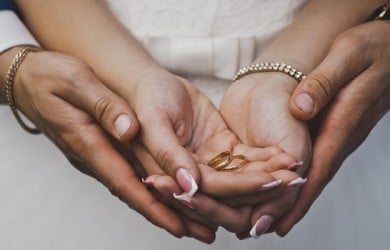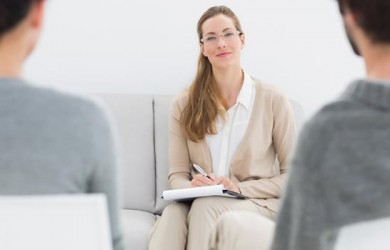 You May Also Like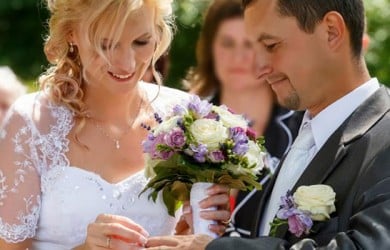 Popular Topics On Getting Married