Beauty Tips for the Bride-to-Be Before the Wedding Day
Every bride-to-be wants to look her best at her most important day-her wedding! It is a once-in-a-lifetime event that she will cherish for the rest of her life.
The bride should be a picture of perfection as she walks down the aisle for everyone to see. And of course, every girl would want to look amazing in her wedding pictures.
That's something friends and family loves to look at over and over, every time there is a family gathering. Here are some pre-wedding beauty tips for the bride to be to help them prepare for their special day.
Watch prep routine for the bride-to-be:
For a flawless body
Many brides-to-be starve themselves for a few weeks, so they will look skinny on their wedding day. But being skinny does not always look good, especially if you start looking sick and malnourished.
There are no shortcuts to getting that slender figure with a healthy glow. Remember, these bridal beauty tips achieve that.
Drink lots of water all throughout the day. If you are well-hydrated, your body will be able to flush out toxins and fat faster. Good hydration also gives you healthy digestion that helps speed up your metabolism and nutrient absorption.
Eating the right kinds of food in moderation will help you drop some pounds. Never starve yourself. Eat small healthy snacks throughout the day.
Eating only fruits, vegetables, and lean meats would definitely improve your body. Avoiding carbohydrates, colored drinks, and food with high sugar content will also help you lose weight.
The best way to melt pesky fat is to exercise. Choose a workout that you can do on a regular basis. 30 minutes to an hour of exercise done daily will help you shed off some pounds and help improve your mood as well.
If you want a healthy and sexy body, get enough sleep. Your body can only repair itself when you are sleeping.
Eight to ten hours of sleep, done with a healthy diet and exercise will definitely help you slim down and build well-toned muscles.
Recommended – Online Pre Marriage Course
For flawless skin
Your skincare routine before marriage must certainly be in place. Your skin should be glowing and radiant on your special day.
Aside from getting enough sleep and eating foods rich in vitamin C and E, you have to make sure that your face is always clean.
The first beauty tip for girls before marriage is to go to a dermatologist and have your skin checked. Get a facial and ask for advice on how to keep your skin healthy and smooth.
Your skin doctor will also give you the right products to use for your skin type.
Cleanse, tone and moisturize
Bridal skincare takes a lot of work, but the three things you have to remember to do in the morning and before you sleep are to cleanse your face, use a toner, and a moisturizer. You can also do this for your arms and legs if needed.
Another important beauty tip for the bride before marriage for smoother skin is to exfoliate at least twice a week.
For your face, use a facial scrub to remove the dead skin cells. Some natural facial scrubs are olive oil mixed with sugar or salt.
Getting a body scrub will also help smoothen your skin all over your body.
Unwanted hair can be unsightly, so it is best to go for a waxing session or do it yourself at home. There are many hair removal techniques out there, so choose the one that suits you the most.
For flawless hair
Haircare is an important part of your beauty ritual, and an essential wedding day beauty tip is to take care of them in advance.
Your hair is your crowning glory. To get the right texture, smoothness, and shine, you need to use the right products for your hair type. It is best to ask the hair expert or hairstylist kinds of products that best suits you.
At the beauty salon, you can get many treatments to make your hair stunning. You can choose from getting a hot oil, a perm, a rebond, cellophane, coloring, and many more.
For the latest hairstyles, you can check them out online or have it done at the salon. You can try out several hairstyles at a time. This will help you pick out the best hairstyle for your special day.
For a beautiful face
Your face is the most important part of your body that you need to take care of. To ensure that you have a glowing and beautiful face, you can either try tips for brides before marriage"}">homemade beauty tips for brides before marriage or go to a professional.
Here are some pre-bridal makeup things you need to work on.
For beautifully shaped eyebrows, you can ask a stylist to shave them or do threading to remove excess eyebrow hair. Well-groomed brows make a nice accent to your face.
You will surely be smiling a lot on your wedding day, so make sure you have pearly white teeth. Go to the dentist for a checkup and cleaning. At home, observe proper dental care.
Brush regularly and use teeth whiteners before going to bed. If you can afford it, laser treatment can dramatically enhance your smile.
Lastly, although you will surely have a makeup artist on your special day, it is best to know what kind of makeup best suits your skin type.
If you have sensitive skin, you should let your make up artist know the kind of products he or she can use on your skin. You do not want to risk getting an allergy on your wedding day.
Take the time to try out different looks as well, so you can decide how you would want your makeup to be on the big day.
Often ignored, this should be an important part of your beauty regime.
You have to care for your fingers and toes too. Get a foot and hand massage for smooth and soft fingers and toes. Always use a lotion after taking a bath, so your fingers look nice on that close up when you put on that ring.
Do not forget to go for a manicure and pedicure, so your nails will look nice and polished. Choose the right color for your skin tone. Do not use bright colors unless it matches the theme of your wedding.
Share this article on
Want to have a happier, healthier marriage?
If you feel disconnected or frustrated about the state of your marriage but want to avoid separation and/or divorce, the marriage.com course meant for married couples is an excellent resource to help you overcome the most challenging aspects of being married.
More On This Topic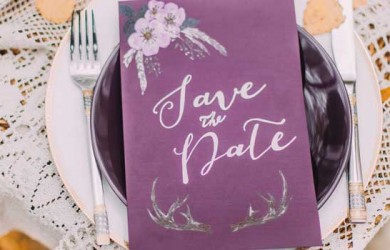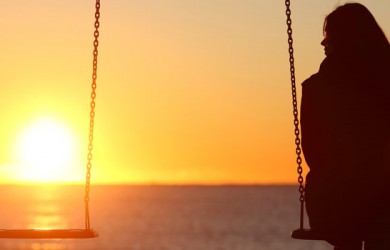 You May Also Like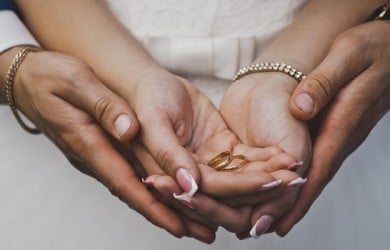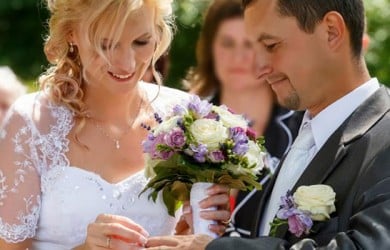 Popular Topics On Getting Married