Understanding and Improving Intimacy for Married Couples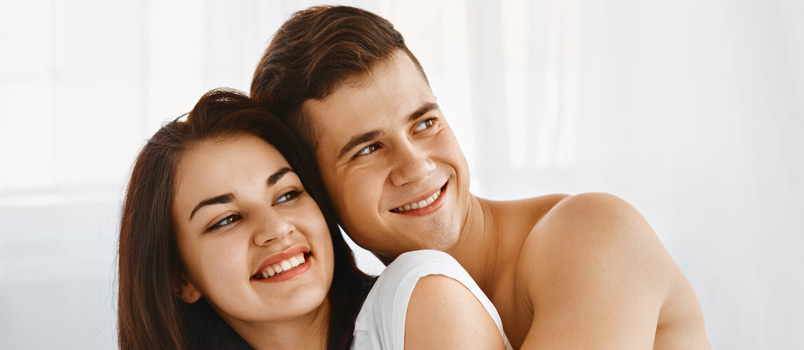 Spiritual, emotional, and physical elements work together to comprise what is known as intimacy. This word, intimacy, maybe contextually diverse, as it carries more than one definition. Quite simply, intimacy represents the sense of closeness inherent in romantic partnerships.
In the context of sexual relationships, the theory of intimacy includes physical as well as emotional closeness present in a romantic couple. It incites the development of powerful emotional ties that are shared by couples in love. Although therapists and authors may liberally use the word intimacy as a euphemism for "sex," the word intimacy comprises so much more.
There are various forms of intimacy; one type you may have heard of is Emotional Intimacy. Emotional intimacy distinguishes emotional closeness from the physical, but it is not devoid of romantic, spiritual, or even physical components. A necessary facet of healthy marriage, emotional intimacy pertains to the sharing of personal feelings or emotions; a process which creates trust, security, attraction, and a sense of connectedness.
Stagnancy
Some may be confused by marital intimacy patterns that present in their relationships over time. Sex and intimacy are supposed to be cyclic, as you may have heard of the "intimacy cycle". It is perfectly normal in a marriage that spiritual, romantic, and affectionate gestures will decrease in abundance over time. But this is hardly comforting for the person experiencing the decline. The result of decreasing intimacy can be infrequent sex, a lack of deep communication, a sense of dullness, or all of the above. If you are asking the question 'How can I improve intimacy in my marriage', you are amongst thousands with similar issues.
Here are the tips on how you can improve intimacy:
1. Talk with your spouse
You might not believe it, but the first and most important step toward bringing the cycle around more quickly, is by initiating some communication. Maybe it sounds cliché to you, because we are always talking about communication. But, love it or hate it, the truth is that it works. If one partner is dissatisfied with the decreased frequency, he or she may need reassurance that it isn't something they are doing wrong. Otherwise, they are mulling around in a funk while their feelings of inadequacy grow and fester in the meantime. On the contrary, this person's spouse is more than likely just absorbed in something stressful – or many things stressful- and sex just isn't on the radar at the moment. Hormonal cycling can be a major contributor to one's drive also. Patience may be a virtue here – and don't forget to practice communication around all areas of married life – as this will increase emotional intimacy as well.
2. Spice things up
Sometimes, minor changes in the bedroom will spice things up a bit, for a couple that has grown bored of same old, same old. Communicate, and introduce some new romantic activities or ideas. Don't give up if your partner isn't into it at first; just offer new suggestions each time, but in an undemanding way.
3. Make changes to yourself!
This one is important. In time, we tend to let appearances go. Try putting the effort into your appearance that you did when you and your partner first dated; you'll not only look great – but you'll have confidence in spades to boot; guaranteed, your partner will notice.
Want to have a happier, healthier marriage?
If you feel disconnected or frustrated about the state of your marriage but want to avoid separation and/or divorce, the marriage.com course meant for married couples is an excellent resource to help you overcome the most challenging aspects of being married.
More by Kelli H