Try Parenting Marriage – An Alternative to Divorce
The now popular term 'Parenting Marriage' was first coined in 2007 by Susan Pease Gadoua, a licensed therapist based out of San Francisco. Susan has been helping couples reconnect or disconnect in a healthy way since 2000.
"If you've ever thought to yourself, "If it weren't for the kids, I'd leave," you may already be doing it" suggests, Susan.
One of the first things that a married couple will be mindful of when considering divorce is the effect of the divorce upon the children and the impact upon your life if you have to either a single parent or can't bear the thought of not seeing your children every day. A parenting marriage could be the perfect solution to these problems. So if you have children, before you divorce, why not try a parenting marriage?
Coming together to raise happy and healthy children
A parenting marriage is a non-romantic union which is focused on spouses coming together to raise happy and healthy children. It's almost like a business partnership, or house share with a mutual focus upon a specific responsibility, in this case – to raise your children.
Of course, a parenting marriage is not traditionally what marriage is supposed to be about, and there will be plenty of people who disagree with the notion of a parenting marriage. There will also be plenty of people who are currently living in a loveless marriage because they are staying together for the children, and who might wonder what the difference is between what they are doing and a parenting marriage.
A Parenting Marriage is not filled with the romance
A Parenting Marriage won't be for everybody; it certainly isn't filled with the romance that you expect as part of a marriage. But the notion of consciously becoming friends and working together to bring up your children well is romantic and could be empowering. Not to mention potentially more fulfilling than trying to make a marriage work traditionally.
A Parenting Marriage comprises coming together as a team for the children
The conscious aspect of a parenting marriage, and the acknowledgement of how you will live your independent lives, while coming together as a team for the children financially, practically, and romantically is what sets a parenting marriage apart from a traditional married couple who are staying together for the kids.
It's probable that a traditionally married couple will not have agreed boundaries, will still be staying in the same bedroom together, and are desperately trying to fake or make the happy family vibe. All of the time they won't be acknowledging their needs or giving themselves, or each other the freedom to live their lives together – but independently at the same time (a situation that can be tough for the most resilient of people).
While we acknowledge that any compromise on traditional marriage is precisely that – a compromise, a parenting marriage seems to be a great solution to the problem of a loveless marriage with children involved.
Parenting marriage won't be for everybody
It's important to recognize that a parenting marriage won't be for everybody, not just because you might not agree that this is what marriage should be about but also because both spouses need to be able to emotionally withdraw from the marriage while still living with each other and while watching each other move on romantically.
All marriages require work and a parenting marriage will be the same
All marriages require work and a parenting marriage will be the same – but It takes a different kind of work. And if one spouse is still in love with the other, it might take some extra time or effort to make sure that a parenting marriage can be set up in a way that is beneficial for all involved.
It makes sense before you decide to divorce, to try a parenting marriage but to make sure that you have taken the time individually and as a couple to prepare yourself for a new and potentially good journey.
Here's what you'll need to consider to make a parenting marriage successful :
1. Accept your situation
One of the most crucial steps in the process of setting up a parenting marriage is in ensuring that both parties can accept that their relationship which was based on romantic love is now over. Both spouses will be much happier if they have the freedom to live an independent personal life separate from each other, while still working together as a team.
Note: This step might take some time, it may require a temporary separation so that both spouses can come to terms with the loss of the marriage as it once was. It's essential for a parenting marriage that both spouses have processed their loss and can enter into a parenting marriage from a truly neutral perspective (or at least with the respect, communication, and honesty to be able to discuss their feelings with each other). Because they will watch their spouses build a new life that is separate from the one that they once shared and could include new relationships.
2. Set expectations and boundaries for the new marriage style
In this stage, you'll need to agree that the primary purpose of the new marriage is to co-parent and be good at it. Which means living in and providing a happy and healthy environment for them and the children. Children will know if a parent is unhappy, so the commitment and a pragmatic approach to this are going to be very important.
You'll both need to discuss hot topics such as how you will co-parent, how you will adjust the living arrangements, how you will handle finances, and future new relationships. It would be worthwhile to either hire a relationship therapist or at least agree and stick to regular reviews and objective discussions about how you can both adjust to the changing relationship and new lifestyle. And to work on your friendship and partnership, plus to discuss any issue with raising the children.
3. Inform the children
After you've worked out your new living arrangements, the next task will be to tell the children of the changes. Taking the time to discuss the situation openly and honestly with your children will give you the opportunity to address any fears or anxieties that the children may have. It's important, to be honest, so they don't have the unconscious burden of wondering what is going on.
Share this article on
Want to have a happier, healthier marriage?
If you feel disconnected or frustrated about the state of your marriage but want to avoid separation and/or divorce, the marriage.com course meant for married couples is an excellent resource to help you overcome the most challenging aspects of being married.
More On This Topic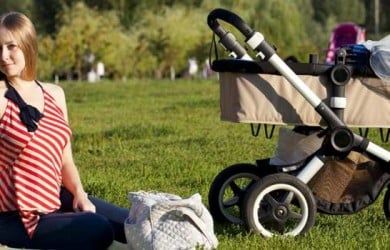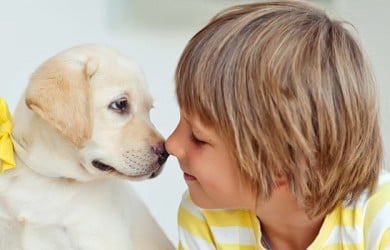 You May Also Like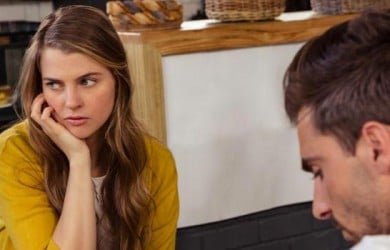 Popular Topics On Married Life