7 Tips For Single Fathers For Raising Their Child Alone
As compared to previous generations, the current generation has seen an incredible increase in the number of single fathers. Back in the days, several single fathers could attain the title of singlehood as a result of a few grounds, which were mainly the death of a partner or divorce. As years progressed, divorce gained prominence among various couples and this increased the need for help for single fathers. Today, in the 21st century, cases of divorce and death are not the only causes of single fatherhood. But now there are various reasons for more single fathers.
First, let's get to know what we mean by "a family". Several definitions have been brought up but for our purpose here, we define it as the basic unit in a society consisting of two parents nurturing their children.
A single parent is defined as a parent who exercises parenthood alone, without the support of the other parent. Even with the existence of other adults and children in a household, a parent is viewed as a single parent if he is not partnered with anyone else in the household. It is quite clear that we need help for single fathers, especially in today's generation. More fathers are raising their children solely without the help of their partner. Sometimes, the best place for children is with their Dad.
These come as a result of circumstances that cannot be avoided which may include;
Death of the mother

Irresponsibility of the mother

Unintended pregnancy

Single parent adoption
Single fathers need help too
Families headed by fathers are still covering a small percentage in the overall family percentage ranking. Help for single fathers is of importance and much needed, just as much as help is needed for single mothers. There are frequent dreads among single fathers that if the children's mother comes in, she'll regain custody, so single, custodial fathers will often not follow up, or rather go after child support as much as single mothers would have done.
Help for divorced fathers for raising a child alone can be achieved in various ways, which will in turn help their children too.
1. Community support groups for single dads
Various communities are of full support for single mothers in which they provide help for single moms. But with the rise in number of single dads, community groups for dads have come up too. These support groups will help single fathers meet like minded people, get help and provide some in return.
2. Female mentors for their daughters and sons
Single fathers need mentors for their children, either male mentors or female mentors. Their daughters need women role models, whom they can look up to and inspire them. Same case applies to sons, who need relational models that only women can provide to them. As a single dad, search within your immediate circle of influence including neighbors, sisters, cousins, coworkers, etc. for women willing to devote a few hours in order to provide proper guidance from a female perspective.
Single fathers can attain help by making extensive use of government programs, which provide financial help for single parents. Enroll for various programs and schemes to benefit from them in the long run.
4. Online resources
Much of what is available on the web is for single and married mothers than it is for single fathers. These resources often give an outline on raising children, challenges faced by single parents and many more tips which might be of help for single fathers. Fortunately, there are few resources online for single fathers for the benefit of their children. There are parenting education portals and other tool kits that will help you with how to be a good dad.
5. Join A Group
Joining a group as extra curricular activity with your child is a great way to build the bond and establish new connections. This will help you spend productive time with your child and you will also know other parents raising their kids. If you are a divorced dad with hectic work schedule, such activities and hobby classes will not only let you spend time with your child and strengthen the father son relationship after divorce but also help in the overall development of your son or daughter. Ultimately it will lead to a good work life balance.
6. Engage Your Family
You are leaving no stone unturned in being a good father. But stretching yourself beyond your boundaries to perform your fatherly duties is not what makes a good dad. As single fathers, it is obvious to feel lonely and gloomy at times. Asking for help is not something you should be ashamed of. The best people to go to is your extended family. Your child's grandparents, uncles and aunts will not only help you in raising the child but also make him social. The bond is only going to be stronger, better, healthier and happier.
7. Allow Financial Advice
Life after divorce for single fathers can be overwhelming at times. So, another advice for divorced dads is to get in touch with a financial advisor to set financial goals. Considering you are the head of the household, you will need some money management advice to budget your monthly expenses and become a money pincher. This will help you allocate your money to different needs in a more diligent way.
In the video below that is still breaking the internet, Robert Kiyosaki talks about how to manage money, how to be financially sound and a solid tip of money management.
Being a better dad for single fathers doesn't mean standing alone. So, make use of the resources around and make your life and that of your child's more balanced.
Share this article on
Want to have a happier, healthier marriage?
If you feel disconnected or frustrated about the state of your marriage but want to avoid separation and/or divorce, the marriage.com course meant for married couples is an excellent resource to help you overcome the most challenging aspects of being married.
More On This Topic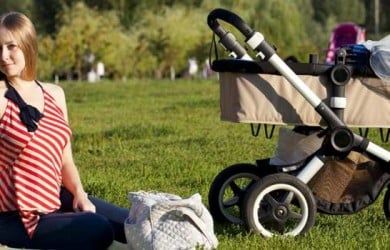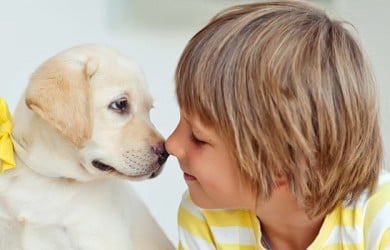 You May Also Like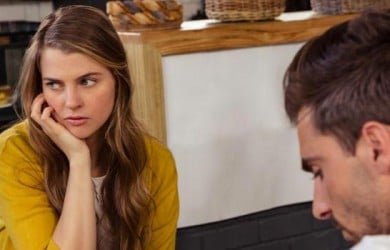 Popular Topics On Married Life