10 Tips on How to Be Happy as a Single Mom
Parenting along with a spouse or partner can already be overwhelming and challenging. So, becoming a single mother is a whole other ordeal altogether. So, learning how to be a happy single mom is essential if you've found yourself faced with this challenge of being a single mom.
There's a lot of ground to cover when it comes to learning how to be a happy single mom. Apart from the helpful tips that you will learn about here, it can be pretty helpful to learn why being a single mother can be so challenging and overwhelming.
So, if you want to figure out how to cope with being a single mom and find happiness, just read on!
Becoming a single mother
Let's first look into becoming a single mother and its reality before straight-up getting into learning how to be a happy single mom.
When it comes to solo parenting, the life of a single mother can be quite an overwhelming experience. The way you landed into this responsibility can play an essential role in your acceptance of this single mom's daily life.
Related Reading: 15 True Facts About Single Parenting You May Not Know
Handling the responsibility of child-rearing without your partner can be extremely trying. But remember that although your partner isn't with you, owing to death, divorce, break up, or an unplanned pregnancy that wasn't taken well by them, there are quite a few stand-out benefits of being a single mommy!
So, accepting your reality that you'll be on your own for at least some time, probably in your journey of parenthood, is an essential aspect of learning how to cope with being a single mother.
The common struggles faced by single moms
Identifying and acknowledging some of the common struggles faced by single moms worldwide is also important for learning how to be a happy single mom.
Why is that so?
It's because being a single mommy may feel quite isolating for you. You may feel like no one gets you because they haven't been in your situation, right?
However, when you learn about some potential issues that you may be struggling with that are familiar to many single parents out there, it can help foster a sense of unity and belongingness! So, it can help in coping with being a single mother.
So, in this journey of learning how to be a happy single mom, let's look into some struggles that are common to most single moms:
1. Financial challenges
Being the sole breadwinner and caregiver in your child's life is already incredibly challenging. And when you add the issue of financial strain and deficiency to it, it can become challenging to stay afloat.
Single moms often work more than one job to make enough money for their families. So, establishing a work-life balance when you're a single mom is a significant struggle. Financial struggles like the lack of healthcare insurance, inability to get help for babysitting the child because it's too expensive, etc., are common to single mothers.
2. Emotional challenges
The reality is that being a single mom is lonely. In prioritizing your child and doing everything that you can to support them, you can find yourself feeling very isolated.
This catches up to single moms. They often find themselves dealing with the loneliness of single parenthood. Mental health struggles in other forms like anxiety, stress, feeling hopeless or empty or worthless are also common to single moms.
3. Mom guilt
Figuring out how to be a single mom with no help owing to financial struggles can be extremely challenging.
Juggling time between your job(s) and spending adequate quality time with your child while knowing that you have complete responsibility and power over your child's well-being makes the experience of mom guilt very common and natural.
Related Reading: 

Help For Single Moms
4. Fatigue owing to limited time
And one of the most common struggles that single moms put up with is the thought that they wish there would be more than 24 hours to the day! Time flies when you're the primary caregiver and the breadwinner for your little family. So, fatigue is inevitable.
Also Try :  

Am I Ready to Be a Single Mom Quiz
Being a single mother: Discovering the benefits
Despite the struggles mentioned above of being a single mom, try to remember that happiness is being a mom.
In your journey of figuring out how to be a happy single mom, it's important to acknowledge the difficulties of being a single mommy and the perks of figuring out parenthood without a partner.
Here are some perks of being a single mother:
You have complete freedom when it comes to making decisions for your child.

You might have the scope to provide undivided attention to your child.

As a single mom, your child will have a great role model while growing up.

Your child will learn to take on different responsibilities in the household and grow up learning how to be independent.

The opportunity to provide

positive parenting

(with less scope for gender stereotyping).
Related Reading : 

The Benefits and Difficulties of Being a Single Parent That You Must Weigh
Why is it such a struggle to be a single mother?
Questioning how can a single mom be happy alone becomes quite common amongst single mothers. There are so many struggles that single moms have to deal with that are pretty unique to single parenthood.
Unfortunately, struggling with mental health concerns is a part of single parenthood. Dealing with the overwhelming feeling of isolation can result in depression in single mothers.
Addressing one's mental health concerns is essential for learning how to be a happy single mom and embracing single motherhood.
Feeling isolated and burned out due to the common struggles mentioned earlier makes it extremely difficult to be a single mother.
Related Reading : 

Impact of Single Parenting on Children's Development
Staying happy as a single mother: 10 helpful tips
If you don't want to be a depressed single mom, figuring out how to be a happy single mom is essential. So, let's finally look into how to make it as a single mom.
Here are 10 helpful tips to help you figure out how to be a successful single mother:
1. Set your priorities straight
One of the most important tactics to implement in your journey of learning how to be a happy single mom is prioritizing. List your priorities in descending order so that decision-making becomes easier for you. Only hold on to everything important to you and your child.
Related Reading : 

Parenting Is Hard – 6 Signs You're Doing Ok as a Mum
2. Don't get swayed by the opinions of loved ones
Remember that maternal intuition is genuine. When you're a single mommy, your loved ones can have many opinions about what to do and not do. If it doesn't, don't listen to others and get swayed.
3. Stay true to yourself
Staying true to your identity when it comes to raising your child and going with your maternal instincts instead of blindly following suggestions given by others on how parenting is supposed to be done.
4. Set personal goals
How can a single mom be happy alone? By setting SMART goals for herself to keep herself motivated in life. Although it's important to focus on your child, you cannot simply center your entire life and be around them. It's important to have ambitions of your own.
This quick video will help you set goals if you are a single mother:
5. Spend some time out of the house regularly
If you're working from home and raising your child simultaneously, feeling cooped up in the house is highly likely. That can be upsetting (you may not even realize it!). So, get out of your home for walks, grocery runs, hikes, etc., fresh air!
6. Understand your options
Initiating changes that may benefit you and your child is absolutely welcome when you're learning how to be a happy single mom. Don't restrict yourself from exploring your options because of a rigid mindset.
7. Find gratitude
A big part of finding happiness as a single mom is cultivating gratitude in your daily life. Work on your mental health concerns with a licensed therapist so that you're in the headspace to appreciate what you have (instead of what you don't), amongst other benefits.
8. Ask for help
Learning to ask for help is essential in learning how to be a happy single mom. Many single moms don't have any family members or friends in their lives. So, if that's the situation you're in, try to seek help in unexpected places and embrace the help offered by unexpected or surprising people!
9. Connect with friends
Finding some time out of your hectic schedule to connect with your friends is important to be happy as a single mom. It doesn't matter whether it's going out with them, regularly video calling them, or chilling at home with your friends. Quality time with friends is essential.
10. Self-care is essential
Regularly practicing mindfulness-based self-care habits is non-negotiable as a single mom. It will help you maintain your physical as well as mental well-being.
Conclusion
Remember to implement the tips above if you're a single mom struggling to find happiness. Remember that there's always the option of seeking help from a licensed mental health professional.
Share this article on
Want to have a happier, healthier marriage?
If you feel disconnected or frustrated about the state of your marriage but want to avoid separation and/or divorce, the marriage.com course meant for married couples is an excellent resource to help you overcome the most challenging aspects of being married.
Learn More On This Topic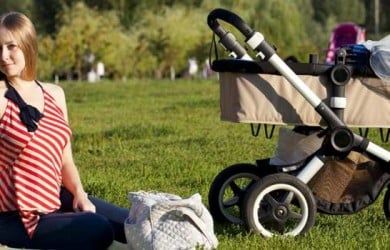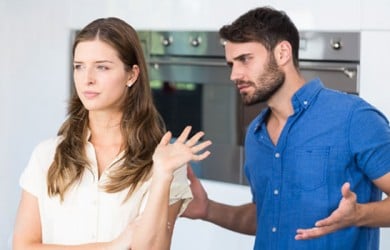 You May Also Like