Struggles of Single Moms: 7 Major Challenges
Being a single mom is tough. It's like being a superhero because you need a lot of strength to handle everything alone. Single moms face many hard situations, like taking care of the house and the kids all by themselves and also being the one who works to earn money.
It's hard being a single mom. For instance, a mother could always struggle to find time for her hobbies because she is always taking care of her children's needs.
So, let's talk about the big challenges that single moms have to deal with every day. These challenges include not having enough money, feeling really tired and stressed, not having much time, and feeling like people judge them.
We will learn about the struggles of single moms, and how strong and smart single moms are in facing these hard things.
Struggles of single moms: 7 major challenges faced
Juggling responsibilities, financial strains, and societal expectations can create a complex web of difficulties that can often leave single mothers overwhelmed and exhausted.
So, is being a single mom hard? Know 7 major struggles of single moms, shedding light on the importance of understanding and supporting their journey.
1. Financial pressures
One of the most significant struggles of single moms is the constant struggle to make ends meet. With sole responsibility for their household's financial stability, single moms often find themselves in a position where they must balance work and parenting to provide for their children.
This can lead to limited career opportunities, inadequate pay, and a perpetual feeling of financial insecurity.
The research from the St. Louis Fed highlights the financial vulnerabilities of single mothers. In 2019, about a third of single mothers couldn't handle a $400 emergency expense.
The study underscores the importance of savings for weathering financial crises and emphasizes the need for both private and public interventions to bolster the financial resilience of single mothers, promoting their upward mobility.
2. Emotional toll
Raising children as a single mother can take an emotional toll on mental well-being. The absence of a partner to share parenting responsibilities can lead to feelings of isolation, loneliness, and burnout.
The constant demand for attention and support from children, coupled with the lack of personal time, can contribute to heightened stress levels and even depression.
3. Lack of support
Single mothers often face a lack of emotional and practical support from friends, family, and society at large.
This dearth of assistance can exacerbate the feelings of isolation and amplify the challenges they face. The lack of a support network can make even simple tasks, like finding someone to babysit, a daunting and nearly impossible feat.
4. Balancing work and parenting
Juggling a career and parenting single-handedly is an uphill battle for single moms. They often struggle to find adequate and affordable childcare options, leading to a constant trade-off between work commitments and spending quality time with their children.
The resulting guilt from not being able to fulfill either role perfectly can be overwhelming.
5. Time constraints
The 24-hour day can seem too short for single mothers who must play the roles of both parents. Every task, from cooking meals to helping with homework, falls on their shoulders. This leaves little time for self-care or pursuing personal interests.
The lack of time for relaxation and rejuvenation can take a toll on physical and mental health.
The study explores the societal expectations, norms, and structures that influence the time constraints of working mothers.
6. Stigma and judgment
Single mothers often face societal stigma and judgment, ranging from assumptions about their moral character to their parenting capabilities. This unwarranted criticism can lead to feelings of inadequacy and shame.
The constant need to prove themselves as capable parents adds an extra layer of stress to an already demanding situation.
7. Limited personal growth
Single mothers might find their personal and professional growth hindered by their circumstances. Pursuing further education, career advancement, or personal hobbies can become challenging due to the demands of parenting and household responsibilities.
This limitation on personal growth can have long-term effects on their self-esteem and future opportunities.
Thoughtful tips to be happy as a single mom
Being a single mom comes with its unique set of challenges, but it's also an opportunity for personal growth and fulfillment. Finding happiness in this journey is essential not only for your own well-being but also for the well-being of your children.
Here are 7 tips for struggling single moms to cultivate happiness along the way.
Practice self-care: Prioritize yourself
Amidst the responsibilities of motherhood, it's easy to forget about taking care of yourself. However, practicing self-care is crucial to your happiness.
Set aside time for activities that rejuvenate you – whether it's reading a book, exercising, meditating, or spending time with friends. Prioritize your mental, emotional, and physical well-being, as your own happiness will positively impact your ability to care for your children.
Build a support system: Seek and accept help
You don't have to do it all alone. Surround yourself with a supportive network of friends, family members, and other single parents who understand your journey. Don't hesitate to ask for help when you need it.
Accepting assistance doesn't mean you're weak; it means you're strong enough to acknowledge your limits. Lean on your support system for emotional encouragement, practical advice, and the occasional break.
Set realistic expectations: Embrace imperfection
Being a single mom doesn't mean you have to be perfect. Set realistic expectations for yourself and your family. Understand that you won't always have everything under control, and that's okay.
Embrace imperfections, learn from challenges, and celebrate even small victories. By lowering the bar of perfection, you create space for genuine happiness and growth.
Focus on quality time: Be present for your children
Quality matters more than quantity. While juggling multiple responsibilities, make an effort to be fully present when spending time with your children.
Engage in activities that allow for meaningful interactions – play games, have conversations, and create cherished memories. Being present not only strengthens your bond with your children but also brings joy and fulfillment to your own life.
Pursue your passions: Rediscover yourself
Remember that you are more than just a mom. Reconnect with your passions and interests that might have taken a backseat during your motherhood journey.
Despite the struggles of single mothers, pursuing your hobbies not only brings you personal satisfaction but also sets a positive example for your children – showing them the importance of self-expression and pursuing what makes you happy.
Financial planning: Secure your future
Managing finances as a single parent is one of the toughest struggles of single moms, but taking control of your financial situation can alleviate stress and contribute to your happiness.
Create a budget, plan for savings, and explore opportunities to increase your income if possible. Financial stability provides a sense of security, allowing you to focus on other aspects of your life without constant worries about money.
Check out this useful video for financial tips and budget ideas for single moms:
Practice gratitude: Focus on the positives
Cultivating gratitude can shift your perspective and enhance your happiness. Despite the struggles of single moms, there are always things to be grateful for. Keep a gratitude journal where you write down at least three positive things each day.
This practice helps you focus on the silver linings, no matter how small and reminds you of the abundance of positivity in your life.
Commonly asked questions
Being a single mom is hard. Discover the world of single motherhood and the struggles of single moms in these FAQs. Learn about their feelings and more in simple terms.
What are the feelings of a single mother?
A single mother experiences a mix of emotions, including love, exhaustion, pride, and anxiety. She feels a deep connection with her child but might also grapple with stress due to financial and emotional responsibilities.
Moments of joy are interwoven with worries about providing, nurturing, and balancing her role as both parent and provider.
Why is single motherhood hard?
Single motherhood is tough due to the weight of sole responsibility. Balancing work, parenting, and household duties can be overwhelming.
Financial strain often accompanies the absence of a partner's income. Juggling roles, dealing with societal judgments, and limited personal time contribute to the complexity of raising a child alone.
Do single moms feel lonely?
Yes, single mothers can often feel lonely. The absence of a partner to share the parenting journey can lead to emotional isolation.
Limited social interactions due to parenting demands can exacerbate this loneliness. It's crucial for single moms to seek support networks, friends, family, or communities to combat these feelings.
Is it hard to be a single mom?
Absolutely, being a single mother is challenging. The absence of a partner means shouldering all responsibilities alone, from financial obligations to child-rearing. The constant demand for time, energy, and emotional support can be draining.
However, single mothers often display incredible resilience and determination to provide the best for their children.
Moms, you've got this!
The struggles of single moms are marked by a range of emotions. It's undeniably challenging due to the demands of raising a child alone, financial constraints, and the potential for loneliness.
However, the strength and love exhibited by single mothers, coupled with available support systems, can help alleviate some of the difficulties they face. Society should recognize and assist these mothers in their quest to provide a nurturing environment for their children.
Share this article on
Want to have a happier, healthier marriage?
If you feel disconnected or frustrated about the state of your marriage but want to avoid separation and/or divorce, the marriage.com course meant for married couples is an excellent resource to help you overcome the most challenging aspects of being married.
Learn More On This Topic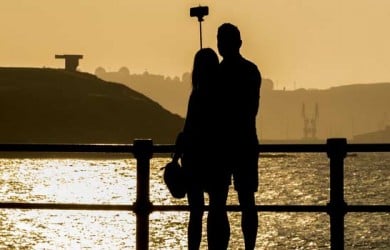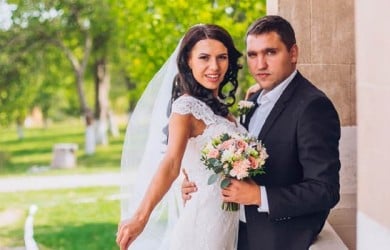 You May Also Like