What Is Wrong Being Helicopter Parents
Having a child teaches you the true meaning of unconditional love. It's the purest kind of love that exists in this Universe.
Almost all parents want what's best for their children, they want to protect them from everything wrong, and they love them probably even more than themselves.
However, sometimes they may become overprotective and intrusive, halting their child's personal growth. If that sounds familiar, you may be one of the many helicopter parents available around.
So, what exactly are helicopter parents? Are they somewhat similar to drones?
Helicopter parents are people who are too focused on their child's life. These people are overprotective and over-involved.
They're known to trust their kids with no responsibility, always believing they're too young or too fragile to do it.
The funny thing is we all have the tendencies to be a helicopter parent at times. It's therefore important to realize at what times are we overstepping the line and why is it a bad idea to be one of the helicopter parents.
Now that we know what is helicopter parenting let us try to identify the glaring signs of helicopter parenting and the effects of helicopter parenting on children.
But, let us first look at the signs that show that you belong to the club of helicopter parents.
1. Their fights become your fights
If your young one comes home after a fight with their friend and confides in you, the first thing you decide to do is call their friend's mother and try to resolve the situation for them. This is a classic example of helicopter parenting.
In the long run, this behavior adhering to the helicopter parenting style is actually harmful to your child.
Your child should be able to resolve their fights themselves. It's absolutely crucial for a child's growth to be able to learn how to have healthy relationships and how to maintain them.
2. You're constantly telling them what to do
They are solely dependent on you throughout the day because you have planned out each and every activity of theirs. You're often telling them when to study when to sleep when to eat etc.
This isn't doing them any favors you're in turn conditioning them to need you all the time and making them mentally handicapped.
They should be able to decide which time suits what activity perfectly and how to maintain a schedule best suited for them.
3. You keep tabs on them
If you are keeping tabs on your children, you certainly qualify to be termed as helicopter parents.
You feel the need to be aware of their whereabouts 24/7. You are compulsively asking their teachers and professors about their progress in their respective institutions.
What you may think of as a sign of love, children may find to be intrusive and embarrassing.
You don't need to time their every breath and know their whereabouts for every second. They should be allowed to have some time for themselves, and you should be able to trust them.
Now, if you find yourself fit to be categorized as one among the helicopter parents, you might wonder, what are the positive effects of helicopter parenting. It is natural for you to believe that there must be some benefits of helicopter parenting.
But sadly, instead of the positive effects per se, there are several negative effects of helicopter parenting. Too much of imposition, too much of care, and too much of interference can suffocate your children.
They might be desperately looking for ideas on how to deal with helicopter parents. But, instead of them dealing with helicopter parents, it is better that the helicopter parents understand the drawbacks and stop crossing the healthy limits.
Why is it bad being helicopter parents?
The million-dollar question, however, is why is helicopter parenting a bad way to raise a child? How can everything that you do purely out of love have a long term adverse effect on your kid?
In nature, it is observed that you're only supposed to be around your young ones for a certain amount of time after that time, their life is their own struggle to go through.
You actually prolong your child's adolescence by being overprotective. It makes them partial to new ideas and ways as they're so dependent and used to their old ones.
There are several psychological effects of helicopter parents. Adults with helicopter parents have reported being suffering from social anxiety and depression.
The reason for mental issues in children is that you're posing the world to be a dangerous place where they aren't safe unless accompanied by you.
You can't protect them from everything. Heartbreak and failure are parts of life that help you grow way more than success and happiness.
By not letting them face challenges and heartbreak you're stealing an opportunity from them to learn. And that in the long term isn't good.
Watch this video:

How to stop being helicopter parents?
Parenting isn't an easy task whatsoever. And you are not going to be executing it with robotic perfection.
It's important to know that we all have moments where we can be weak and end up exhibiting helicopter parenting, and that is okay. We can always improve and be better parents.
Now that we've established that being helicopter parents isn't the most fabulous way to raise your children, it's time to look at a few ways to break your habits of being one.
Next time they come to you angry or upset over a fight they had with someone, try to

be a good listener

to them. Encourage them to be independent.

Let them plan out their day; do their homework themselves

. They should be able to tackle small daily troubles and grow from it.

Support their

creativity

instead of imposing your own opinions on them. Let them come up with innovative solutions to their problems.

Do not let them get out of the situation easily. If they have done something wrong, let them suffer the consequences unless the consequences are unfair. Do not try to spoon-feed them through life.

Let them be aware of their weaknesses and strengths. One must know their weaknesses and strength to navigate through life.
Some of these may be a little hard to swallow for some of you. However, it's essential to realize that it is an ongoing process. You don't wake up one day and become the perfect parents if such a thing even exists. You make efforts and small changes every day to get better at it.
Share this article on
Want to have a happier, healthier marriage?
If you feel disconnected or frustrated about the state of your marriage but want to avoid separation and/or divorce, the marriage.com course meant for married couples is an excellent resource to help you overcome the most challenging aspects of being married.
More On This Topic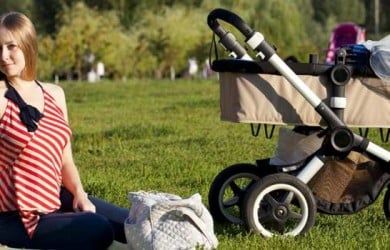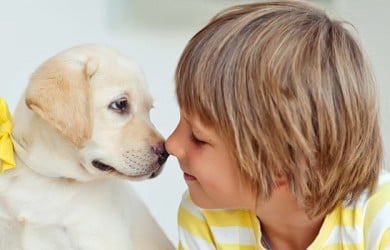 You May Also Like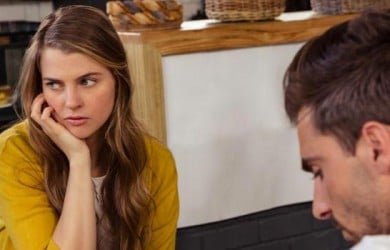 Popular Topics On Married Life