What Is Helicopter Parenting and Why Does It Do More Harm Than Good
How one parent their child differs in every household.
Some parents choose to let their children be more independent, while some choose to be there for their children every step of the way.
When we say 'every step of the way,' we really mean every step.
Recent literature defines this 'every step' parenting method as helicopter parenting.
To ensure that this parenting style does not affect the emotional well being of a child negatively, it is crucial to seek answers to some pertinent questions.
What is a helicopter parent about?
What are the effects of helicopter parents?
How to deal with helicopter parents?
The article brings to you everything you should know about helicopter parents and tips for tweaking this over-involved parenting style.
What is helicopter parenting?
Before we get into the exact helicopter parenting definition, let's plunge head-first into its origin.
The exact term helicopter parenting first surfaced around the 1990s when Foster Cline and Jim Fay wrote a book entitled "Parenting with Love and Logic."
Foster Cline is a well-known psychiatrist and philosopher, while, Jim Fay has more than three decades of experience in the education field.
In their book, they define helicopter parent, and have classified this parenting style as ineffective and went on to describe helicopter parenting like this.
"Some parents think that love means revolving their lives around their children. They are helicopter parents. They hover over and then rescue their children whenever trouble arises. They're always pulling their children out of jams.
As soon as their children send up an SOS flare, helicopter parents who are ready and hovering nearby, swoop in and shield the children from teachers, playmates, and other elements that appear hostile."
Helicopter parents always see this type of parenting style as the ideal way to parent a child, ironically, however, the effects say otherwise.
Studies link helicopter parenting to burnout for kids
Studies show that this parenting style is doing more damage than the expected positive effects of helicopter parenting.
What studies are saying about helicopter parenting and its effects on children's mental health?
In a 2013 paper from Schiffrin, it looked at the effects of helicopter parenting on college students' well-being.
The study involved 297 participants who completed different measures of testing to determine whether they experienced helicopter parenting or autonomy-supportive parenting.
They also took tests that measured whether or not they were experiencing depression and anxiety, satisfaction with life, and what their basic psychological needs satisfaction levels were.
This study found out that students who reported having helicopter parents also reported significantly higher levels of depression, as well as being less satisfied with their life.
In addition to this finding, the researchers also found out that this negative effect of having overbearing parents on college students' well-being was positively correlated by the college students' basic psychological need for autonomy and competence.
A study in 2017 by Schiffrin and Liss looked at the effects of helicopter parenting on academic motivation.
Their study revealed that there is a correlation between children who have mothers who used this parenting method to a decrease in reported self-efficacy.
This research also sadly reported that instead of focusing on learning to gain knowledge, they are forced to learn to avoid failure.
Negative effects of helicopter parenting
Researchers from this study have provided justifications as to why there is an observed negative correlation between this type of parenting and on the children's well-being.
The main reason that these studies are pointing out is the child's loss of autonomy or the implanted "fear" that the children will not be safe without their parents.
Since parents have always done things for their children concerning problem-solving and getting out of harm's way, children whose parents hovered around them were not able to develop the necessary skills that the independent and autonomous children did.
Another factor worth looking at is that the children with hovering parents are held to such high standards which causes them to develop low self-esteem, low confidence, anxiety, and depression.
If parents do not "let" their children go out independently in the "real world" and experience problems that they need to solve or if parents don't provide their children with enough autonomy growing up, they will have difficulty with creating a life of their own once it's time for them to do so.
An unbalanced life would mean challenged mental health.
Also watch:
How to manage helicopter parenting
While parenting is a challenge, dealing with helicopter parents is equally difficult for the kids, especially when pushy parents start hot housing their children.
It's hard not to fall prey to helicopter parenting, especially when all we really want is to keep our loved ones' best interests and growth in mind. It is important to remember the saying that, "everything in excess is bad."
Unfortunately, the benefits of helicopter parenting are far outweighed by the devastating drawbacks of helicopter parenting.
Even with the purest of intentions, excessive parenting can hinder children from becoming a well-adjusted adult.
With this knowledge, we can move forward and adjust our parenting style to one that's geared to be more helpful towards our children's future.
Here are some suggestions to help you adjust your parenting style:
Stop doing your children's homework for them and other tasks that they're supposed to do. By doing so, you are allowing your children to learn on their own and gain confidence in accomplishing any task independently.
Listen to your children instead of making them follow your "plans" for them.
Encourage creative problem solving by asking them questions about how to solve the task at hand.
Raise your children to understand what fairness means.
Be accepting and understanding of your children's strengths and weaknesses. Help your children make use of their own strengths for themselves while also developing a sense of turning their weaknesses into strengths.
The point of parenting is to raise well-rounded and well-adjusted children who, as adults, will be able to face whatever life's challenges.
Even though others see helicopter parenting as the "perfect" way to parent one's child, its effects are adverse in emerging adults.
Parents are encouraged to exercise discernment regarding how involved they are in their children's growth.
Maybe letting your children fail sometimes is better than not letting them feel the failure at all.
Perhaps, this will teach them grit and resilience which are very important once they are on their own in this world. After all, the world will be full of challenges from which they should know how to come back from.
Share this article on
Want to have a happier, healthier marriage?
If you feel disconnected or frustrated about the state of your marriage but want to avoid separation and/or divorce, the marriage.com course meant for married couples is an excellent resource to help you overcome the most challenging aspects of being married.
More On This Topic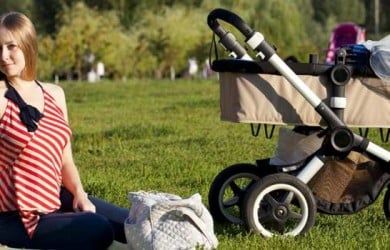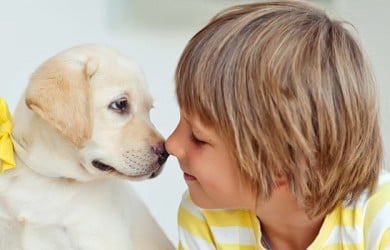 You May Also Like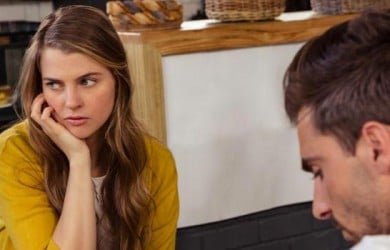 Popular Topics On Married Life