Sandwich Generation: Meaning, Challenges and How to Cope
The sandwich generation refers to individuals caring for aging parents and raising young children. Balancing these responsibilities can lead to unique challenges and potential burnout.
In this article, we delve into the sandwich generation meaning, explore its challenges, and offer practical strategies to prevent burnout and find harmony in this demanding role.
What is the sandwich generation?
What is a sandwich generation?
The generation sandwich refers to individuals, typically in their middle age, who are "sandwiched" between caring for their aging parents and supporting their children.
These individuals face the unique challenges of managing dual caregiving roles, including financial, emotional, and time constraints. The responsibilities of this generation can lead to increased stress and feelings of burnout, making it essential to find effective strategies to navigate this complex role successfully.


What types of challenges do the sandwich generation face?
The definition of sandwich generation involves individuals who find themselves caring for both aging parents and their children. Juggling the responsibilities of dual caregiving can lead to financial strain, time constraints, emotional exhaustion, and a sense of burnout.
In this section, we explore the types of challenges the sandwich generation faces and offer valuable insights into managing this demanding role effectively.
Financial challenges of the sandwich generation
Individuals caring for their aging parents and children are members of the sandwich generation and encounter substantial financial issues.
They must allot money to meet their parents and children's educational and medical requirements, which can strain family finances and cause monetary anxiety. They need to balance these expenditures and their financial objectives.
In addition, some people may have to deal with reduced work hours or even quit their employment entirely to provide care for a loved one, which further undermines their financial security. To effectively navigate this challenging caregiving position, it is vital to develop and implement effective techniques for financial planning.
Emotional challenges of the sandwich generation
The sandwich generation, including those in middle life's prime, faces particular emotional challenges. Adult people may feel overwhelmed, guilty, and frightened when they are in charge of taking care of both their own families and their aging parents.
Seeing their parents becoming sicker and more reliant on others can be emotionally draining for adult children.
The effort of caretakers to balance the demands of their professions with the preservation of their health can often result in emotional exhaustion. Finding support networks, taking care of oneself, and keeping lines of communication open with family members are all beneficial coping mechanisms for dealing with these emotional issues.
Logistical challenges of the sandwich generation
Significant logistical challenges arise while caring for one's children and elderly parents simultaneously. When juggling conflicting responsibilities like doctor's appointments, after-school activities, and family time, it's simple to feel overburdened. Managing one's time is crucial while caring for someone because the chores may need frequent visits or living arrangements.
By fostering open communication among family members and securing help from other sources, such as respite care or community services, it is possible to lessen some of the strains connected with the practicalities of family life. A more manageable and pleasant family dynamic will result from this.
5 tips to avoid caregiver burnout in sandwich generation
Caring for aging parents while raising children in a sandwich family can be emotionally and physically taxing. To avoid caregiver burnout, prioritize self-care, set boundaries, seek support from family and friends, consider professional assistance, and practice open communication.
Remember, taking care of yourself allows you to better care for your loved ones.
1. Make taking care of yourself a priority
With multiple roles being played and you being the primary caregiver in the sandwich generation, it can often get overwhelming when you get caught up in addressing their needs. It can often affect both your mental as well as physical health.
Thus, in such a scenario, it is essential to prioritize taking care of oneself. Take some time off to meet friends, pursue your hobby, or go for a walk to refresh and energize yourself.
Putting your own needs first enables you to provide more excellent care for other people and protects you from burnout.
2. Establish your boundaries
Managing the duties of caring for a family member while raising one's children is one of the critical problems of being a member of the sandwich generation. You must be aware of your limitations and explain your requirements efficiently.
As a member of the sandwich generation, establishing clear boundaries with family members and openly discussing your obligations as a carer are essential steps. You may prevent yourself from being overwhelmed and guarantee that the caregiving you provide can continue in the long run if you establish limits for yourself.
3. Look for support
If you ever need assistance while tackling the challenges of being sandwiched, don't hesitate to call on your extended family and friends. It is fair to seek help while juggling the enormous responsibilities of caring for elderly parents and raising one's children.
You can create a support network with loved ones who are prepared to share the obligations of caring after you have done so. Engaging in open talks with the people in your support network about your feelings and issues may be helpful. This may be one way to alleviate emotional loads.
4. Take professional assistance
The responsibilities of caring, for example, may become too much for one person to undertake on their own, as in the sandwich generation.
It is essential to consider getting professional support, such as employing a carer part-time or using adult day care services, once the challenges of the sandwich generation come into play.
These tools can offer much-required assistance and allow you to take essential breaks, during which you may recharge and respond to other obligations.
5. Engage in frequent and open communication
Open and honest communication is essential to manage the complications posed by the sandwich generation example successfully. When you find yourself in demanding and challenging situations, you must have frank conversations with your adult children and aging parents about your job as a carer and the problems you may encounter.
Inspire children to talk about their ideas, feelings, and what worries them. Create understanding within the family and minimize stress by maintaining open communication and promoting a supportive and harmonious atmosphere for those who provide care.
Commonly asked questions
Welcome to our FAQ section, where we address common questions such as what does the sandwich generation mean and provide valuable insights.
Find answers to your queries and gain a deeper understanding of the subject, empowering you to navigate various aspects of the topic effectively.
Meanwhile, you can watch this video to understand the challenges of sandwich generation better:

How do you become a part of the sandwich generation?
Becoming a part of the sandwich generation or a sandwich generation example is typically when individuals care for their aging parents while raising their children.
This dual caregiving role can lead to increased responsibilities, stress, and potential burnout, known as "sandwich generation burnout." Balancing these commitments requires careful planning, support, and self-care to prevent sandwich-generation caregivers' exhaustion and maintain well-being.
What resources are available to help the sandwich generation?
The sandwich generation caregivers can access various resources to ease their caregiving journey. Support groups and online communities provide a platform to share experiences and seek advice from others facing similar challenges.
Professional assistance, like hiring part-time caregivers or utilizing adult day care services, can also offer valuable support and respite for caregivers.
What are the potential impacts of being part of the sandwich generation?
Being part of the sandwich generation can have both positive and negative impacts. As caregivers for aging parents and children, individuals experience meaningful connections and intergenerational bonding.
However, this dual role can also increase stress, emotional strain, and potential burnout. Effective coping strategies and support are essential to balance the sandwich generation.
What are the psychological effects of the sandwich generation?
The sandwich generation often experiences psychological effects due to the demanding dual caregiving role. Feelings of stress, anxiety, and guilt are common as they balance the needs of aging parents and children. Emotional strain and burnout can also result from the constant juggling of responsibilities, impacting their overall well-being.
What are the stressors for sandwich generation?
The sandwich generation faces various stressors, including the financial burden of supporting aging parents and children, time constraints, financial difficulties, and conflicting caregiving responsibilities.
Balancing work and family life while managing healthcare decisions and the emotional needs of both generations can also add to the stress experienced by individuals in this role. They become part and parcel of the life of the sandwiched members.
For a more balanced approach
The sandwich generation exemplifies the intricate balance between caring for aging parents and raising children. While it can bring joy and meaningful connections, it poses significant challenges, including stress and potential burnout. To navigate this role successfully, prioritizing self-care, seeking support, setting boundaries, and practicing open communication are vital.
Consider joining support groups, seeking professional assistance, or engaging in mindfulness practices to cope with the demands effectively. Remember, taking care of yourself enables you to provide the best care for your loved ones.
Embrace the journey, seek help when needed, and find solace in the shared experiences of the sandwich generation community.
Share this article on
Want to have a happier, healthier marriage?
If you feel disconnected or frustrated about the state of your marriage but want to avoid separation and/or divorce, the marriage.com course meant for married couples is an excellent resource to help you overcome the most challenging aspects of being married.
You May Also Like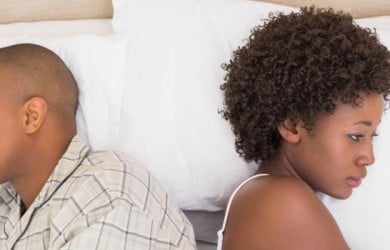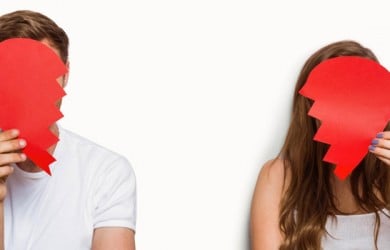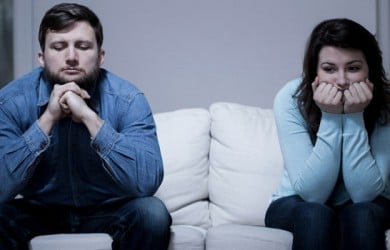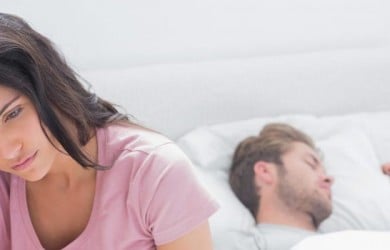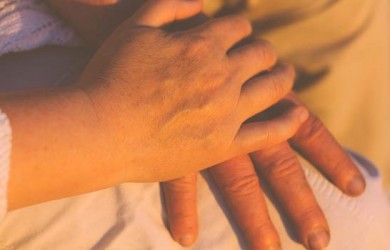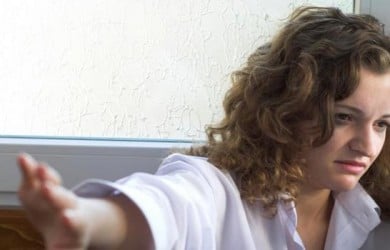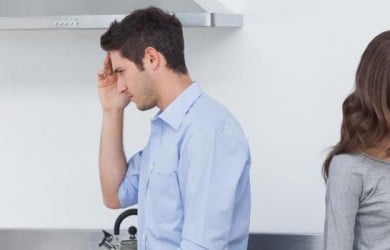 Popular Topics On Marriage Help