How to Fix a Negative Relationship
What is a negative relationship? A negative relationship is the one in which one or both partners are focused on negative feelings and actions.
No relationship lasts if it starts off on the wrong foot. All of them are loving and positive in the beginning. But, in time things change and the relationship becomes negative because of the actions of the spouses.
How to know for sure if you're a part of a strained relationship, and what to do if you want to turn things around?
Read on to identify unhealthy relationships, know how to deal with a negative spouse and cultivate healthy relationships.
Also watch:
Arguing
How it looks:
Negative spouses in a toxic relationship 99% of the time "love" to fight and argue for no reason.
They constantly scream at each other and insults are common.
Things that destroy a marriage or relationship include shouting matches and talking down to each other.
In the beginning, the arguments are probably about some important issues, but in time the issues become completely irrelevant and spouses fight just to express their anger and dominate over the other person.
They lead nowhere and have no tendency to resolving anything. Instead, they are endless and only make both persons angry and unhappy.
How to deal with a negative husband or wife?
If you want to end arguing, couples therapy is the best solution for repairing a negative relationship. If you can't afford, or your partner doesn't like counseling, then a good idea is constructiveness. Try to become a more reasonable partner and argue only about important issues.
To avoid constant negativity in a relationship, withdraw from yelling or insults and don't answer in the same way if you're facing that kind of behavior.
In time, your partner will see that they are fighting with windmills. Then, a reasonable conversation resolving problems in a negative relationship can happen in peace.
Manipulation
How it looks :
You're in a negative relationship when your spouse is always trying to get things done the way they want, and your opinion is irrelevant. In this case, your partner will do everything in their power to make you obey their wishes.
In a negative relationship, they will use all kinds of manipulative methods to make you live by their rules. It might be sex restrictions, emotional withdrawing, punishments, etc.
Things that ruin a marriage include living with a negative person who constantly tries to one-up you or twist you into doing things you don't want to.
What to do:
Expressing your feelings is the best answer to repair a negative relationship.
Start your defense by acknowledging how you feel. A good answer when you feel manipulated is "I don't like what you're doing, you need to stop that".
On how to deal with a negative husband explain that you won't take the tormenting anymore and you will walk out if that kind of treatment continues. If they think you're bluffing, you'll have to show them you're dead serious.
Inequality
How it looks:
Inequality means that your spouse needs to be put on a pedestal all the time, while you're somewhat irrelevant.
Fairness is very important in all healthy relationships.
To avoid negativity, both partners should feel equal and receive equal treatment from their partner.
If you feel like you are constantly doing something you don't like for your partner's sake, and when you want something the partner doesn't give it to you, then that relationship is unequal.
If you wish to foster positivity in a relationship, point the inequality in the negative relationship.
Try to make them understand that your relationship is not fair and you are not receiving the same amount of attention like they are. If they don't want to realize and change, therapy is a good option. There, a professional will help them see the situation better.
If therapy is not an option, a reasonable talk might be helpful in resolving negativity in marriage or relationship, but staying in an unfair relationship should never be allowed.
Insecurity
How it looks :
When there is insecurity in a relationship you don't know your stance in a relationship, where you stand or belong to a relationship. There is a huge amount of discomfort, anxiety, and uncertainty.
What to do:
When you start experiencing insecurity relationship, have an open conversation with your partner and ask where the relationship between the two of you is heading. An insecure partner is usually someone who has an anxious attachment style.
Try to identify the source of insecurity, try to deep-dive into your partner's past experiences, and understand if their neediness and insecurity are stemming from previous bad relationships. Support your partner in forming strong bonds outside of the relationships with friends, family, and co-workers. Facilitate emotional independence in them.
Tips on building a positive relationship with your partner
What to do while dealing with negativity and trying to build a healthy relationship?
Loving, long-lasting partnerships don't appear out of thin air. A happy and healthy is cumulative of mutual acceptance, firm commitment, following relationship traditions or rituals and practicing empathy.
Here are some tips to build a healthy bond with your spouse:
Manage your expectations and accept the change in the emotional needs with the course of time.
Don't stop dating each other. Take out time to be alone together in order to sustain passion and excitement.
Cultivate true companionship and healthy friendship with each other.
Relationships take constant maintenance, so work at things that need to keep the relationship healthy and functional.
Maintain clear, honest and frequent communication at all times. Make frequent phone calls, drop a love note, spend time catching up on evening tea/dinner. This will help you take the pulse of the relationship.
Running a household takes work on part of both partners. Divide the load equally.
Give space to each other to pursue hobbies, meet friends and family to feel rejuvenated when they come back to you, all recharged.
Follow these tips to cultivate happiness and positivity in your relationship. Don't lose sight of the relationship amidst your busy schedule. No relationship can thrive without constant attention and nurturing.
Share this article on
Want to have a happier, healthier marriage?
If you feel disconnected or frustrated about the state of your marriage but want to avoid separation and/or divorce, the marriage.com course meant for married couples is an excellent resource to help you overcome the most challenging aspects of being married.
Learn More On This Topic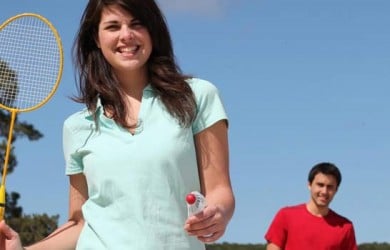 You May Also Like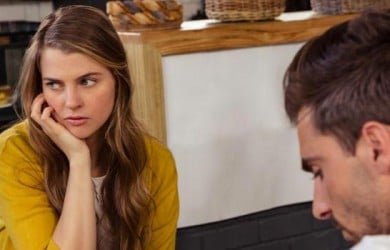 Popular Topics On Married Life