How Long Will a Narcissist Rebound Relationship Last?
Many people often indulge in a relationship soon after ending the past one. But isn't this quite narcissistic? So, how long will a narcissist rebound relationship last?
Modern research has proven that people may often indulge in rebound relationships due to lower levels of social support and more emotional attachment to their ex. They often indulge in a new love to cope with everything.
Since they might think they always need attention from themselves and others, the relationship often becomes quite challenging. Hence, the main question is –"how long will a narcissist rebound relationship last?"
But the answer is not so simple. You have to think by checking out the psychological aspects of different individuals who indulge in such relationships.
What is a narcissist rebound relationship?
To understand the narcissist rebound relationship, you have to have a clear idea of what these two terms mean.
Narcissistic persons think they are the best and consider themselves so unique that they need all the attention in the world. On the other hand, a rebound relationship happens when someone starts a relationship without properly moving on from the past one.
That means a narcissist rebound relationship is a relationship that involves a narcissistic individual who indulges in a new relationship without properly ending their previous one. Since they require a lot of attention, they often indulge in new relationships to get attention and admiration.
Before you read further, here are some signs that your partner is narcissistic:
How long does a typical narcissist relationship last?
The main question here is how long do narcissist relationships last? Due to their turbulent nature, such relationships may not last long because the combination of a narcissist and a new relationship is not stable.
Before you understand how long such a relationship can last, let's understand how long a narcissist relationship can last.
It might be a short fling but not something that goes towards a lifetime commitment. Let's take a detailed look.
Narcissistic people might have huge egos. If their partner leaves them due to their inability to provide attention, they might be hurt. In such cases, they find no relationship to get some attention. Since they cannot forget and move on from past relationships, they might fall for new people faster.
For such people, the idea of being in a relationship is the sensual thing that helps them not to remember their past one.
In some cases, narcissistic people try to get a breather from their partners' simple demands for attention. They, in turn, go to new people to start a parallel relationships. They often continue their existing relationship while maintaining a new rebound relationship to feel free and lifted! Not a great thing after all!
What is the average length of a rebound relationship?
How long does a rebound relationship last? The average length of a rebound relationship is two to three years at maximum. Nearly 90% of such relationships are over within three years. Two to three months is the period, how long does infatuation last in a rebound relationship.
As the relationship progresses, the other partner might realize that they are just a replacement for someone else and are not getting genuine love in this relationship. This might cause them to break up.
Even if some relationships go longer, the number is very low. In rare cases, the two people overcome the rebound relationship stages together and find real love while sharing their inner fears and deepest insecurities. But, such cases are only a few!
Hence, it is clear that a narcissist rebound relationship may last only a few months. Some break up after a short fling of two to three weeks, while others end the relationship after the sweet initial phase ends in just a few months.
3 stages in a narcissist rebound relationship
Overall, the relationship goes through different narcissist rebound relationship stages within a short period. These phases often determine how long a narcissist rebound relationship will last.
Here are the details related to the three stages of a rebound relationship involving a narcissistic person-
1. The infatuation or the honeymoon stage
The first stage of the relationship is the honeymoon phase. In this phase, the narcissistic individual feels the need to be the center of attention of a specific person.
If they have broken off from their ex, they suddenly feel over-excited and try to fall in love again.
Since they have a peculiar need to get attention from everyone, they often charm the targeted person easily. Their charm is enough to attract a new person. Hence, this rebound relationship starts.
So, how long does the honeymoon phase last with a narcissist? It might last for a week or two weeks at maximum.
Often the tenure of how long a narcissist's rebound relationship will last determines the lifespan of the whole relationship.
During this phase, narcissistic people remain extremely cheerful and happy. They go out on regular dates, party a lot, and feed into newfound attention.
The relationship is perfect only at this stage for a few weeks, a maximum of four at once. This is the time span of how long does the honeymoon stage last with a narcissist properly. The next is a steep downhill.
2. The devaluing stage
After the initial rainbow starts to wane off, the main personality of the narcissistic individual comes to the surface. The initial lovey-dovey stage has lost its charm, and the relationship has entered one of the most challenging rebound relationship stages.
Hence, the couple starts to observe each other more and understand the other person's faults. The person involved with such a narcissistic individual starts questioning the relationship.
They understand that their partner only requires attention and admiration. But does not intend to give the same to the relationship.
They probably think about how long will a narcissist rebound relationship last. Due to this, the couple often starts fighting.
Narcissistic people start to quarrel about the slightest things and try to gain control over the whole relationship. Even though there are a few fights, the number increases with time.
During this stage, the selfish nature of the individual forces them to lose a loving bond with the other person. Hence, they do not show love or affection like in the previous stage. They are now full of themselves, consider you inferior, and try to mold you in their ideologies.
Related Reading: 

30 Top Signs A Narcissist Is Really Finished With You
3. Discarding stage
The last stage of a rebound relationship with the narcissist is the Discarding stage. The relationship is practically over during this period.
In this stage, the narcissist person is back again to their usual self and does not care about the feelings and needs of others.
They are so full of themselves that they do not realize what they have done is completely wrong. Hence, they try to find ways to escape.
While some people say they do not feel interested in the relationship anymore, others put up a gross cause. They will tell you their partner's nagging nature is toxic, and they feel suffocated in the relationship.
But, in reality, they are not ready to share their attention with anyone other than themselves.
5 reasons why narcissist rebound relationships don't last long
You already know how long a narcissist rebound relationship will last in general. But why? Well, because of the indulgent nature of the narcissistic person.
Here are the five reasons that justify the short rebound relationship length with a narcissist-
1. They require lots and lots of attention
The first and foremost issue is that narcissistic people require loads of attention constantly. They only feel attached to someone who constantly adores them and showers them with time and attention.
But, since they do not give attention to others, they are not ideal partners.
2. Criticism is not for them
Being narcissists, they have high esteem. Hence, they do not take criticism openly and even do not recognize their mistakes.
So, how long will a narcissist rebound relationship last? Until you point out their mistakes.
As soon as you point out their mistakes and issues, they will instantly take this as a personal attack and cut you off from their life.
Related Reading: 

10 Ways on How to Deal With Criticism in a Relationship
3. They are insecure
A narcissist person becomes insecure if their ex leaves them. Even if they love attention, they feel lonely. To mask this insecurity, they indulge in rebound relationships with others.
But, again, they will be making the same mistake and breaking off. The cycle goes on endlessly, and each relationship is short for them.
Related Reading: 

16 Signs of Insecurity in Relationships
4. Their ego is way too much
It would help to keep your ego in check to maintain a healthy relationship. Often a little compromise goes a long way. But that is impossible for a narcissistic person. It is because their ego is sky-high.
If their ego is hurt, they will become precious and will not keep any contact with you.
5. They are unable to move on
The person has entered into a rebound relationship to get temporary relief from their breakup. But, their mind is filled with memories of their ex and their past relationship.
Hence, this prevents them from indulging in the current relationship, and they often end up comparing this relationship with the past one. This causes them to end their current relationship too.
Can rebound relationships last for years?
The rebound relationship length is quite complicated. As per any psychologist, the relationship may vary, ranging from one month to two to three years. Some relationships even last for decades.
How long rebound relationships last depends on how long the rebounder person feels comfortable. If they finally feel free of their past burdens and feel comfortable with the new partner, this relationship will have a stable future.
But, often, people jump into another relationship without healing from their last one. Hence, the relationship does not come with any healing or stability factor.
In most cases, the person involved in the rebound relationship does not commit for their whole life or a stable family for their partner. Hence, the relationship is often short-lived and through a bitter breakup phase.
Wrapping up
Narcissist rebound relationships are often not healthy and end up being a disaster. How long a narcissist rebound relationship lasts will depend on how long the other person tries to put up with the selfish demands of their partner.
Within a few months, the relationship will end in most cases.
Share this article on
Want to have a happier, healthier marriage?
If you feel disconnected or frustrated about the state of your marriage but want to avoid separation and/or divorce, the marriage.com course meant for married couples is an excellent resource to help you overcome the most challenging aspects of being married.
More On This Topic
Recent Articles
You May Also Like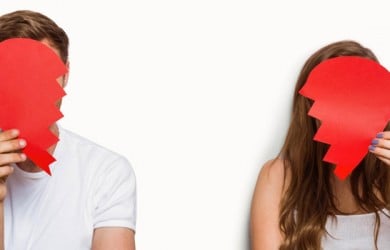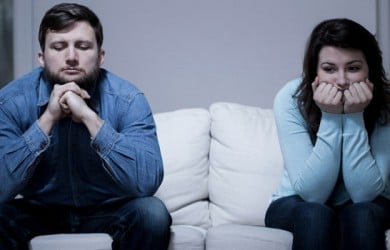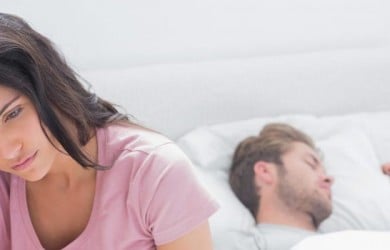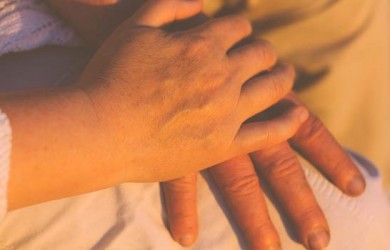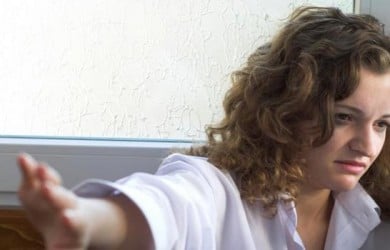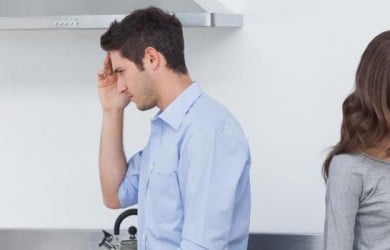 Popular Topics On Marriage Help