Mood Swings In Men: Causes, Symptoms & Ways to Deal
Everyone can attest that life is full of ups and downs. This is why someone could be happy to hear good news, and their mood can change when they hear a not-so-pleasant incident.
Sometimes, you may wonder why you experience a wide range of emotions within a period. In this piece, you will learn what mood swings in men look like. You will also find some helpful tips to deal with mood swings in men.
What do mood swings mean?
Mood swings refer to the fluctuations of an individual's emotional state. These irregularities of the person's emotions usually involve emotions and mood changes that cut across various extremes.
This means that a person can be thrilled this minute and exhibit feelings of sadness and depression the next minute. It is normal to experience mood swings due to things happening around us. However, it becomes a problem when the mood swings are more persistent and intense.
What are the causes of mood swings in men?
The causes of mood swings in men are a combination of different factors. Hormonal changes in men can cause mood swings, and this can be due to lifestyle factors, aging, or medical conditions.
Other causes of mood swings in men include mental health conditions, relationship issues, physical health problems, personal trauma, etc.
7 clear symptoms of mood swings in men?
Some men might be experiencing mood swings but may not be aware. Here are some of the symptoms of mood swings in men.
1. Sudden mood changes
One of the easiest ways to spot mood swings in men is when they experience instant mood changes. This means they could be energized and excited this minute, and the next minute, they look unhappy and out of energy.
2. Increased stress levels
Mood swings in men are often characterized by increased stress levels. Men experiencing mood swings will be stressed and find it challenging to get on with other aspects of their lives.
3. Irritability
When dealing with men's mood swings, you may notice they are easily irritable. They get annoyed and persistently angered. Their irritability can be influenced by hormonal changes, stress, etc.
4. Social withdrawal
Withdrawing from social circles is another way to identify mood swings in men. They will avoid social gatherings and would prefer to stay on their own.
5. Inability to properly concentrate
Mood swings generally make it difficult for people to concentrate on anything they're doing, which also applies to men. They will spend several hours on a task, thereby reducing their productivity in the long run.
6. Changes in energy levels
When a man experiences fluctuations in his energy levels, it might be caused by various factors like diet, sleep quality, medical conditions, etc. If it happens regularly, it might signal the presence of mood swings.
7. Unpredictable reactions
Mood swings in men can be easily noticed when they make decisions based on their emotions. They can respond differently to the same situation in different ways because they find it challenging to manage their emotions.
11 tips on dealing with men's mood swings
Mood swings can affect a person's overall quality of life if not properly handled. If you know a man with mood swings or you are experiencing emotional fluctuations, here are some coping tips.
1. Identify the triggers
When it comes to regular or random mood swings, one of the first steps to dealing with mood oscillations is to spot the patterns and triggers.
You need to find a way to keep track of what triggers your emotions and moods so that you can get the right help you need.
2. Practice self-care habits
One of the solutions to the question of what causes mood swings in men is to practice self-care habits. These habits or activities will help you feel more relaxed and emotionally stable. Pay more attention to the activities that make you happy.
3. Exercise regularly
If you want to know how to help someone with mood swings, encourage them to workout regularly. Exercising helps to release endorphins, which reduce pain and boost the feelings of pleasure. It also helps balance the brain neurotransmitters- dopamine and serotonin, which help to regulate mood.
Watch this video to learn the multifold benefits of exercise:
4. Talk to trusted family members and friends
Reaching out to your friends and family members is a great way to deal with mood swings in men. Your support system is essential when facing mood turbulence, and you have no one to turn to.
5. Prioritize good nutrition
Good nutrition plays a pivotal role in mitigating mood swings. Consuming diets rich in carbohydrates, proteins, vitamins, minerals, etc. is crucial. Be careful not to consume foods with excess fats, sugar, or salt. Since responses to diets can vary based on individual differences, keep in touch with your dietician.
6. Engage in stress management techniques
One of the ways to reduce mood swings in men is to practice stress management techniques like meditation, deep breathing, etc. These techniques help to improve your mood and make you feel relaxed.
7. Spend more time with loved ones
Concerning the question of what do mood swings mean, one of the ways to provide a solution is to spend ample time with your loved ones. The closest people in your circle should serve as a primary support system when you are going through tough times.
8. Practice gratitude
When mood swings in men occur, it might be that they are not paying attention to the little wins in their lives. Therefore, it would be best to list the things going fine in your life.
This would help you see more reasons to be grateful for life and everything that is working around you.
9. Set realistic goals
Some men may experience mood swings due to the pressure they face from not meeting their goals. Reviewing your goals and seeing if they can be achieved is important to manage this situation. You can break down the goals into smaller ones and focus on achieving them one after the other.
10. Reduce screen time
Excess screen time can contribute to mood swings because you might be exposed to different things online that can affect your mood. Attempt to reduce your online time and focus on more physical activities.
11. Seek professional help
If you've tried the steps above and they don't seem to be working, consider hiring the services of a professional counselor or therapist. They will help identify the root cause of your mood swings and will proffer coping techniques and personalized strategies to help you feel better.
In this book by Jed Diamond, titled The Irritable Male Syndrome, you will learn how to manage the four key causes of depression and aggression in men.
Commonly asked questions
Here are some more questions related to mood swings in men, along with their most logical answers to help you through.
Is substance abuse a contributing factor to mood swings in men?
If you have asked questions like why do I have sudden mood swings, it might be due to substance abuse. Alcohol and drugs affect the normal functioning of the brain's neurotransmitters, which are responsible for mood regulation.
Is it a normal feature for men to suppress their emotions, which can cause mood swings?
Men are known to keep their emotions hidden because of societal or cultural norms, which could cause mood swings. Suppressing emotions is unhealthy because they can be intense and sudden when they manifest.
Can mood swings affect men's relationships?
Mood swings can significantly impact men's relationships if they don't seek help. When it comes to being in a relationship with a moody person, there will be regular conflicts and tension because of the man's persistent mood swings.
Is it possible for lifestyle changes to manage mood swings in men
Yes, lifestyle changes can help men manage mood swings. Men can adopt healthy lifestyle hacks like working out, eating a nutritious diet, sleeping regularly, practicing stress reduction techniques, etc.
How to differentiate between regular mood swings and mood disorders
Daily happenings in our lives mostly cause mood swings, which are mostly temporary. While mood disorders can be more persistent and cause significant disruptions to a person's mood, affecting their quality of life.
Understanding and controlling mood swings
Mood swings in men can adversely affect different aspects of their lives, especially if it goes on for a long time. If you've noticed any mood swing examples or symptoms, ensure you get help from your healthcare provider.
Consider seeing a relationship expert or therapist if your mood swings are beginning to affect your relationship.
To learn more about mood swings and how they affect the quality of life in men, check this study by Michael Zitzmann titled Testosterone, mood, Behavior and quality of life.
Share this article on
Want to have a happier, healthier marriage?
If you feel disconnected or frustrated about the state of your marriage but want to avoid separation and/or divorce, the marriage.com course meant for married couples is an excellent resource to help you overcome the most challenging aspects of being married.
You May Also Like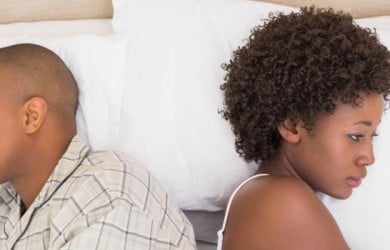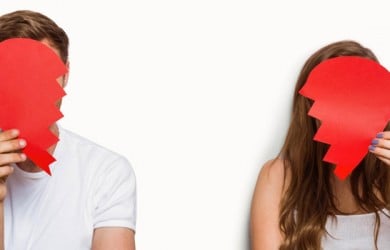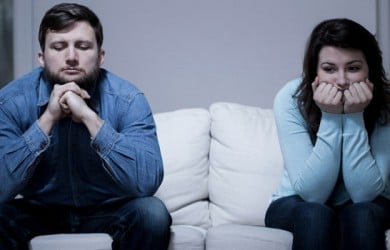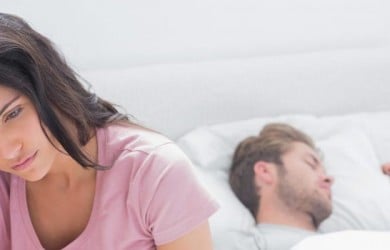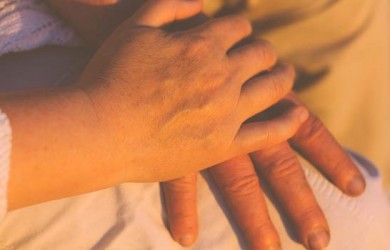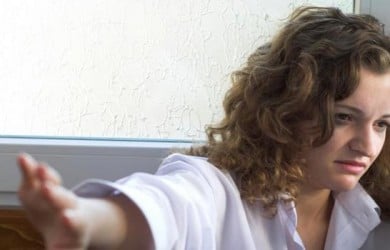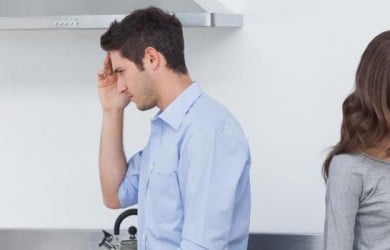 Popular Topics On Marriage Help