Nurturing Your Marriage Through Your Spouse's Illness
When your spouse is diagnosed with a serious illness or becomes disabled, your world changes. Not only are you each impacted individually by this distressing development, but your marriage must acclimate to a new reality. Your assumptions about your future together may vanish, replacing your plans with feelings of fear and anxiety. You may find that you and your partner are plunged into a state of limbo, a state of uncertainty.
Being a spouse caregiver puts you in a club that none of us want to join, but the reality is that a majority of us will during the course of marriage. This involuntary club does not discriminate. Its members are diverse in age, gender, race, ethnicity, sexual orientation, and income level. When our spouse becomes seriously or chronically ill or disabled, a marriage can be tested as it has never before been challenged. Whether a physical illness or a mental illness, there is no doubt that our partner's loss of health can affect every aspect of our lives. The sometimes somber and sometimes profound task of caregiving for our loved one can leave us searching for guidance to help us move through our pain to a place of hope and peace.
Accepting a new normal
Serious illness is always an unwanted visitor when it comes to our door. But, as unacceptable as the intrusion feels, we have to learn to cope with the fact that it is likely here to stay for a while, if not for the rest of our spouse's life. This reality becomes our new normal, something we must integrate into our lives. As much as we may feel that our lives are, or should be, on pause, we have to figure out how to function even when we are in a place of uncertainty. This period of time may last for a long time, so it is often not realistic for us to think we can wait out our spouse's illness and go back to how things used to be. We move forward as a couple even while we are in limbo, incorporating the new normal into the essence of our lives.
Living your old life too
Even when we accept the new reality of our relationship, we have many aspects of our old lives that continue to happen. We celebrate birthdays, anniversaries, holidays, weddings and new babies. We go to social, school, and work events. Other family members have their own health or personal problems and we want to support them. It is important that we don't allow our spouse's illness to rob of us the joys, sorrows, activities, and relationships that make us who we are. If we step entirely out of the structure of what is routine and familiar to us, we will lose ourselves and find that the only identity left of us is that of caregiver and patient. Being present for our lives helps us maintain our sense of ourselves and keeps us connected to the people and events that are important to us.
Allowing yourself to grieve
We often think of grieving as something we do when someone dies. But illness can bring many losses, and it is healthy to acknowledge and feel them. This is not necessarily something you want to do openly with your spouse, but serious illness or disability brings with it justifiable sadness and it isn't helpful to completely shun or dismiss those difficult emotions. It can be very productive to specifically name your loss. For example, if your friend tells you she is planning a cruise with her husband next year, you may grieve that you are not in a position to plan a vacation in the foreseeable future. If your spouse is unable to go to work or do tasks around the house, you may grieve the loss in his or her capacity. You may grieve the loss of your expectations for the future, your loss of optimism, your sense of security. This process is not the same as worry since you are allowing yourself to notice and validate real losses that are occurring in your life.
Finding opportunities to grow
When you are dealing with your spouse's illness, it can sometimes feel like an achievement just to get out of bed in the morning and face the necessary tasks of the day. But are there ways you can grow? Things you can learn? Maybe you find new appreciation for your ability to be brave, selfless, empathic, strong. And perhaps you see yourself stretching beyond what you ever imagined was within your range. When we handle a difficult situation well or when we fight exhaustion and fear to rise to our highest level of functioning, we are afforded the opportunity to provide our lives with ultimate meaning and create a connection with our spouse that is more authentic than it was before the health crisis. This level of awareness may not be constant or even often, as caregiving may also be truly sad and overwhelming. But when you are able to notice the more transcendent moments, it can be both gratifying and inspiring.
Treasuring time together
Often in the daily busyness of everyday life, we take for granted the people who are closest to us. This can happen especially with our spouses and we find ourselves prioritizing other people and activities, assuming we can always be with our partners another time. But when illness strikes, time together may become much more precious. We may feel a sense of urgency to make the most of spending time in our relationship. Caregiving itself may give us a chance to connect in a way we never have before. Even though we may find that supporting our spouse during an illness has frustrating and heartbreaking moments, there can also be a sense that what we are doing is meaningful and impactful. Sometimes a good meal, a back-rub, or a warm bath is all our spouse needs to feel comforted or rejuvenated. And it can feel wonderful to be the one to provide some relief to our partner in his or her time of hardship.
There are many other ways to nurture yourself, your spouse, and your marriage during a time of illness. In this article, I have only been able to touch on a few. In my recent book, Living in Limbo: Creating Structure and Peace when Someone You Love is Ill, co-authored with Dr. Claire Zilber, we discuss these topics and many others in depth. For those of you are engaged in this process of caregiving for your partner, I wish you fortitude, resilience, and serenity.
Share this article on
Want to have a happier, healthier marriage?
If you feel disconnected or frustrated about the state of your marriage but want to avoid separation and/or divorce, the marriage.com course meant for married couples is an excellent resource to help you overcome the most challenging aspects of being married.
Learn More On This Topic
You May Also Like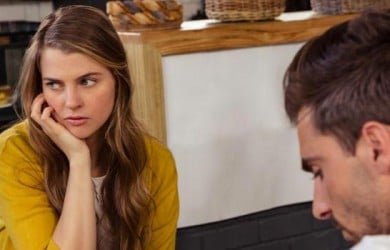 Popular Topics On Married Life