INTJ Personality & Love: What You Need to Know Before Dating One
Most of us have heard of the Myers-Briggs test.
This self-reporting test, whose full name is the Myers-Briggs Type Indicator, or MBTI, provides test-takers with an idea of their psychological makeup.
Used by individuals and companies who want greater insight into what motivates people, the results of the test break out users into one of 16 distinctive personality types.
Once you know your personality type, you can then learn more about how this type interacts with others in interpersonal relationships, how they perceive the world around them, and what guides their decision-making mechanisms.
For employers, this information is helpful in understanding how to best manage and inspire all types of employees. For people who are curious and enjoy introspection, knowing your or your partner's personality type aids in a better understanding of how we interact and why we do certain things in certain ways.
While the Myers-Briggs Type Indicator is not recognized as a hard science tool—it carries no predictive power, and the results are quite generalized—it is, like astrology, a fun way to obtain and interpret data that can be surprisingly accurate at times.
The results of the test are broken down not only into 16 personality types but into four broad categories, known as dichotomies, which dictate the following:
Degree of extraversion or introversion

Degree of sensing and intuition

Degree of thinking and feeling

Degree of judging and perceiving
What is an INTJ personality?
You or your romantic partner have taken the Myers-Briggs test, and the results have come in: INTJ. What does this acronym stand for?
Nicknamed the "Mastermind" personality type, the INTJ is Introverted, Intuitive, Thinking, and Judging.
They are strong strategic thinkers, excelling in analysis and critical thinking. They love to organize systems and make things work more efficiently.
True introverts may seem cold and aloof and have difficulty in social situations. INTJs make up only 2% of the population. INTJs are typically male, but females are also represented within this personality type.
INTJs in romantic relationships and dating
INTJs struggle to find the right person for a romantic relationship. They are not your typical "Tinder" type of person, just out for one-night stands or short-term affairs.
The INTJ personality type is rare, and it may take a long time to open up completely to a friend or partner. But when they do, they are incredibly loyal and completely authentic, and honest. It is impossible for INTJs to lie.
Dishonesty is just not part of their character. In that way, if you are in a relationship with an INTJ, you can always trust that what they are communicating to you is the truth.
How to communicate with an INTJ personality?
It's important to bear the following in mind when speaking with an INTJ:
Be direct: INTJs value clear, concise communication, so avoid being cryptic or evasive.

Use logic and facts to support your arguments: INTJs are extremely analytical and respect logical reasoning, so be sure to back up your claims with thoughtful justifications and data.

Respect their boundaries: INTJs appreciate their private and personal space, so refrain from violating it or exerting undue pressure on them to share information or get attention.

Avoid making arguments based solely on feelings or personal experience since INTJs stress rational and practical reasoning over emotions.

Important to know when dating an INTJ
They are very loyal and dedicated to their partner.
They support and believe in the dreams, goals, and aspirations of their partner and they expect the same in return. You can always count on them. In a time of need, INTJ will drop everything and be there for you.
What do INTJs want in a relationship?
INTJs, are extremely analytical and strategic people. With a long-term outlook, they look for partners who can both challenge and encourage them as they pursue their professional and personal objectives.
INTJs prioritize growth and intellectual stimulation in their relationships and respect intelligence, independence, and honesty in a mate. INTJs seek partners who share their values, communicate well, and are eager to invest in ongoing self-improvement in order to have a deep and lasting connection.
INTJs are sincerely devoted to their spouses and are prepared to put up the effort to make their relationships work, despite the fact that they can be reserved and challenging to read.
5 secret to being in a relationship with an INTJ personality
1. INTJ love language?
Helping their partner reach their goals. They are the ultimate cheerleader. In that respect, INTJ relationships are very conducive to their partner's success.
Related Reading: 

10 Things to Do When a Couple Has Different Love Languages®
2. INTJs need a lot of time alone, with no distractions
INTJ relationships entail the struggle for their non-negotiable need to have downtime alone.
This is their sacred space, the place they go to reenergize and tap into their own resources. No small talk or chit-chat, please. INTJs need their alone time to plan and strategize (two things they thrive on). For a partner who needs a constant stream of conversation, an INTJ is a bad choice.
3. INTJs keep most of their emotional lives in their heads
INTJ relationships can be rife with conflict as their partners can assume them to be emotionless.
This does not mean they are automatons.
It just means they don't share every single inner feeling with their romantic partner. But they are feeling them, don't worry! They are merely not as expressive as other personality types.
For INTJs, emotions are a private matter, not to be broadcast to the world at large.
This is not the type of person who is going to propose to you via the giant screen at the ballpark.
Check out this video to understand how INTJs handle their emotions:
4. Value their independence
Respecting their need for alone time and refraining from being overly clingy or possessive is key when dealing with independent INTJs since they value their independence and personal space.
Related Reading: 

Why Is It Important to Be Independent in a Relationship?
5. They prefer solutions to hugs
INTJ romantic match is someone who is good at conflict resolution. They do not like open-ended disputes and will seek a way to find a good end to any disagreement. If you are someone that pouts or prefers not to work towards compromise with your partner, the INTJ is not a good partner for you.
More questions on INTJ personality and relationships
Check out more questions on INTJ personality and how they are in relationships:
Are INTJs good in relationships?
INTJs start strong.
Before they date someone, they already know a lot about them and that they like them. They do not date anyone who is not worth the emotional risk.
They not only like their partner's physical appearance, but their mind is as highly attractive to them as well. They will spend a lot of time questioning you to get to know what is going on in your head.
INTJs get along with a partner who understands their need for quiet, alone time. In discussion with their partner, the INTJ will ask a lot of questions, as they need to gather data for later analysis.
If they sense their partner is hurt or suffering, they will do everything they can to find the source of that hurt and fix it.
Are INTJs afraid of relationships?
INTJs tend to be cautious when it comes to relationships. They prefer efficiency and dislike when feelings get in the way of their goals. They may struggle to strike a balance between their desire for personal space and emotional intimacy in a relationship, but they are not inherently afraid of relationships.
Although INTJs may find it difficult to express their emotions and often need time to do so, with the right partner, they may establish strong, meaningful relationships.
How does an INTJ deal with their emotions?
Due to their tendency to be logical and analytical, INTJs may find it difficult to express and manage their emotions. They might suppress their emotions or stay away from them entirely.
However, INTJs might gain from understanding their emotions and developing healthy habits for expressing and processing them. This can include keeping a journal, going for relationship counseling, or finding a reliable companion.
For INTJs, emotions can be controlled by adopting relaxation activities like yoga or meditation.
Takeaway
They can become overwhelmed with too much information and feel like all their planning is breaking down. This may trigger a fight-or-flight reaction.
They can make their partner feel scrutinized and judged. Because INTJs are in constant analysis mode, this may make their date feel like they are being observed in a laboratory. No one enjoys being treated as a test subject.
INTJs can move way too fast. They have decided they like you and are already planning your mutual future way too soon.
Share this article on
Want to have a happier, healthier marriage?
If you feel disconnected or frustrated about the state of your marriage but want to avoid separation and/or divorce, the marriage.com course meant for married couples is an excellent resource to help you overcome the most challenging aspects of being married.
You May Also Like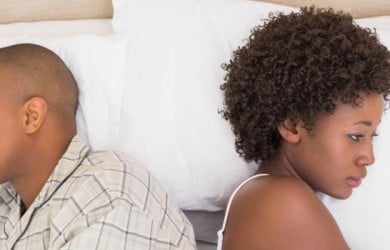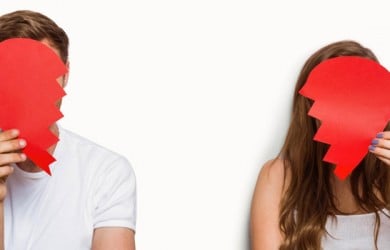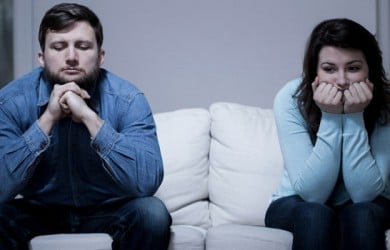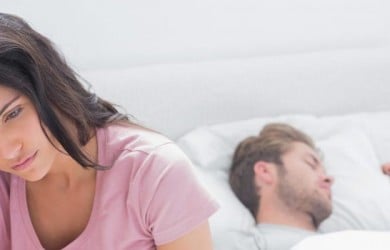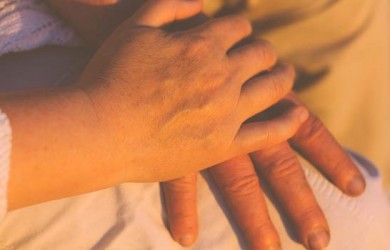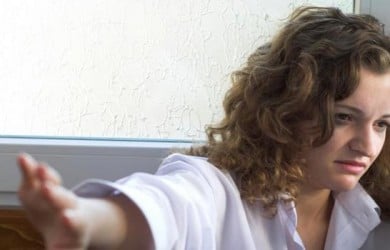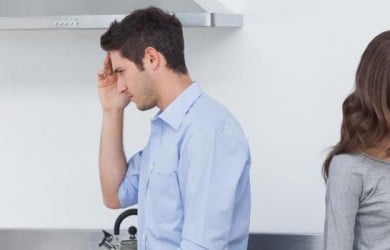 Popular Topics On Marriage Help