7 Sociopath Relationship Stages You Should Be Aware Of
Navigating relationships can be both rewarding and challenging, but when dealing with sociopaths relationships, the journey can take an alarming turn. If you are in a relationship with a sociopath, it's crucial to recognize the hindrance it poses to your mental and emotional health and take steps to protect yourself.
In this article, we'll explore the various sociopath relationship stages, shedding light on the red flags and warning signs that can help you identify such individuals early on.
What is a sociopath in a relationship?
Before you explore the sociopath relationship stages, it's crucial to understand who or what precisely a sociopath is. A sociopath is a typical person who can manipulate or exploit a person's rights in a relationship. This behavior can get extreme, making the life of the person living with them difficult.
A person with this recurring habit of exploiting and manipulating has an antisocial personality disorder, so when in a romantic relationship, you will find them lacking empathy, with an inflated sense of ego or need for self-importance. As such, you may see them engaging in dishonest behavior.
What are the red flags of a sociopath dating?
If you are in a relationship with a sociopath, there are some indications or early warning signs you need to look out for, before jumping into the sociopath relationship stages. Knowing them is essential when you face such individuals.
We have listed them below so you can understand what a sociopath in a relationship could be like.
Look out for someone who can be incredibly charming, sometimes beyond the average comfort level. A lovely personality impresses; however, know it can be a red flag when someone showers you with charisma in unexpected form or is not required in situations.
Typically, this can be a red flag that you should notice.
Are you being flattered excessively for the simplest of things? Beware, for this is a typical behavior of a sociopath. He intends to manipulate you later with flattery. This behavior goes hand in hand with sociopaths and relationships. Flattery is simply the act of showering praises with superficial words.
Quick emotional connection
Making emotional connections in a relationship is essential. However, if this happens way too soon, within the first few meetings, it's time to hold yourself back, for you may have a sociopath around. Give relationships time before you connect emotionally. If you are emotionally connected too soon, beware.
Does the person you are dating have a lack of accountability? You may find them telling stories that contradict one another; if you notice any such things, it may be a red flag.
Apart from the lack of accountability, sociopaths also tend to isolate their spouses from their friends and family.
7 stages of a sociopath relationship you should be aware of
Now that you have understood how difficult it could get to be in a relationship with a sociopath and the red flags to identify them early, working your way through to avoid potential damage to mental and emotional health is essential. Here are the various sociopath relationship stages.
In this section below, we cover the relationship stages with a sociopath, offer advice on dealing with such relationships, and address issues that are common in these types of relationships.
Idealization is the initial stage where the sociopath will demonstrate a flawless personality. They will create a scenario of idealization so their partner or loved one can feel unique and cherished. In this stage, you will find excessive love-bombing and public displays of affection beyond your expectations.
The sociopath portrays such behavior to ensure an emotional connection is built and the victim or the others in the relationship tends to depend on them.
Devaluation is the second stage in which you will find the sociopath taking those nascent steps towards criticizing the partner. It's a step where the partner's self-worth is reduced so that the dependence on the sociopath increases.
The stage is characterized by subtle criticisms, humiliation in daily tasks, and mild mental anguish to the victim partner. It's the beginning of the sociopath relationship stages of controlling the partner by completely eroding the morale.
With the sociopath having success at lowering the partner's morale, they work toward manipulating in the third stage. The sociopath will exert complete control over their partner's actions. The typical behavior here would include lying, gaslighting, and distortion of facts.
All these will make the partner enter into a mode of self-doubt. These seeds of doubt are usually planted by the sociopath without the partner even being aware of it.
Gaslighting is a typical kind of psychological manipulation in a relationship with a sociopath, which will lead to questioning their perceptions of reality.
Isolation represents the fourth stage in a sociopath relationship, during which the sociopath deliberately severs the partner's connections with their support networks. Slowly but surely, the partner's family, friends, and loved ones are driven away, leaving them entirely dependent on the sociopath for emotional support and affirmation.
The isolation phase effectively severs the partner's ties, leading to feelings of loneliness and vulnerability while simultaneously granting the sociopath continued power over the abusive relationship.
The fifth stage is highly noticeable when you're in a relationship with a sociopath. Here the sociopath will use their partner's weakness and emotions to their benefit by manipulating them.
The sociopath will create a sense of guilt and regret in the victim's mind, exploit finances, be unfaithful, or even kick in situations of emotional blackmail for their advantage. Through exploitation, the sociopath can gain in some form, either financially or in a social position, at their partner's expense.
As the relationship with a sociopath advances, the victim may be left neglected and ignored abruptly, leading to bewilderment and self-doubt. The unexpected rejection becomes traumatic, having to endure devaluation and manipulation.
The sociopath will use the discard as a power maneuver to keep their victim off balance and ensure they remain in charge.
The last among the sociopath relationship stages is the restart of the relationship by the sociopath so that he can take complete control.
After having discarded and thrown the victim overboard emotionally, the sociopath employs deception to satisfy the false yearning for a brighter future to maintain the abusive pattern that they have established. The hoovering strategy aims to retain the abuser's influence over the victim.
How to deal with a sociopath relationship?
It is easy to deal with a sociopath relationship if you have learned to identify the red flags and sociopathic traits in a relationship or know which stage of the abusive relationship you are in. Once you know these two, establish your limits and ensure you enforce them.
Make them known to your sociopath partner what your boundaries are, and that should not be crossed. If, despite this, you find yourself a victim of such abuse, approach dependable family and friends. You can also approach trusted professionals who will guide you on preventing being exploited by the sociopath.
Remember that your health and safety should always come first. A therapist can help you work through the complicated feelings and pain of being in a relationship with a sociopath. In addition to this, they can provide you with the skills and methods you may need to reconstruct your life.
Want to know more about sociopathy and how it is different from psychopathy? Check out this video by clinical psychologist and personality disorder expert Dr. Ramani Durvasula:

Some worthy questions
Having understood the different sociopath relationship stages and traits, let's know the answers to some common questions.
What is the difference between a sociopath and a psychopath?
A sociopath and a psychopath share some common elements, though there are subtle differences. Where a sociopath acts somewhat erratically and on strong impulses, psychopaths behave deliberately without the display of remorse for their actions.
Can a sociopath change their behavior in relationships?
So can sociopaths change? A sociopath is a person's psychological condition that links deeply to a person's personality. Although a person may alter his behavior with therapy without intervention, it is doubtful that they will modify it.
One can, however, effectively manage the effects of a sociopath relationship cycle by seeking professional assistance.
What are some long-term effects of being in a sociopath relationship?
The long-term effects of sociopathic behavior in relationships are damage to the victim partner's mental and emotional health, anxiety, depression, post-traumatic stress disorder(PTSD), and poor self-esteem. These mental conditions may also manifest physically, causing unknown aches and maladies.
Being informed is the best way to protect yourself
Sociopaths in a relationship can be traumatic, and it is vital to understand the sociopath relationship stages and notice red flags at the earliest. Once you identify them and know the stage of the traumatic relationship, it is essential to protect yourself from mental or physical damage.
If you think you are in a relationship with a sociopath, put yourself first and look for support outside your relationship. Get a professional to guide you to keep your mind and body happy and healthy. This will help you reclaim control over your life, moving towards a positive future.
Share this article on
Want to have a happier, healthier marriage?
If you feel disconnected or frustrated about the state of your marriage but want to avoid separation and/or divorce, the marriage.com course meant for married couples is an excellent resource to help you overcome the most challenging aspects of being married.
Learn More On This Topic
You May Also Like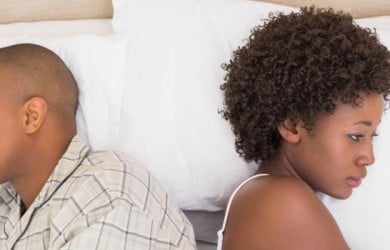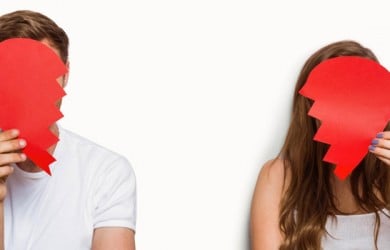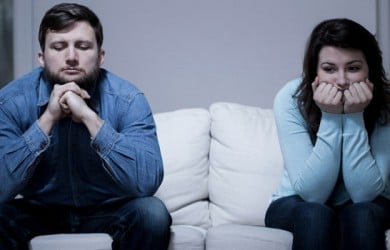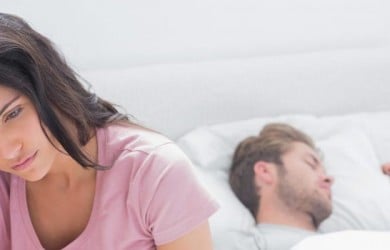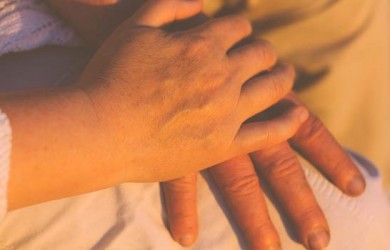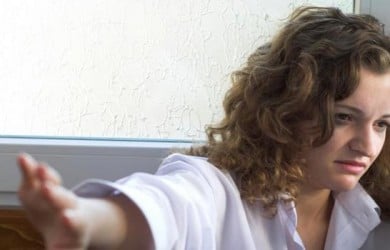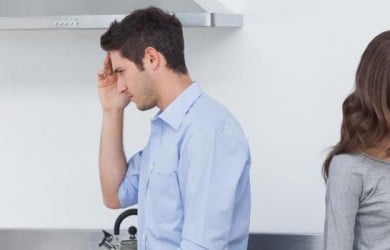 Popular Topics On Marriage Help