Borderline Personality Disorder Traits
Borderline Personality Disorder (BPD) is a fairly common mental health issue. Let's dig a bit deeper, and really define what Borderline Personality Disorder is before discussing other issues and aspects of this condition.
Borderline Personality Disorder defined
According to one of America's leading research hospital groups, the Mayo Clinic, "Borderline personality disorder is a mental health disorder that impacts the way you think and feel about yourself and others, causing problems functioning in everyday life.
It includes a pattern of unstable intense relationships, distorted self-image, extreme emotions and impulsiveness. With borderline personality disorder, you have an intense fear of abandonment or instability, and you may have difficulty tolerating being alone."
Yet inappropriate anger, impulsiveness and frequent mood swings may push others away, even though you want to have loving and lasting relationships.
Looking at BPD a bit more closely, several features stand out
First, this is an illness which most often strikes in young adulthood.
It is worse at this time, but generally gets better over time for a variety of reasons which you will read about a bit later. While the medical profession has not yet determined whether BPD is genetically determined, people who have a close relative diagnosed with it are at a much higher of developing BPD.
Additionally, research has shown that some people with traits of Borderline Personality Disorder have structural differences in the part of their brains which process emotions and impulses, but it is not clear whether these changes are risk factors for the disorder, or caused by the disorder itself.
According to the fifth edition of the Diagnostic and Statistical Manual of Mental Disorders (the defining text on psychiatric disorders), between two and six percent of the U.S. population struggle with BPD.
Here is what you will hear all the time when BPD is the subject
Three times as many women are diagnosed with Borderline Personality Disorder traits than men are.
However, a study published in one of the most prestigious and well-regarded medical journals, concluded that sampling bias was the real reason for this large difference, and that there might be biological and sociocultural factors which cause this wide difference between the number of women and men who are diagnosed with Borderline Personality Disorder traits.
Additionally, with BPD and other diseases, women are far more likely to seek medical and/or professional attention than men, so the true prevalence as to which sex has a higher incidence of BPD cannot be determined.
There are differences in how the disorder presents in women
The traits of Borderline Personality Disorder in females can vary from the traits found in men. For example, one study found that females who have been diagnosed with BPD showed more hostility than men, and experienced more relationship break-ups. The same study found that women as a whole, showed more symptoms, depression and anxiety than men. Men, however, exhibited higher rates of narcissism.
Both genders have the same rates of BPD
There are no differences in aggression, suicidality, substance abuse–both men and women suffer equal rates in these areas.
BPD presents all sorts of challenges
Professionally, they may have unstable career plans, goals and aspirations and this can present serious challenges. Some people suffering from BPD lack the social filter and may blurt out unacceptable and unsavory things which offend those around them.
This can be problematic to say the very least. Telling a boss to get lost (or worse!) does little to ensure long-term employment options. In a similar way, people with BPD can change from a happy, loving mood to a foul, swear word spouting terribly angry mood in seconds. They may not be totally aware of this, but people around them are. Needless to say, relationships are taxed by these mood swings.
Poor interpersonal exchanges are not the most serious symptoms of BPD
The most dangerous and potentially deadly symptoms are impulsive, risky, self-destructive and dangerous behaviors. Drugs, alcohol, binge eating, promiscuity, unsafe sex, and reckless driving–all of these actions can endanger not only the person with BPD, but those with whom they interact.
The worst symptom some people with BPD experience is suicidal urges
Statistics show that people diagnosed with BPD commit suicide three times more than people diagnosed with other mental illnesses. Eighty percent of people with BPD report that they have a history of suicide attempts. These statistics clearly demonstrate what a serious problem a diagnosis of BPD can mean.
All is not doom and gloom with BPD
Few of the Borderline Personality Disorder positive traits are:
Heightened emotions can make for intense passion, loyalty and determination

An intense desire to try new things

Infectious excitement and enthusiasm

Spontaneity and not being bound by the "tried and true"

Compassion for other people

Resiliency

Curiosity

Boldness–having the strength to speak one's mind and give frank opinions
The hardest area for people with BPD concerns their relationships
Since BPD affects all areas of an individual's life, it affects all of their relationships also: workplace, relatives, close family members and romantic partners, husbands and wives.
In the workplace, a person with BPD can excel. They may have the "stick to it-ness" to see projects from start to finish. They may work overtime or on weekends to get things done. On the other hand, they may have frazzled interpersonal relationships with co-workers due to mood swings or substance abuse.
Relatives may want to avoid a person with BPD due to the mood swings and poor interpersonal dialogues someone with BPD may experience. Likewise, the non-BPD partner in a relationship or marriage will experience problems. However, if both parties understand more about the condition, relationships and marriages can survive.
So what are the treatments for BPD?
Here is the good news: some people who are diagnosed with BPD can get better, and can, in fact, be considered cured. Treatments for BPD include:
Cognitive behavioral therapy (CBT) with a mental health professional

Dialectical Behavior Therapy (DBT)

Certain medications prescribed by a medical professional
Share this article on
Want to have a happier, healthier marriage?
If you feel disconnected or frustrated about the state of your marriage but want to avoid separation and/or divorce, the marriage.com course meant for married couples is an excellent resource to help you overcome the most challenging aspects of being married.
More On This Topic
Recent Articles
You May Also Like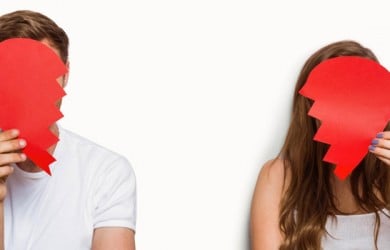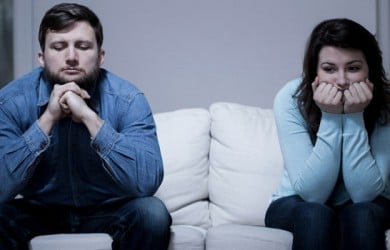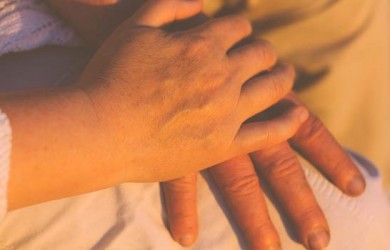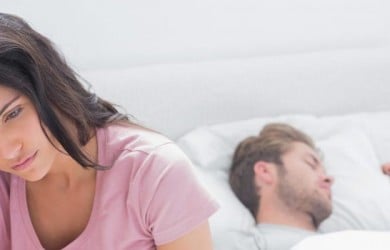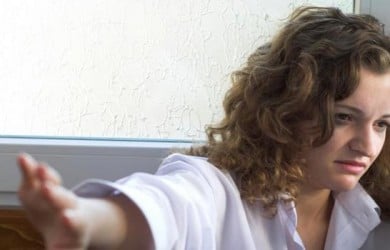 Popular Topics On Marriage Help