Borderline Personality Disorder Causes
Borderline Personality Disorder (BPD) is a type of mental health illness. It affects about three percent of the adult population according to some estimates. It usually strikes during the time of most significant productivity for many, young adulthood, though it can appear earlier.
So, what is the main cause of Borderline Personality Disorder? Most medical professionals maintain that there are nine main symptoms.
Fear of abandonment

Unstable relationships

Unstable or shifting self-image

Extreme emotional swings

Self-harm

Explosive anger

Feelings of emptiness

Feeling out of touch with reality

Chronic feelings of emptiness
BPD takes some time to diagnose since many of its symptoms overlap with other disorders. Most psychiatrists feel that if a patient exhibits five or more of the above symptoms, there is a strong indication that that patient probably has BPD.
Unfortunately, there is no single test to indicate whether a person has BPD. It is not like diabetes where a simple blood test can state with 99% certainty if a person has a blood sugar rating which would signify a diagnosis of diabetes.
BPD is a severe problem for many reasons. It can interfere with all aspects of a person's life: their relationships with friends, family, and romantic partners, their career prospects, their job, their professional career path, their education, and in most other aspects of life.
BPD may cause self-harm and death; it is not a diagnosis to be taken lightly. Further, in the article, you would read more about Borderline Personality Disorder causes symptoms and treatment.
1. Borderline Personality Disorder Causes
So what are the causes of Borderline Personality Disorder or what causes Borderline Personality Disorder? That is the million dollar question. Researchers believe there may be no one cause for BPD.
Scientists believe that BPD is probably genetic, but that it takes some outside occurrence to activate it. That occurrence could be a traumatic incident, an accident, physical or mental abuse, or physical and psychological neglect.
Other possible triggers include being exposed to chronic fear or distress as a child and growing up with another family member who had a severe mental health condition, such as bipolar disorder or a drinking or drug problem.
Witnessing a severe event as a child (a fire, earthquake, robbery, etc.) also may be enough of a trigger to result in a diagnosis of BPD years down the line.
Some researchers even theorize that violent television and movies and social media, too, may activate a diagnosis in the future if someone is predisposed genetically to BPD.
Likewise engaging in computer games which are violent or disturbing, may result, years later, in a diagnosis of BPD. But take this with a grain of salt: nobody knows with one hundred percent certainty what precisely are the determining factors as to why some people are diagnosed with BPD.
2. Genetics–who is to blame?
As mentioned earlier, researchers believe that genetics has a role as part of the cause of BPD. Evidence suggests that BPD could have a genetic cause since a person is more likely to be given this diagnosis if someone in that person's close family has also received a diagnosis of BPD.
Scientists are reasonably sure that the cause is indeed familial, but that does not necessarily mean that the cause can be found in the genes.
What this means is this: just because crazy Aunt Tilly's BPD causes her to have the emotional stability of a two-year-old excited on birthday cake, a sugary drink, and ice cream, this does not mean that genetically her sons and daughters are any more likely to be diagnosed with BPD than any member of the general public.
Chances are higher for her offspring to be diagnosed, but there is no certainty that they will also have this disorder.
Since BPD involves the mind, is the brain behave differently in people with that diagnosis? Researchers are discovering that indeed, this is the case.
So it probably is a combination of factors, genetic and environmental, which are the causes of BPD. Of course, stressful or traumatic life events can cause problems with anyone.
For example, many of the military experience Post Traumatic Stress Disorder (PTSD). However, for the person diagnosed with BPD, the response to a stressful or traumatic event may be the cause of their BPD.
Research into the causes of illnesses is vital since without knowing why something happens, it often is impossible to know precisely how to deal with it (or treat it) and ultimately, to know how to cure it.
3. Treating Borderline Personality Disorder
Firstly, there is no single best way. What is an effective treatment for one patient may not be effective in someone else who has been diagnosed with BPD. However, there are a few standard treatments which most professionals use in dealing with their BPD.
Psychotherapy or talk therapy is regarded as the first step in treating BPD. Unfortunately, psychotherapy can take months or even years before the patient sees positive results according to the Harvard Medical School.
Psychotherapy usually means Cognitive Behavior Therapy (CBT). CBT works by having the patient change conscious thoughts and observable behaviors by becoming more aware of them. Additionally, Dialectical Behavior Therapy (DBT) is used by some mental health professionals.
DBT is based on trying to get the patient to learn and utilize more productive and positive responses and behaviors. There are also other talk-based therapies used in treating BPD.
Some medications can be useful in treating BPD. There is no single medication which is used in treating BPD. Research has shown that medication works best when used in addition to talking therapy.
Medication will help some people, but will be ineffective in others. Some drugs will work in addressing specific symptoms of BPD. For example, if a patient is experiencing insomnia, a sleeping medication may be prescribed.
Similarly, antidepressant and antianxiety medication may be used for treating these symptoms. Since drug abuse can be a problem for some with BPD, many health professionals try to minimize treating people who suffer from BPD with prescription medication.
Overall, prospects for people who have been diagnosed with BPD have never been better. As researchers learn more about this condition, new therapies and medications will be developed which will help those who are afflicted with this illness.
Share this article on
Want to have a happier, healthier marriage?
If you feel disconnected or frustrated about the state of your marriage but want to avoid separation and/or divorce, the marriage.com course meant for married couples is an excellent resource to help you overcome the most challenging aspects of being married.
More On This Topic
You May Also Like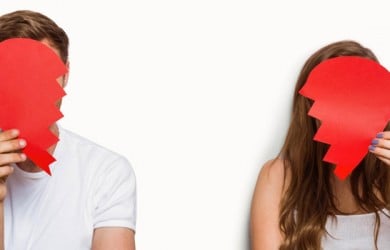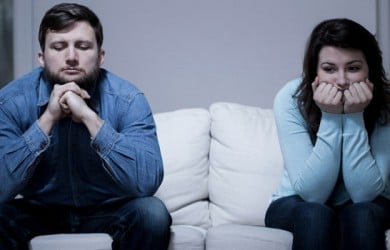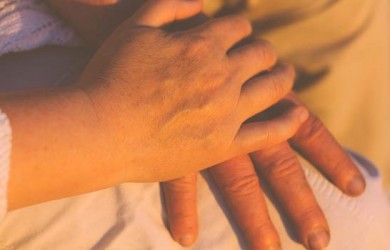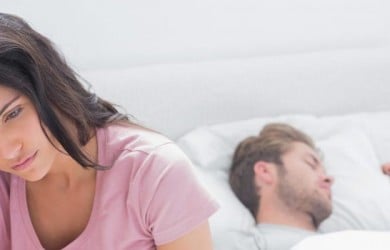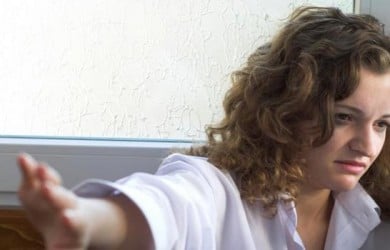 Popular Topics On Marriage Help