The Power of Friendship in Marriage
Mary and Joseph was a couple to look out for during their college days. Their love was so fresh and beautiful, and almost everyone admired it. If the two were not swimming, they were hiking. Or preparing the Sunday's youth service together. Fast forward ten years, married with three children, tight schedules, bills to meet and Joseph is the sole breadwinner.
It is notable that Joseph, a doctor now, has no time for his family as he is the sole breadwinner working from one hospital to another looking to make the best out of his days. Life happened, and the friendship the two earlier had is nowhere to be seen.
Life is moving too fast, and the two are too blinded even to notice that. This happens to most couples in marriages. They allow life to undermine their friendship and this kills most marriages.
According to relationship expert John Guttmann author of The Seven Principles of making Marriage Work, happy and fruitful marriages are deep rooted in the bond of friendship.
What is friendship? It an affectionate relationship which builds on mutual trust, communication, and understanding between couples.
Why does it matter that couples harbor friendship in marriage? Marriage is not only a life time commitment but a promise to work things up. Research has it that friendship between couple plays a significant role in their day to day activities, it can never be overstated as it simply stands out. Lets see how friendship helps in marriage-
1. Build trust
A friend is a confidant. Which means that this person will give you the benefit of the doubt in everything. Trust means everything in a relationship. Think of the adjectives when you think about trust? Loyalty, dependability, honesty, integrity, and commitment. Nurturing friendship tags along with other responsibilities for couples in marriage. The one thing couples will notice is that you cannot trust someone without being loyal to them. Friendship bridges this gap and fosters a happy marriage.
2. Harbors understanding
Couples who are best friends before marriage make the perfect match after their wedding. As a result, they have learned from each other's strengths and weaknesses and have chosen to downplay those weaknesses over their favorite person. Understanding someone allows you to take them for who they are in actual colors. You know their best, and their worst sides.
3. Friendships breed other friendships
You cannot survive a marriage alone as a couple. You need other relationships around you to help in your growth. These other relationships are developed from a relationship between the couples and outside world. These outside friendships play a role in supporting you two in the marriage.
4. Builds emotional and psychological intimacy
Have you listened to a couple who are in sync as they speak and you keep wishing they were you? This could be you if you chose friendship to be the root of your relationship with your wife/husband. Friendship catapults emotional and psychological intimacy between couples. For the simple reason that couples who are friends share everything between each other. Sharing builds trust and togetherness which in turn plays a role in creating emotional and psychological intimacy between the two.
5. Friends spend time together
Time shared together builds up intimacy and love. It also shows that you care for each other despite the rolling tides of life. In line with that, a couple learns activities that excite each other and will do activities that make each other happy. Friendship will help you know what her hobbies are, and you do the hobbies as you spend time together. This helps in bonding more as a couple.
To work on friendship within your marriage -couple requires friendship building skills to aid in strengthening their marriage. They include:
Spending quality time together.

Always communicate about everything all the time.

Trust your partner.

Forgive each other.

Support each other in weaknesses and strengths.

Prioritize your partner in everything.

Appreciate your love.

Make and live memories.

Respect your partner.

Live, laugh, love together.

Try crazy new things together.

Set goals and work together.

Offer a shoulder to lean on to your partner.
Final thought
Just like any healthy friendship, that needs to be worked on, friendship in marriage always needs to be worked on. Being friends in a marriage will help you create time for each other amidst your tight schedules. This goes a long way in harboring togetherness between the married couples.
Share this article on
Want to have a happier, healthier marriage?
If you feel disconnected or frustrated about the state of your marriage but want to avoid separation and/or divorce, the marriage.com course meant for married couples is an excellent resource to help you overcome the most challenging aspects of being married.
Learn More On This Topic
You May Also Like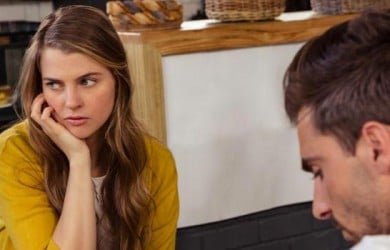 Popular Topics On Married Life