12 Funny Relationship Memes
Ah! Love! It's the most wonderful thing a human can ever experience. Sometimes though we just need to share the love, or let our 'loved one' know in a fun way that you've got them, or you are thinking about them and there's no better way to share the love in this way than through relationship memes.
Today we look at some of the funniest relationship memes we could find on the internet. I guarantee that you and your spouse will not just say 'LOL' but also laugh!
Funny relationship memes
Being in a relationship is a huge ego-booster according to this meme! Thanks, bae!
Let this relationship meme remind you that it's okay to settle for a platonic friendship if both of you are not ready to commit yet.
Being in a relationship is amazing. You'll learn new things. You'll experiment on a lot of things, especially on food which, could ruin your boyfriend's perfectly structured meal plan! I say, if it's made with love, I think it's worth ruining my diet!
This is relationship goals!
Coming home to the Wife, and laying on the Wife's lap, while relaxing after a long day at work.
This relationship meme is sure to make even the hardest of hearts crave a relationship!
Related Reading: Best Love Memes for Him
Being in a relationship means being able to fully show yourself to the person that you are in a relationship with. It's part of being honest to yourself and to your significant other.
Being in a relationship is not just about having similar interests. After all, we want to be loved.
This meme is a little funny, a little dark, but brutally honest.
Being in a relationship means being able to show them who you truly are and not be judged by it.
After a while being in a relationship, it gets comfortable. Just like what this meme is all about. Bae, I love you no matter how you look, hun! Don't forget that!
Related Reading: Best Love Memes for Her
Ah, this relationship meme perfectly encapsulates what being in a relationship is like.
Ladies, come on! We're all guilty of saying "nothing" when our significant other asks us if we want anything from our favorite fast food or from the grocery.
Let this year be the year that we stop doing this to our significant other and just tell them the truth! If we say we don't want anything from the restaurant, don't expect anything. Your significant other can't always read your mind!
We all love our boo no matter what. Groomed or un-groomed, long beard or moustache and all. This meme shows just how much we love our men.
He's looking so good, he can be compared to a snack! (TFW means "That feel when")
Relationship memes also tell us of some the best love practices we can all follow. Just like the one illustrated so sweetly in this meme.
To be honest, it's heartwarming that your significant other tells the world how much they adore you so much that the original poster thought this is "relationship goals"
Some of the best relationship memes illustrate how precious real love is.
Showing dedication to the one you love is one of the best ways that you can show just how much you love the person.
Celebrating anniversaries together even getting them a precious gift on your wedding's 30th just pulls my heartstrings. It makes me say, "This is the kind of relationship I want to be in!"
A relationship is all about partnership. When one of you is weak, the other steps up. Look at Beyonce she's looking like she's about to defend her man from anything that wants to hurt him.
Related Reading: Best Love Memes
I love how this meme shows what women are like when in a relationship. I'm not saying everyone is like that, but I know I've done it to my significant other.
I know open communication is among the many factors that keep a relationship alive, but sometimes I am also guilty of keeping all the stress to myself when I know I can trust my partner to be there for me to listen as I go through all of them.
Women are a ticking time bomb sometimes, men, best prepare yourselves!
And that's all for now, these are our favourite relationship memes found from all around the internet.
Share this article on
Want to have a happier, healthier marriage?
If you feel disconnected or frustrated about the state of your marriage but want to avoid separation and/or divorce, the marriage.com course meant for married couples is an excellent resource to help you overcome the most challenging aspects of being married.
Learn More On This Topic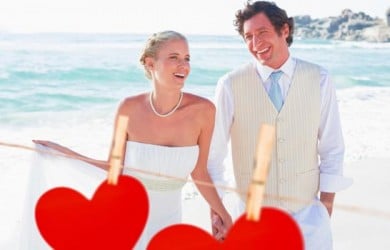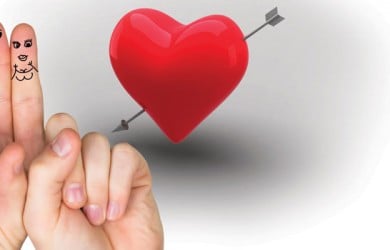 You May Also Like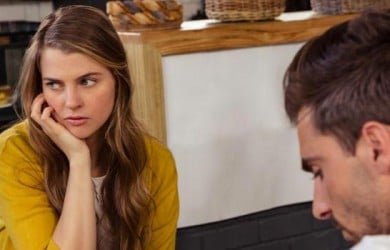 Popular Topics On Married Life