25 Myths and Facts About Cheating in a Marriage
How many films and TV series have you watched where infidelity seems glamorous?
Think Madmen or ABC's show Mistresses. Those shows tend to portray all the assumptions that the media would like us to believe about infidelity. In fact, the internet is full of myths and facts about cheating in a marriage. Instead, let's look at what scientific and psychological research actually tells us.
Scientific facts about cheating in relationships
What is cheating in a marriage? Everyone defines cheating slightly differently. To some, it's just about sex but to others, it also includes emotional cheating. As clinical psychologist Dr. Jacquelyn Johnson confirms in her article, emotional cheating is when there's a close connection with someone outside a romantic relationship.
When it comes to looking at myths and facts about cheating in a marriage, most people assume it's on the rise because of social media.
Nevertheless, as social psychologist Dr. Justin Lehmiller summarizes in his article, infidelity rates are virtually the same over a 20 year period. Sadly, the original survey is 10 years old which is possibly why there's so much speculation about cheating.
It's easy to blame cheaters in relationships and assume they're bad people. Interestingly, the nature of their brains could be at fault. Neuroscientists have shown that there is a different brain network at play when people are dishonest and cheat.
Of course, we shouldn't just blame the makeup of our brains, otherwise we would also be feeding the debate of the myths and facts about cheating in a marriage.
Knowing how our brains impact our decisions allows us to work with the mind to avoid cheaters in relationships. We can focus on mental health and activities to promote connectivity and secure attachment, as we'll see later.
The facts about cheating are that they involve a complex cocktail of neurochemicals. Those are what motivate us to action by activating the reward and pleasure centres in our brains, as this Harvard University article explains.
Psychological facts about cheating and infidelity in marriage
As confirmed by marriage and family therapist, Angela Welch, in this article, infidelity is a violation of the rules you decided when you became a couple. Unfortunately, there are many myths and facts about cheating in a marriage. Regardless, what matters is what you determine to be cheating as previously agreed with your partner.
Again, many myths and facts about cheating in a marriage try to explain infidelity. There are two types of cheating. These are emotional and sexual. Within both of those acts of infidelity, personality traits play an important role as well as situational factors.
In essence, obsessive and over-involved people are likely to stray because they are in constant anxiety where their partners can't help regulate their emotions. The mistrust becomes self-fulfilling.
25 myths and facts about cheating in a marriage
False beliefs can be so damaging because we build stories around those beliefs that tie us into negative emotions. That's why it's important to know the myths and facts about cheating in a marriage.
First, how often does cheating happen? Have a look at these statistics and you'll see that 30% to 40% of Americans cheat. Perhaps stereotypically, the French seem ambivalent as to whether infidelity is such a bad thing.
Now, have a look at these first 12 signs that are myths about cheating:
1- Adultery breaks up marriages
When looking at myths about cheating, many people assume that an act of infidelity is, point blank, the end of the relationship. Every situation is different and it actually depends on each couple.
The Signal magazine quotes from the American Psychological Association stating that 61% of unfaithful marriages are still together.
Also Try: Ending Relationship Quiz
2- Sexual attraction causes cheating in marriage
The truth about cheating is that it's a choice. Simply being attracted to someone doesn't mean that you're going to follow through and cheat. In fact, Huffpost states that 61% of women and 90% of men fantasize about having sex with other people.
3- Love protects from lust
When wondering what is cheating in a marriage, you have to know the difference between love and lust. Love is that deep connection that you have with someone because of who they are.
In contrast, lust is a superficial desire for the physical aspect of someone else. Many myths and facts about cheating in a marriage come from the desire for lust. Regardless, even our brains react differently when we're in love versus lust, as detailed by researchers.
Related Reading:

 Love vs Lust: 5 Ways to Tell the Difference
4- The cuckold is always to blame
It's tragic when the other person blames their partner regardless of what you believe about cheating. Whatever myths and facts about cheating in a marriage you're reading, the blame should never just be assumed.
It's too easy for a cheater to say that their partner drove them to it. Instead, when considering what is cheating in a marriage, you could look at it almost like communication. Clearly, there are more mature ways of communicating discomfort in a relationship.
5- Society supports monogamy
Most people are adamant that their beliefs about cheating revolve around morality. Look around you though, how many books, films, shows, and articles normalize cheating? Even country leaders and other celebrities often brush it off as just one of those things.
Related Reading: 

Monogamous Relationship – Meaning and Dynamics
6- No sex at home
This one might sound counterintuitive when you're reviewing the myths and facts about cheating in a marriage. Infidelity doesn't have to be about a lack of sex at home. On the contrary, people often have both marital and extra-marital sex. Think affairs at work on business trips.
7- Couples therapy is the only way forward
The truth about cheating is that everyone handles it differently. What might work for one couple might not work for another. Of course, couples therapy is one of the important potential choices. Other options involve individual therapy, group support systems, among others.
8- Something is wrong in the marriage
The facts about cheating have to include that sometimes we're human, and we make mistakes. This doesn't make cheating excusable, but it does mean that there is the potential to heal and forgive.
As mentioned, the science of cheating shows that love and lust are easily confused thanks to all the neurochemicals going crazy in our brains. Again, this doesn't excuse the choice to act on them, but it does mean that sometimes we mess up.
Related Reading:

 What Is Wrong With My Marriage Quiz 
9- Cheating is just physical
If you're going down the list of myths and facts about cheating in a marriage, you might notice that many assume that cheating is about sex. We've already mentioned emotional cheating, but what about flirting?
The lines can be so grey, but the definition of cheating in a relationship depends on what you and your partner decide.
10- Infidelity is forever
Everyone knows the phrase "once a cheater, always a cheater". Of course, the science of cheating goes into the details of serial cheaters, as in this University of Denver article. The theory is that it becomes easier to lie each time it happens.
We also know that the brain can change, and it's possible to amend our habits. Even serial cheaters who are addicted to lust can change, all thanks to neuroplasticity, as psychologist Mona Fishbane explains.
11- Cheaters are immoral
Myths about cheating make assumptions about cheaters' personality traits. Let's not forget one of the drivers for cheating is situational opportunities. After all, humans make mistakes.
12- Sharing the infidelity details helps the healing
When reviewing the myths and facts about cheating in a marriage, you might be tempted to assume that the betrayer should share all the gory details. As already mentioned, it depends on the couple.
The takeaway is that the betrayer needs to be sorry and happy to answer any questions whatsoever.
Related Reading: 

Healing From Infidelity- Where to Start
Let's now look at the scientific facts about cheating:
13- Women cheat as much as men
These days, women are just as likely to be independent with their own careers. As this VeryWellMind article details, women are equally likely to be unfaithful because of the opportunities at work.
14- Affairs don't always end in divorce
One of the interesting facts about cheating in relationships is that it isn't always the end of the world. Of course, it's devastating, but it is possible to recover.
15- No marriage is immune from infidelity
Psychologist and infidelity expert, Shirley P. Glass, sets things straight when considering the myths and facts about cheating in a marriage. As she explains, affairs can and do happen in happy marriages.
16- Forgiveness is possible
The definition of cheating in a relationship is often summarized as one word: betrayal. Societal pressure can be so intense about betrayal that certain people can't even consider forgiving. Although, sometimes, that's the braver thing to do simply because, again, humans make mistakes.
English psychotherapist, novelist, and broadcaster explains more about this in her video, including what both the betrayer and the betrayed can do to rebuild the relationship:
Related Reading: 

The Significance And Importance Of Forgiveness In A Marriage
17- Narcissists are more likely to cheat
When looking at myths and facts about cheating in a marriage, personality traits are important to consider. Narcissists generally feel no empathy and believe the world revolves around them. That's why they can look for thrills anywhere without considering the impact on others.
18- Open relationships can work for some couples
Myths and facts about cheating in a marriage depend on the definition of infidelity. There's nothing wrong with an open marriage assuming both partners agree on the approach.
19- Infidelity occurs across all cultures
If you're asking yourself, "How often does cheating happen and where" then have a look at this overview from The Richest magazine. They summarize data from hookup sites and the company Durex stating that infidelity occurs somewhere between 30% and 56%.
20- Partner stealing is a trend
Amazingly, this study shows that partner stealing is common in most of Europe as well as South America. This shows a combination of wanting something we can't have and going for the chase.
21- Chances of cheating increase when only one partner has a job
Vault's 2013 survey shows that 56% of people had an office romance. In a way, it's almost too easy. No one questions that business dinner. Moreover, a spouse never really knows what goes on at work.
22- Many cheaters don't leave clues
Less than half of people know about their partner's infidelity, according to Divorce Statistics. So, don't always assume you know things when reviewing the myths and facts about cheating in a marriage.
23- Withdrawal from infatuation
All those neurochemicals that get activated in our brains when we love or lust can be very addictive, as research shows. That's why facts about cheating in relationships should consider withdrawal symptoms. After a certain period with our partners, this can drive some people to seek out more infatuation.
24- Self-control network issues
Studies prove that the mind can self-regulate. For this to happen, there needs to be self-awareness and an appreciation for social expectations. Self-regulation is a trait and skill that needs to be cultivated. Without it, people can be driven to acts such as cheating.
Related Reading: 

How to Regulate Your Emotions From Destroying Your Marriage 
25- It's not about looking for a younger version
Cheating is a choice and it isn't because your partner has found a younger version of you. On the contrary, infidelity serves a personal need such as increasing self-esteem or alleviating discomfort and pain.
What drives cheating in marriage
Why people cheat tends to fall into two categories. Either their personality traits drive them to it, such as low self-esteem or narcissism. On the other hand, changes in circumstances, combined with opportunities, can also push someone over the edge.
As this article describes, how people define infidelity is subtly different. What's important is to focus on the positives and cultivate a partnership to avoid infidelity. You do this through intimacy, special date nights, and mature communication to resolve issues.
Conclusion
The myths and facts about cheating in a marriage can be complex because they depend on each individual's beliefs about loyalty. Either way, we are human and our minds crave the exciting and the lustful. The choice is then about whether you want to follow through on those fantasies.
Alternatively, build a deep connection with your partner based on compassion while you keep checking in with each other. As Oscar Wilde said, "Deceiving others. That is what the world calls romance". Instead, cultivate a long-lasting relationship through understanding and forgiveness.
Share this article on
Want to have a happier, healthier marriage?
If you feel disconnected or frustrated about the state of your marriage but want to avoid separation and/or divorce, the marriage.com course meant for married couples is an excellent resource to help you overcome the most challenging aspects of being married.
You May Also Like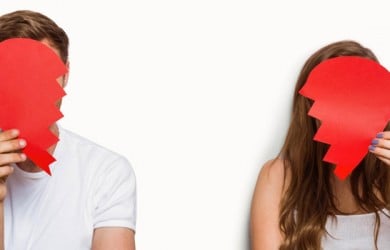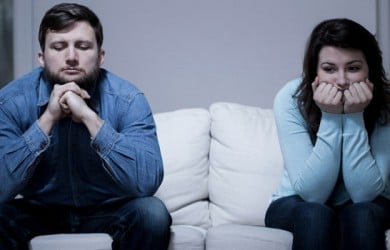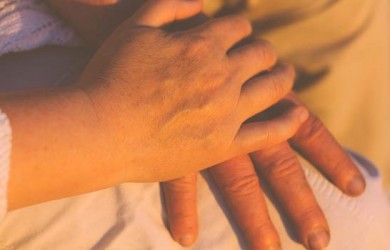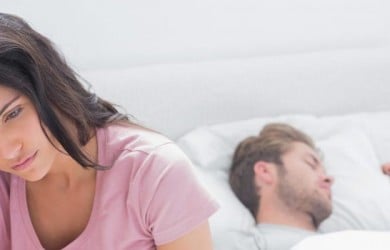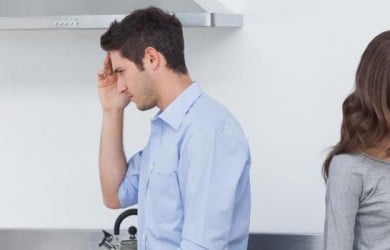 Popular Topics On Marriage Help