60 Incredible Engagement Gifts for Him
Engagement is a special occasion for most people out there. It is a joyous time filled with love and devotion. It also marks the time for the formal union of 2 people and their families.
During this particular time, one of the prime concerns of guests is to find the perfect gift for both the groom and bride. After all, it is not easy to find engagement gifts for him or her.
In the quest to find the best engagement gifts for the happy couple, people often get worried.
Finding proper engagement present for guys is a challenging task.
The situation for brides is not different either. They also worry about finding the right engagement gift for him.
But don't worry, we have got you covered. Here is a list of sixty engagement gifts that you can give to the groom.
Related Reading: 

Understanding Your Spouse's Love Language: Gift-Giving

20 engagement gifts for him
Shopping for an engagement gift is not a piece of cake. One needs to explore a lot to find a perfect gift for the couple, and yet some end up finding nothing good enough to celebrate the occasion.
But don't sweat, here is a list of near-perfect engagement gifts, that will help you in ways you can't imagine.
1. A flower vase
Every couple needs a beautiful flower vase, and it is one of the most traditional and simple engagement gifts of all time.
You cannot go wrong with a vase; after all, all the couples love them.
A vase increases the beauty of flowers, making it to the list of good engagement gifts.
2. Old whiskey glasses
Who doesn't love old charmed whiskey glasses? After all, there will be plenty of celebrations in honor of the couple.
So if you are wondering what to get for an engagement gift, you can choose whiskey glasses.
3. Wood wine rack
Wine is any day an ideal engagement present for him, but if you want to step up your game, you can gift a wood wine rack to the beautiful couple.
You can make it personalized by engraving the couple's initials, or you can fill it with their favorite wine bottles.
4. Sunglasses
Putting on a good pair of sunglasses instantly boosts confidence. You can choose an Aviator, or Wayfarer, or any other fashionable style. Just make sure it suits the would-be groom.
5. Entertainment beverage tub
An entertainment beverage tub will keep your beer, or any other beverage chilled, making it ideal for any home event. It is one of the safest men's engagement gifts.
Related Reading: 

Pick out the Best Engagement Gifts for Her!
6. Couple ring box
It is such a romantic gift for the couple who is about to start a new chapter of their life.
Make it customized, and you will be on their list of favorites.
7. Tie
He will need a tie to pair up with his suit, and you can certainly come to the rescue. Gift him a tie that compliments his engagement or wedding suit, and he will thank you a million times.
8. Portable bar set
A bar set that can travel with him wherever he goes. It sounds like one of the best engagement gift ideas for him, and why not?! Every best story starts with a glass of drink.
9. Bluetooth speaker
The life after your engagement or wedding is going to consist of a long list of parties. With an excellent Bluetooth speaker, you can get any party grooving.
You have to choose one with adjustable bass and treble features to set different moods.
10. Wall art
All kinds of wall arts make meaningful engagement gifts. You can gift a couple's portrait, or you can choose from various artistic paintings.
It will be one of the sentimental engagement gifts for the couple, and they will cherish it for life.
Related Reading: 

Best Engagement Gifts for Couples
11. Journal
Nothing is better than preserving memories, and what better way to do it than writing it all down in a journal?
A journal will make the perfect engagement gift for him. The couple will remember you for giving them one of the most unique gifts.
12. Photo album
Photo album makes a perfect engagement gift as the couple can for their wedding pictures, or they can use it to capture memories from holidays, festivals, etc.
The best part is that albums come in so many designs and sizes that you can choose them according to the couple.
13. Photo frame
A photo frame is an ideal engagement gift for the couple. They can put it anywhere according to home decor and voila!
Every time they lay their eyes on that frame, it will remind them of you.
14. Passport wallet
Looking for engagement gifts for him that can come in handy? Everyone loves a gift that can be useful, and if he likes personalized gifts, he will love his monogram or name on the passport wallet.
It will also be a great reminder for the honeymoon!
15. Custom coasters
Custom coasters make the best engagement gifts. Pair them with a set of coffee mugs or wine glasses. They both will make a great pair.
Related Reading: 

Practical Gift Ideas for Men
16. Headphone
If the groom loves music, he will love a good pair of headphones with a rocking bass and balanced treble. He will never forget this engagement gift.
17. Bedsheet set
Every couple loves to design their home, especially their bedroom. You can have it personalized by engraving their names on it or gift a design of their choice.
Handwoven pattern bedsheets make one of the essential personal engagement gifts.
18. Grilling set
A man who loves cooking knows his way around a griller. Gift him a remarkable grilling set and let him unleash his inner chef. You might get served a more interesting dinner now and then.
19. Watch box
A man who appreciates the luxury of a watch needs a watch box. He can easily organize his multiple watches instead of keeping them all over the place.
You will never have to worry about where his watch is.
20. Shaving kit
Any guy will drool over a luxurious shaving kit as it comes with an experience that only he can feel. It will help him prep, nourish and heal his skin.
On top of it, he will get a perfect shave every time.
Related Reading: 

Amazing Diy Gifts for Young Couples
20 personalized gifts for him
A personalized gift shows how much your partner means to you. It may not be as expensive, but it will always be close to their heart because it will have a personal touch.
Your partner will know that you have put up much thought before gifting this one and that will count.
So here are some personalized engagement gifts that you can give to your partner.
1. Travel flask set
A travel flask set can be a gift that your man will treasure for years to come if you can make it personalized. A flask gifted by a man's special girl is an extra special keepsake.
2. Reasons I love you stones
Wouldn't you love it if someone gifted you the reasons they love you engraved in stones? It will make a perfect sentimental engagement gift for him.
3. Pocket watch
Some people love old charming pocket watches. Antiques have a way to anyone's heart. Gift him a timepiece that will enhance his watch collection and also up his style game.
Pocket watches can go with a suit look or with jeans, either way, it will make him look dapper.
4. Wine box gift set
Wine box gift sets are said to be one of the most fantastic engagement gifts for him. They have been around for years, choose something great and get it personalized.
5. Travel bag set
No engagement gift is better than a travel bag set. Why not make the couple's life easier with an innovative travel bag set. It will help them with the struggle of overpacking.
Related Reading: 

Gift Ideas to Strengthen Your Relationship

 
6. Couple mason jars
You can use Mason jars for a lot of things. You can have a cocktail, beverage, store candy, or just put paper napkins inside them and take them anywhere.
Too good to be true for an engagement gift?
7. Cutlery set
Cutlery set may not fall under the category of engagement gifts for guys, but it certainly makes a good gift for the couple.
Just choose a beautiful one, and you are good to go to that engagement party.
8. Personalized ring
Engraving personal sentiments are the rage these days. This way, you will gift him something personal. A personalized ring from you will melt his heart.
9. Outdoor sports watch
If he loves sports watches, then it can be an excellent surprise for him. He might have it on his must-have list. Such watches are water, thermal, and shock-resistant.
Some of them also have barometric altimeters and global navigation systems. If he is a wanderer, he will love it.
10. Amazon echo
Is your guy a major tech freak? Well, Amazon Echo is a compact device and is smarter than your average Bluetooth speaker. It has a voice control option that makes it cooler.
Also, you can have fun with its voice assistance. It will answer questions, set your alarm clock, and whatnot.
Related Reading: 

Unique Gift Ideas for Her
11. Engraved tie clip
Engraved engagement gifts are unique. If you are looking for a traditional engagement gift or want him to wear your gift on the wedding day, a new tie clip is an excellent choice.
12. Docking station
The personalized docking station is perfect if you are still thinking, "what to get for an engagement gift for him?"
You can use it for work from home set up or use it to charge your phone or as a nightstand.
13. Airbnb gift card
This gift card can be one of the practical engagement gifts for him and you both. You can have a fun holiday escape, and he will love it.
Everyone deserves a break from regular life once in a while.
14. Mini projector
A mini projector can make every weekend fun. You can do movie night, or you can watch your engagement and wedding videos on it.
It will connect with your phone or laptop with a WiFi and USB cable and allow you to stream all the videos and movies.
15. Leather bracelet
It is one of the most accessible choices of engagement gifts for him from her. If your man is not someone who loves jewelry, then he will love a simple leather bracelet.
Related Reading: 

Great Gifts To Surprise Your Fiancée With
16. Skincare set
Even if your guy is rough around the edges and likes to stay raw, he will love a skincare set that will nourish his skin and make it clearer.
17. Personalized coffee mug
Put a silly picture of you two on a coffee mug along with a message and give it to him. Engagement gifts for guys don't have to be extravagant all the time. Simple things are romantic.
18. Fujifilm instax camera
A camera that delivers pictures instantly sounds like the best of all the engagement gifts for him.
Be it an anniversary or a special occasion, it will capture all the silly moments, and it's just utter romantic.
19. Led display clock
You know you have wasted enough time on engagement gift ideas for him. Is he a heavy sleeper and has trouble waking up on his own?
Well, a LED display cock can save you both the trouble. What is a better gift than time?
20. Personalized bookmark
Does your man like to read? Well, why are you wasting your time searching for a gift for your fiance after engagement?
Get a personalized bookmark, and it will remind him of you every time he reads a book.
Related Reading: Wedding Anniversary Gift Ideas for Wife

20 Romantic gifts for him
An engagement gift should in any case reek of romance. It shows how deeply you know and understand your partner. It can add a unique charm to your special day.
So, here are some romantic engagement ideas to help you.
1. Pet portrait
If your man loves nothing more than his pet, you don't have to look for an engagement gift for your fiance.
All you need to do is get him a pet portrait, and he will love you more than he already does.
2. Wine glass set
They are getting married, there will be plenty of celebratory drinks, and a party like that needs all the wine glasses. Well, get a hint and order a bottle of wine along with glasses.
3. Wallets
When it comes to men, a nice wallet always works. It is one of the most popular engagement gifts for men.
Wallets come in all sizes and colors, but perhaps the best thing about a wallet is that it is affordable yet classy.
4. Watch
These are also popular with most men, especially the ones who like collecting watches of different kinds.
Watches come in various price ranges; hence, you can always gift a watch as an engagement present to your male friend without exceeding your budget.
5. Suits
A groom might appreciate a suit more than most things because clothes can come in handy for formal dinners that they have to attend after their engagement.
Moreover, suits come in various sizes and colors; they are both affordable and useful.
Related Reading: 

Best Wedding Anniversary Gift Ideas
6. Cufflinks
Nothing speaks class as much as cufflinks do. They are a trendy gift for groomsmen, especially the first-class kind that often lasts a lifetime.
These also come in several designs and colors. Also, if your to-be-spouse is a sports enthusiast, a bat or ball-shaped cufflink would be the perfect engagement gift for him.
7. Perfumes
Fragrances have a way of impacting impressions like nothing else. Everyone appreciates a good perfume, whether it is presented to them by their spouse or friend.
You can select from a range of perfumes in the market and give them to men on their special day.
So the next time you are looking for engagement gifts for him from her, remember to put perfume on your list.
8. Pen and notepad
A combination of pen and notepad can be the classy engagement gift for him that you have been looking for all along. They can make a great engagement gift for men.
Giving the groom something symbolic like this would make them realize how considerate you are of their likes and dislikes.
9. Books
Contrary to popular belief, books are one of the most appreciated engagement presents for men. There are a lot of people who are fond of reading novels or other literary books.
You can get your male friend his favorite book, wrap it nicely and gift it to them on their special day.
10. A Netflix Subscription
Nowadays, it's all about Netflix and chill. What can be a better engagement gift for him than a Netflix subscription? It's such a romantic engagement gift that he will share it with you.
Related Reading: 

Most Precious Gifts for Your Fiancé
11. Indoor plants
Plants make one of the most personal engagement gifts for him. It says that you know him better than he knows.
He is a nature lover and loves to be surrounded by plants and greenery. It will bring a smile to his face.
Also Watch:

The video can help you choose the best houseplants that not only look beautiful but also purify the air indoors.
12. Shoes
Men love their footwear, and most of them love to have a collection. If you are looking for an engagement present for him. A pair or two of shoes will be a good idea.
13. Playstation
Nothing says I love you better than gifting a PlayStation to a guy who loves handling consoles. It's one of the most meaningful engagement gifts for him from you. Wrap it up or not. He will love it.
14. Telescope
You know he is a cosmic explorer and loves to stare at stars, then giving him a telescope for an engagement gift is the perfect decision. He can have a better view of the sky and the world.
15. Leather tech organizer
A leather tech organizer will protect his phone, cut the clutter of cords and manage tech accessories. It already tops the list of best engagement gifts of all time.
We all have been through the struggle of reorganizing our tech accessories, and this gift will resolve it for good.
Related Reading: 

Special Gifts to Make Your Better Half Happy
16. Beer glasses
Beer glasses are a classic yet fun engagement gift for him. A set of two or more, you can choose from different designs and shapes. It will keep your home bar a happy place to be.
17. Leather strap watch
Sure, we have all kinds of designs in the world for watches, but a leather strap watch is a timeless beauty.
If you want the best gift for your man, you must go with a classic leather strap watch.
18. Funky socks set
Some cool socks and a woman that he loves, what more can a man ask for? Instead of gifting the old boring designs choose cool and wacky design socks as an engagement gift for fiance.
19. Personalized scented candle
Candles are always an ideal engagement gift. There are so many scents from which you can choose to give a gift.
You can get them engraved with both of your initials or names, it will give it a personal touch.
20. A Bottle of whiskey or wine with box
A bottle of his favorite whiskey or wine will be a perfect gift for him. You can upgrade your engagement gift with fancy packing or a personalized note.
Related Reading: 

Gift Ideas to Bring the Spark in Your Relationship
Takeaway
Whether you are looking for a gift for your fiance after engagement or 'gifts for fiance male on engagement,' you have a myriad of options to choose from in the above list.
With this incredible list at your hand, you don't have to be worried about getting him an excellent engagement gift.
Even after the engagement, there will be many occasions when you want to give him something special. Save this list as it will be your savior. Cherish love and stay happy.
Share this article on
Want to have a happier, healthier marriage?
If you feel disconnected or frustrated about the state of your marriage but want to avoid separation and/or divorce, the marriage.com course meant for married couples is an excellent resource to help you overcome the most challenging aspects of being married.
You May Also Like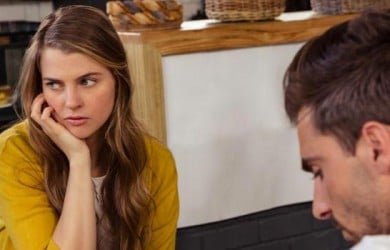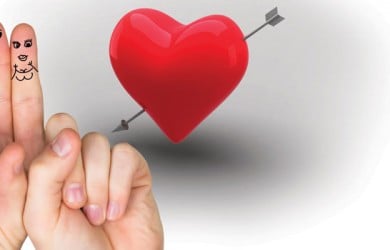 Popular Topics On Married Life