Emotional Communication Is Paramount to Successful Marriage
What if you wake up one day and find out that you can have access to concrete steps that can lead you to have better a relationship.
After spending plenty of time discovering the components that lead to successful and long-lasting relationships, an idea popped up that grabbed a lot of attention. This idea was based on the research that intentional and small moments have greater weight when compared with extravagant and isolated gestures when it comes down to building emotional longevity in your marriage.
However, keep in mind that focusing on these little things does not mean that you should not take your partner for a night out in the town or whisk them away to a honeymoon suite for a romantic weekend getaway. These big things are very important, however; this article is a reminder for you to appreciate the little things in life.
By simply paying attention to the emotional needs and requirements and communication with your partner, you can pave the way for a long-lasting and incredibly successful marriage that you had no idea even existed.
Emotional communication is the main ingredient for a successful relationship
Bid or emotional communications are the building blocks of your relationship. An example of such communication is a simple way of greeting your partner by saying "Hey, how are you doing?" and replying to this by with an "I'm doing well, how about you?"
These emotional communications can range from simple and basic attempts made to connect such as "Did you see that star?" and all the way down to some deeper thoughts and discussions where you become extremely vulnerable of your emotions such as "Am I a good wife or husband?"
These discussions are the building pieces of any relationship and your ability to acknowledge such issues and accept them depends on how well you are attuned to your partner. Accepting emotional communication can help in building a better connection with your partner and avoiding these communications can result in disconnection.
Many couples who drift apart blame it on communication issues
You can think of these emotional communications as withdrawals and payments made in your relationship's Emotional Bank Account. Many couples who drift apart as time passes blame it on communication issues but these issues are not deep-rooted or very complex; instead, they are missed accessibility or interest to each other's emotional communications.
Many wives complain about how it is very frustrating for them to come home and find their husbands finding comfort in watching Netflix instead of wanting to talk to them. Many women claim that as soon as they enter the home, they are not greeted properly; this greeting issue is something that men don't even pay heed to since it is so small; however, many women find it significant.
These moments of communication issues make women feel hurtful, and the resentment that they build from that point only on the basis of not being acknowledged can lead them to pull away from the relationship. They start to create a script in their head about men not caring, and soon they start to feel very small in their bond. All these things take place because of the missed emotional communications.
What you can do
Since this emotional detachment can have a lasting effect on your relationship, it is important that you acknowledge these issues earlier into your relationship. Once men realize how significant their ability to tune into these conversations is and how important their response is for women, all problems in your relationship can get solved.
Small gestures such as telling your significant other how nice it is to see them after a long day at work can brighten up their day and help you both in spending more quality time together.
Don't force yourself to agree with everything your significant other asks
The key to having a resilient and successful communication simply lies in your ability to respond to the differences between you and also depends on your mutual ability to acknowledge these differences. This in no way means that you force yourself to agree with everything your significant other asks simply on the grounds of returning or fulfilling their needs.
It is in fact about acknowledging the emotional communication and responding to this with respect, and you can do this even during a strong argument. These emotional communications are what helps you in building the foundation of your relationship and help in strengthening your marriage one step at a time. It is crucial for men to understand that women do not desire money and lavish life, simple life with an emotional connection is what they crave deep down.
Final thoughts
By simply putting one foot in front of the other and taking small steps towards emotional communication, you can create interactions with your partner that can lead to a marriage that is shaped by love, affirmation and lots of respect.
Share this article on
Want to have a happier, healthier marriage?
If you feel disconnected or frustrated about the state of your marriage but want to avoid separation and/or divorce, the marriage.com course meant for married couples is an excellent resource to help you overcome the most challenging aspects of being married.
Learn More On This Topic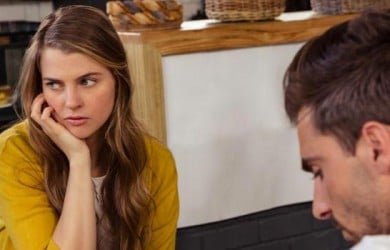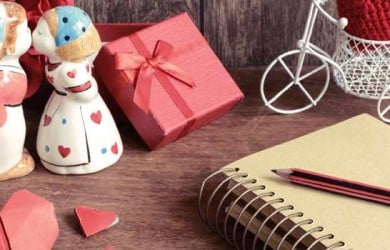 You May Also Like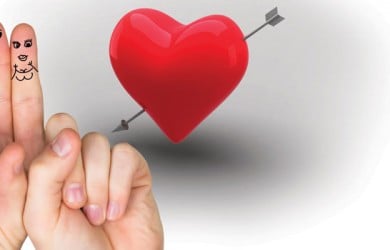 Popular Topics On Married Life