5 Signs of a Dark Empath
Psychopathy, Machiavellianism, and Narcissism all comprise dark personality traits that together reference as the "dark triad." More recent literature indicates that sadism be included, culminating in the "dark tetrad." One might presume that individuals with these traits would be absent of empathy, but it's not as cut and dry as that.
The "dark empath" finds the trait serves them well in conjunction with these other characteristics. While most often associated with the altruistic, the dark triad thought process finds the "tool" one that works well for assessing a situation and ultimately having the capacity to take advantage of those in its path.
These personality types deem dangerous because of their ability to pull others in close, which allows a greater capacity to harm at that point. The closer you get, the more you know, and the more capable you are of hurting that person. Let's learn details about the "Dark Sides of Empathy" with Fritz Breithaupt's book.
What is a dark empath?
In defining a dark empath, the word empathy can seem out of place because the individual with this personality has a goal of "emotional detriment." Authentic empathy needs a "prosocial and intrinsic emotional element," per clinical psychologist Ramani Durvasula, Ph.D.
That would mean you need to help a person experiencing any anguish or when an individual is elated; your goal is to support what's happening in their life.
The empathy that goes into the dark follows the "cognitive" path. That is essentially understanding the other person's feelings and emotions but not developing a connection with those emotions in the same context that a genuine empath would.
When the dark empath personality sets its sights on someone, there is an intense focus on learning about the person, collecting information, and understanding the individual so the toxic empath can use it for their benefit.
More than anything, it's the goal of this individual to take the things they learn and exploit their victim or manipulate them, intensifying any weaknesses the person might display while further exposing their grandiosity or what they believe to be superiority.
Which personality types comprise the dark empath?
The suggestion is that the dark empath is among the most dangerous personality types. These comprise a subset of personality types, including the psychopath, narcissist, and Machiavellianism, encompassing what culminates into a "Dark Triad."
The Dark Triad personality type has a wealth of dark traits with less empathy, while the authentic empath follows the opposite spectrum. A dark empathy will display similar characteristics of darkness and empathy.
The average person has minimal dark traits with a fair degree of empathy.
Should we consider the dark empath dangerous?
In short, yes. As a dark empath, there is a combination of empathy with darkness. With empathy, everyone falls into one of three characteristics:
Affective:

Feeling another person's feelings and emotions like these were your own

Cognitive:

Having an understanding of another person's feelings and emotions

Compassion:

A blend of affective and cognitive
Look at the true meaning of empathy and compassion with this video.
When dark traits are associated with empathy like those that come with the "dark triad," you are perceived as a dark empath. These individuals are dangerous because they use empathy to get close and take advantage of the person. The traits associated with the "dark triad" include
The narcissist:

Lack of concern for the needs of others but an extreme sense of superiority and entitlement

The psychopath:

A manipulator who lacks remorse or guilt

Machiavellianism:

A person with a strong desire for power and the will to do whatever is necessary to attain it
Attached you'll find the "dark triad" personality test from Open Psychometrics to learn if you have these personality characteristics.
The suggestion is that the dark empath is the ultimate pillar of evil because they have the empathetic trait and use it to benefit their gain and take pleasure in others' pain, but that requires a level of understanding and that in and of itself is dangerous.
Related Reading: 

15 Signs You're in a Relationship With an Empath
5 warning signs of a dark empath in a relationship
Considering a dark empath in relationships can be frightening since this character thrives on manipulation. Because the individuals hide behind an empathetic exterior, they're difficult to recognize.
The dark empath characteristics blend into the rest of society with little difficulty. Most people don't see the manipulation or recognize their true agenda, given their charm. What are some signs of a dark empath? Check a few of these out.
1. Dark empath traits dictate they will use your words against you
The dark empath personality type is a brilliant, articulate, and exceptionally observant individual. The dark empath will have you feeling more understood than anyone before them.
While they develop a distinct understanding of where you're coming from and how you "tick," they genuinely don't care how you feel or what you're saying.
The desire is to gather the knowledge to benefit from it or use it to their advantage. If they can exploit or manipulate, they will have achieved their goal.
Empath dangers will drag you into a "web" of listening and understanding, leaving you in a pile of broken pieces with a sense of inadequacy. The objective is that you come to depend on the depraved dark empath more, while at the same time, the struggles you're experiencing are only increasing.
2. The dark empath will consume your energy
The dark empath strives to consume their mate's energy. You will notice the dark empath symptoms comparable to those of a narcissist in a few ways, one of which will be that the individual will carry you to the height of ecstasy and joy only to bring you to the point of devastation.
You will feel as though you have aligned with someone, a partner who thoroughly identifies with you. Still, it suddenly dawns on you that this person was only focusing their attention on learning what they could to take advantage of you and create self-doubt and devalue you.
3. The insecure and sensitive are primary victims of the dark empath
Among the most prominent signs of a dark empath is their innate ability to exploit those who exhibit trust and sensitivity.
When pondering what an empath disorder is, the darker side of that trait is someone who wallows in the suffering of others instead of their joy and wallows in seeing their mates become powerless or "stranded in their life." They thrive off of the insecure.
The dark empath will intently pay attention, focusing on every word, but it needs the information, and you need to benefit them. If another person comes along with more tremendous advantages, they'll either turncoat or will likely begin to deflate you to bring greater superiority to themselves.
Related Reading: 

Insecure Attachment Style: Types, Causes & Ways to Overcome
4. Dark empaths find themselves "infallible"
When you consider the dark empath meaning, it will make sense that these individuals have the idea that they are never wrong or at least are not accepting of that concept.
Empaths do genuinely tend to grasp the thoughts and feelings of those they meet with a greater capacity than the average person.
That doesn't make them without fault, however. When people take the trait to the darker side, mistakes of the idea of being incorrect are not recognized.
Somehow they find a way to make you see the incident as your fault, hold you accountable, and you will likely see repercussions. Planting self-doubt is a "talent" they use often.
5. There will never be an apology or regret
Among the dark empath signs to be mindful of is the person's lack of sorrow for any pain or exploitation. This plays into the concept of not being wrong; they see no reason to apologize.
The individual feels justified for any sort of manipulation or behavior. Their idea is that any weaknesses or problems other people face are their own and will exploit them like the predators they are.
Final thoughts
It's difficult to recognize a dark empath from the surface. These individuals are disguised as authentic empaths with an eternal charm and the ability to captivate the people they choose to bring into their world, only to manipulate, exploit and overall bring harm.
The only way to see through a person of this "caliber" is to tap into the inner strength that is the only kryptonite for these villains. When you carry a sense of your own purpose and generate an air of personal power, the darkness loses some of its superiority.
Share this article on
Want to have a happier, healthier marriage?
If you feel disconnected or frustrated about the state of your marriage but want to avoid separation and/or divorce, the marriage.com course meant for married couples is an excellent resource to help you overcome the most challenging aspects of being married.
More On This Topic
You May Also Like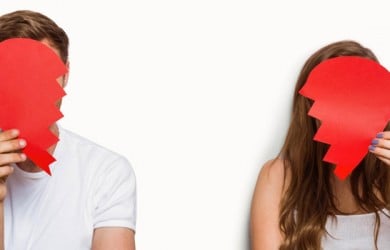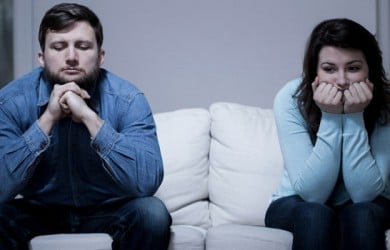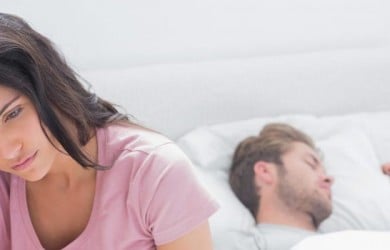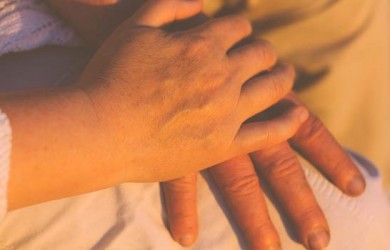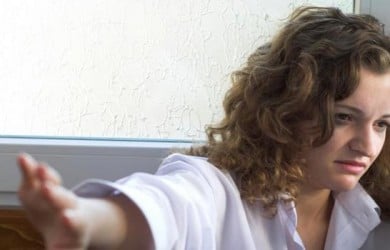 Popular Topics On Marriage Help