Coping With Divorce – How to Deal With It?
Coping with divorce can undoubtedly be one of the toughest moments of anyone's life. The reason for splitting does not matter, but this divorce or breakup can turn your whole life upside down.
Even if the relationship you are in is not at all good, a breakup or divorce can greatly hurt you. This means coping with divorce when you don't want it. A divorce can disturb your entire routine and make your future quite uncertain. Women coping with divorce must be physically and mentally strong to be able to face the challenges their future life has in store for them.
The pain one experiences with divorce mean coping up with a lot of stress, and this can take a long time to recover. The pain can double for women coping with divorce while pregnant. For them, they have to suffer double emotional setbacks.
One is the loss of their relationship, the other worry to experience their entire pregnancy and post-birth period all alone.

How to overcome the grief when you are divorced?
Coping with divorce involves grief and despair, and it can be extremely hard to get out of this trauma. If you want to find out how to cope with divorce so that life gets a bit easier for you to deal with, here's what you must know.
The first thing which you should do when coping with divorce is to give yourself a break from the entire incident of divorce. Shut down the divorce topic, and do not discuss it again and again. This is because the more you will discuss, the more it will be hard coping with divorce. It will be impossible to get out of the dilemma.
The next thing which you should do is to meet your friends and family. This will distract you, and you will feel better.
Isolating is not the solution to deal with this huge problem.
You can also join a few support groups where you will meet people dealing with similar situations. Joining support groups will also help you in coping with divorce depression.
One other thing which you can do when coping with divorce is to understand and realize that it is quite alright if you are angry, exhausted, irritated, sad, and confused. You must understand that the situation which you have gone through is a great emotional setback which will change your entire life.
You have to accept this change and learn how to deal with it.
Coping with divorce requires bravery
Remember that life is too long to spend it alone and also keep in mind that not everyone is bad. This world still has many good people and that you can always rely on them for help coping with divorce. That can be anyone, a friend, a relative, neighbor, or colleague.
Confide your feelings with them, take out your anger and frustration, and that will make healing quick.
Do not think about everyone as your enemy. Listen to the advice of your friends and family as they are all aware of the fact that it is not easy to tackle coping with divorce stress.
Mental stress is quite common when coping with divorce. But the best way to deal with it is to try overcoming your emotions, talking to your friends and moving on with your past life and focus on the future.
You still have a huge future, especially if you have small kids. You need to think about your kids, their future, and that you have lots left to do. Muster up your courage so that it is easy to move on.
Reading coping with divorce books is also one more option to move on. This can help you greatly in realizing that life still has a lot of good in store for you. These books will give you a lot of options and help you in making the biggest decisions in your life.
Also watch: 7 Most Common Reasons for Divorce
Conclusion
Coping with divorce can seem easier if you make a good and healthy routine for yourself. For instance, eating healthy, good sleeping routine, exploring new interests, and forbidding the use of alcohol.
The use of alcohol may give you temporary relief, but it is quite destructive in the long run.
Apart from all this, coping with divorce can be made much easier if you take professional help. Many people suffer a lot due to divorce; many go through abusive relations and what not. This can greatly destroy their mental and physical health.
Getting help from professionals does not at all mean that you are weak. It is just this treatment which will make you feel lots better and help you to combat this situation in an easier way.
Your treatment plan must also include self-help tips.
It does not matter if you are getting professional help; these self-help tips should definitely be a great part of your plan because they will help in preventing the depression from returning back.
Share this article on
Want to have a happier, healthier marriage?
If you feel disconnected or frustrated about the state of your marriage but want to avoid separation and/or divorce, the marriage.com course meant for married couples is an excellent resource to help you overcome the most challenging aspects of being married.
More On This Topic
You May Also Like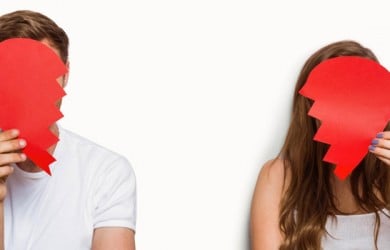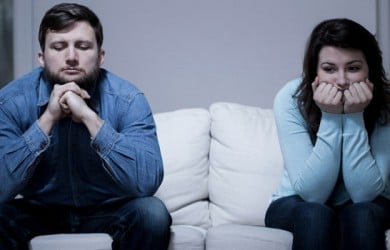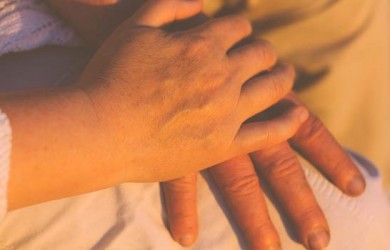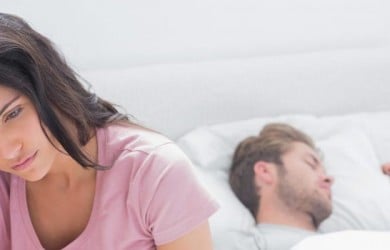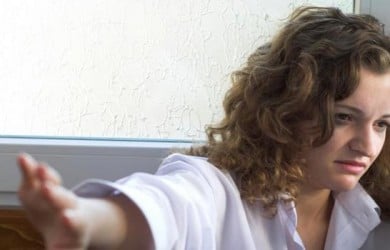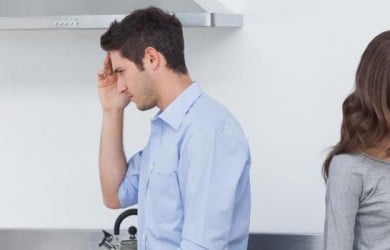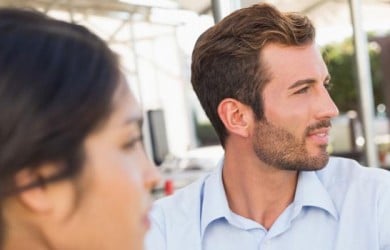 Popular Topics On Marriage Help