Marriage Counseling Techniques for a Healthier Relationship

Many couples benefit from going to a marriage counselor. This experience teaches them to communicate, identify problem areas, and show empathy. For those who would prefer not to air their private business in front of a counselor, there are plenty of marriage counseling techniques you can do to create a healthier relationship.

Is my relationship doomed? This is what many married couples are asking themselves when they just can't seem to communicate. Building your relationship skills plays a key role in every marriage counseling technique.

If you want to learn how to argue fairly, share your feelings with your spouse, or communicate your needs, these marriage counseling techniques are a step in the right direction.
1. Solidify strengths with positive psychology
Couples can get caught up with stress, work, anxiety, and technology. Some may even have trouble identifying positive or happy moments in their marriage because of these factors.
Positive psychology is a method design to emphasize your positive emotions and live in the moment. Journaling and recording happy experiences are a large part of this method.
Writing down experiences and identifying what made them positive or happy will help you identify your positive marriage moments as they happen. This also gives insight into the thoughts, actions, and activities that truly make you happy.
2. Insight therapy
One marriage counseling method a counselor may use is insight oriented therapy. This technique is designed to change the way couples view their relationship and to view each other in an objective light.
After enough time has passed, a counselor will be able to see the motivation behind your thoughts and actions. Often times your behavior can be linked to unresolved conflict and personal beliefs.
Knowing why you act a certain way in your relationship will help both you and your partner understand the reasons behind your reactions and behavior toward one another.
3. Exploring the "Gottman Method"
The Gottman Method of couples therapy focuses on four factors of a marriage that often lead to divorce: stonewalling or shutting one another out, contempt, criticism, and defensiveness.
This marriage counseling technique focuses on nurturing the bonding process. Couples are encouraged to build love maps to understand one another better, as well as to regularly express admiration and fondness for one another.
Couples also practice visual and physical methods of attachment, such as turning toward one another during a conversation and creating shared meaning in their lives.
When done correctly, these methods should draw couples closer together, help them to build friendships, build a shared life together, and address conflict in a productive way.
4. Imago relationship therapy
This method encourages married partners to explore unconscious components of their thought process to help relate to one another. The belief is that there is a strong link between experiences from childhood and how people conduct themselves in adult relationships.
Conflict examination plays a large role in this marriage counseling technique.
Imago Relationship Therapy goes to the root of conflict and negative emotions linked to childhood to find out why you and your spouse are having trouble communicating.
Couples will learn that conflict is not the end of happiness or a reason for resentment in the marriage, but rather it is a normal part of any relationship.
5. Activities and worksheets
If you are looking to do marriage counseling techniques at home there are plenty of couples therapy worksheets and activities available to help improve your relationship. Counselors suggest doing something together regularly, such as a hobby or date night, to help facilitate bonding and communication.
The Positive Psychology Program suggests starting your bonding activity by sharing an "icebreaker" fact about yourself, such as your favorite color or food, with your spouse. Next, share one truth about yourself and go back and forth asking and answering questions. These simple games will help you bond, share, and get to know one another better.
Goals of marriage counseling techniques
When it comes to having a happy, healthy marriage, there is always room for improvement. The goals of marriage counseling techniques are to draw you and your partner closer together and to learn how to communicate effectively. When you are practicing marriage counseling techniques, keep these ideas in mind:
1. Identify problems
One of the biggest goals of marriage counseling techniques is to help you and your spouse identify problems in the relationship. Do you have trouble consulting your spouse before making big decisions? Do you spend enough time together? These are potential problems that could harm your marriage.
2. Focus on the love
When problems get big it can crowd out all of the good that you once saw in your relationship. Practicing these techniques for a healthier marriage lets both of you focus on each other's positive qualities.
3. Improve communication skills
Do you communicate regularly? Do you listen effectively? Communication is key to a happy, healthy relationship. One big goal of marriage counseling techniques is to decrease emotional avoidance and to bring couples closer together.
Talk about the funny things that happen throughout your day, discuss dreams, future plans, and relationship concerns. Whatever the topic, just make sure you are talking with your spouse (not AT them) on a regular basis.
4. Identify triggers and problem solve
You know exactly what sets your partner off. Sometimes all it takes it a certain look or phrase to send your partner into a spin. Putting these marriage counseling techniques into practice will help you understand what triggers you and your spouse and to learn how to problem-solve effectively and respectfully.
5. Set goals
Every relationship should have goals, whether you've been married for 10 months or 10 years. From starting a family or buying a house to learning how to communicate clearly or having a regular date night, every couple should set goals both big and small.
Knowing how to manage conflict and open the lines of communication are essential for both husbands and wives. Follow these marriage counseling techniques to have a happier, healthier relationship.
Share this article on
Want to have a happier, healthier marriage?
If you feel disconnected or frustrated about the state of your marriage but want to avoid separation and/or divorce, the marriage.com course meant for married couples is an excellent resource to help you overcome the most challenging aspects of being married.
Learn More On This Topic
You May Also Like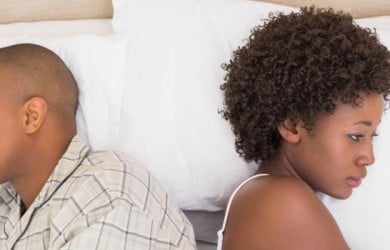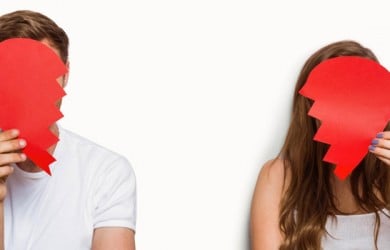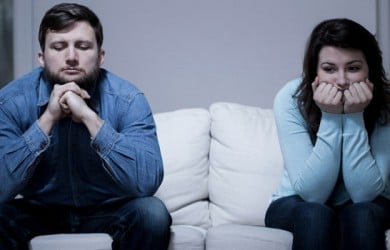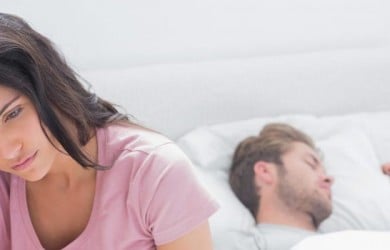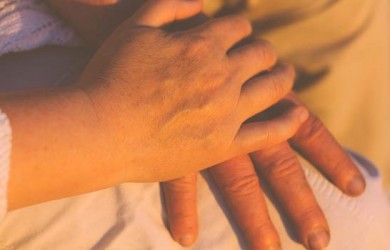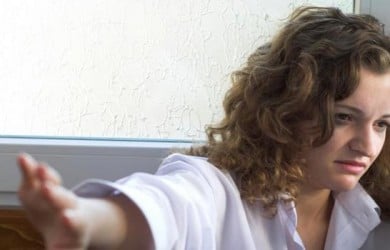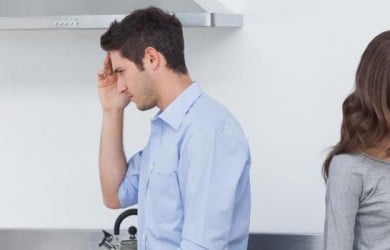 Popular Topics On Marriage Help