7 Ways Music Therapy Can Improve Your Relationship
Every relationship faces ups and downs due to internal and external factors. If these problems are not handled amicably, it can affect the relationship dynamics. One of the valuable tools that has been proven to improve relationships is music therapy.
In this article, you will learn that myths like having musical experience or skills for music therapy are not true. Read this piece to learn more about music is therapy and the benefits that come with it for relationships.
What does music therapy mean?
Music therapy is a therapeutic approach that uses music to help individuals improve their mental, emotional, and physical health and overall well-being. It is important to mention that this goal-oriented intervention may involve features like dancing, singing, writing songs, discussing music, etc.
Music therapy can be advantageous for people with anxiety and depression, as it can help to improve the quality of life. Anyone can enjoy the benefits of music therapy, even though they don't have any background or experience in music, thereby answering the question why music is therapy.
This study by Ashwani Kumar Goyal and Geeta Yadav titled Music Therapy provides an in-depth inquiry into music therapy being a therapeutic tool for health, physical and mental growth.
Who benefits from music therapy for romantic relationships?
Anyone would naturally recommend counseling therapy for couples having problems in their relationships. However, it would interest you to know that music can be effective in helping couples in their romantic relationships.
Regarding how music is therapy, it can help couples with communication problems. It also assists couples finding it hard to undergo seamless conflict resolution. Overall, it can be an effective tool for couples at different stages of their relationships.
How does music therapy help romantic relationships?
When it comes to the question how music is therapy, it can be beneficial to romantic relationships in many ways. Here are some of the positive effects of music therapy for romantic relationships
Couples looking to rekindle the spark in their relationship can leverage music therapy to get results. They can dance or sing to the same song, analyse their favorite songs, etc.
Helpful for long-distance relationships
Another way on how music is therapy is when it helps couples to bridge the gap in their long-distance relationship. They can bond over songs and share playlists.
Watch this video on how to maintain long distance relationships:
If couples are in therapy, music therapy can be incorporated into their schedule. They can use music therapy to communicate effectively, express themselves emotionally, and even resolve conflicts peacefully, thereby answering the question how music is therapy?
7 benefits of music therapy for romantic relationships
Music therapy is a proven tool that can help people achieve mental and emotional stability alongside improving their overall quality of life. Here are some of the music therapy benefits for romantic relationships
1. Improved emotional connection
One of the interesting benefits of how music is therapy is it helps to enhance the emotional connection between couples.
Under the supervision of music therapists, this form of therapy can be a great chance for partners to enjoy shared experiences. Some songs can inspire powerful and soothing emotions, allowing partners to connect deeply.
2. Mood betterment
When it comes to music therapy mental health it can benefit an individual in improving their health. Music has the remarkable effect of elevating mood and making the atmosphere positive.
Couples in relationships can use music to set the tone for memorable moments that can lead to overall relationship satisfaction.
3. Conflict resolution
With the close supervision of a music psychotherapist, music can be effective in helping couples resolve conflicts amicably. During conflicts, music can calm the tension in the atmosphere and create a conducive space for couples to discuss their issues and find a lasting solution.
4. Improved communication
When words are difficult to use in describing your emotions or feelings, the effectiveness of music therapy can provide a way out. Couples can use music to communicate with each other even without the need for verbal communication.
5. Enhanced intimacy
One of the benefits of psychological music therapy is how it helps improve intimacy among couples. For instance, slow romantic music can improve physical intimacy and make couples enjoy the mood that the sound provides. This can help strengthen the physical connection between spouses.
6. Explore shared memories
Memories are powerful because they have strong emotions that can influence our decisions, thoughts, and well-being.
Couples need to look back on these memories because they explore the experiences that have shaped their individuality and the relationship over time. While couples explore memories, they can create new ones to strengthen their bond.
7. Participate in fun activities
When it comes to how music is therapy, anyone can participate, even without having a music-related skill. Couples can engage in musical activities that allow them to create memories that they will cherish.
What are the different types of music therapy for relationships?
When it comes to the question how does music therapy work, it is important to mention that music therapy has different expressions that can be useful for romantic relationships.
Here are some of the types of music therapy for relationships
Receptive music therapy

involves couples listening actively or passively to music. This helps to reduce stress and create a calm atmosphere.

In Dance and movement therapy,

Couples can participate in dancing to promote physical closeness and improve emotional connection.

Guided imagery with music

involves listening to music under the guidance of a therapist, and it helps with thoughts and emotion exploration. This therapy also helps couples to understand more about their relationship dynamics and individual experiences.
In this study by Kristi Stedje and other authors, you will learn how home-based music therapy interventions work for couples with Dementia.
How to find a music therapist for romantic relationships
Getting the right music therapist to strengthen your romantic relationship is important, and it starts with understanding the basics of music therapy. Get acquainted with how music therapy benefits romantic relationships.
Consider requesting recommendations from trusted individuals like your primary healthcare provider, counselors, or therapists.
It is important to check certifications and accreditations to ensure the therapist meets the acceptable professional standards. You can also explore online directories to find music therapists in your locations. These directories could contain their contact information and all you need to know about them.
Commonly asked questions
Music therapy can be a powerful tool for improving relationships by enhancing communication, fostering emotional connections, and promoting overall well-being. Here are FAQs to further expand this theory:
How many music therapy sessions do you need?
The number of music therapy sessions differs from individual to individual, depending on their personal goals and the severity of their concerns. Also, if you have a fast response rate, you might not need many music is therapy sessions.
Is music therapy cost covered by insurance?
Insurance can cover music therapy depending on factors like medical necessity, insurance coverage, diagnosis and treatment plan, provider qualifications, and others. Therefore, check in with your insurance provider to see if your insurance plan covers music therapy.
What if I am not a musician can I go for music therapy?
Anyone can go for music therapy irrespective of their musical expertise, knowledge, and experience. The goal of music therapy is to use different forms of music to improve the quality of life.
Can music therapy help with any specific relationship issue?
Music therapy is a valuable tool that can address various relationship issues like communication problems, conflict resolution, anxiety and stress management, intimacy improvement, etc. This also helps to answer the question what is music therapy.
Where can I get more information on music therapy for relationships?
There are a truckload of resources that can provide ample information on music therapy for relationships. These resources include Music Therapy Journals, Online Articles and Blogs, Local Music Therapy Organizations, Therapist Directories, etc.
Takeaway
Having read this article on music is therapy, you now understand that music is a powerful tool that can be used to strengthen and maintain a relationship, making it healthy and successful in the long run.
You can consult your relationship counselor or a qualified music therapist to evaluate your specific needs and develop a custom-made plan for you and your partner.
To understand more about the connection between Music Therapy and Relationship, read this book by Mercedes Pavlicevic titled Music Therapy in Context.
Share this article on
Want to have a happier, healthier marriage?
If you feel disconnected or frustrated about the state of your marriage but want to avoid separation and/or divorce, the marriage.com course meant for married couples is an excellent resource to help you overcome the most challenging aspects of being married.
You May Also Like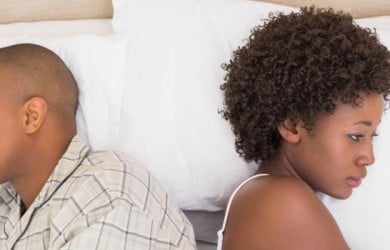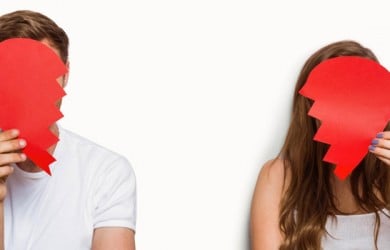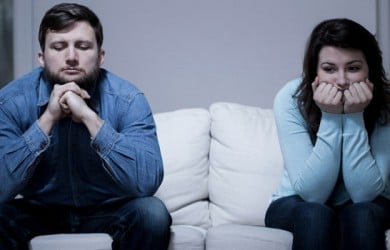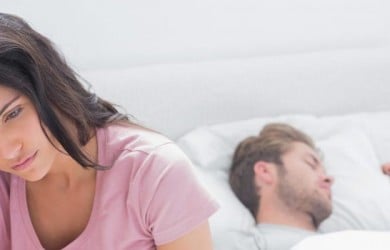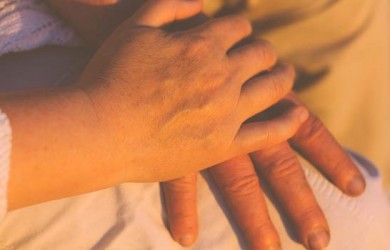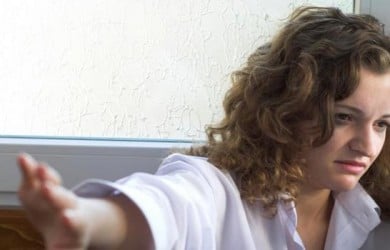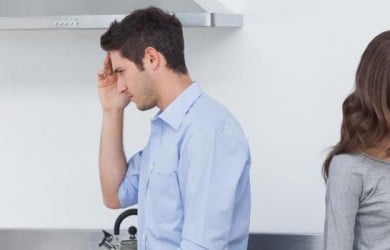 Popular Topics On Marriage Help