Indirect Communication and How It Affects Relationships
We communicate every day, in fact, human communication has evolved so much that it has already become overwhelming in many ways.
It's true that communication has become easier but have you heard about indirect communication and how it can affect relationships? We're not talking about communicating with the use of gadgets and apps here, we are talking about how people can try to convey a message through actions rather than talking directly.
What is indirect communication?
What is indirect communication? What role does it play in our lives and relationships?
Indirect communication is a way of communicating wherein a person chooses to act out what they really mean instead of saying it directly.
With the use of tone of voice tone, gestures, and facial reactions – a person can say something and mean entirely different. Why do people opt to convey their message through indirect communication when it is definitely easier to just say up front?
The reason for this is because these people don't want to be directly rejected, want to avoid arguments, be in the "safe" side, and to ultimately save face. Unless you are used to this type of communication style, indirect communication is hard to understand let alone base your decisions with these hints.
Indirect communication will play a huge part not just to the people you talk to but will greatly affect your relationships may it be with your work, friends, family, and partner.
Direct vs indirect communication
Now that we are familiar with indirect communication definition, we'll now see the difference between direct and indirect communication and how it can affect relationships, may it be professional, family, and marriage.
Direct communication is when you are not afraid of saying what you want to say.
It's not being tactless; instead, it's when they value honesty over sugarcoating their real feelings. May it be from work relationships or in their family and spouses, these people know what to say and when to say it – giving both parties the opportunity to settle their differences and be better. Direct vs indirect communication both have their own pros and cons depending on the given situation.
Indirect communication is the opposite of direct communication.
Here, the person would rather save the relationship rather than be faced with arguments and misunderstandings. They may or may not know it but the way they speak and act is totally different. This may look like a peaceful way of dealing with other people but there is no problem being addressed here.
What your issue is today will still be there as long as you are not brave enough to talk directly to the person but how do you do it without sounding aggressive?
Indirect communication in relationships
Relationships won't last without communication that's why the way you communicate with your spouse or partner will also mirror your relationship. In communication, even without saying anything, we can already communicate and say a lot just with the use of our posture, facial expression, and tone of voice and even how we walk away can already say a lot about what we feel and this is how indirect communication in relationships work.
Unlike professional relationships, we have a longer bond with our partners and spouses that's why it's very important to know how indirect communication can affect your relationship.
Indirect communication examples
You may not be aware of it but indirect communication examples in relationships are more common than you think. Examples of these indirect communications in relationships include:
Saying the magic words "I love you" is always special so when your partner or spouse says this in a very flat tone, what would you feel? What this person says is

definitely not the same

as to what his body and actions show.

When a woman asks if the dress she's wearing looks good on her or if she looks stunning, then her partner might say "yes" but what if he's not looking directly to the woman's eyes? The sincerity isn't there.

When a couple has a misunderstanding and they would talk to each other so that they can fix it, it's not just a verbal agreement that's needed. You should see how your partner reacts with what they are saying.
It's understandable to want to stay in a safe zone when you're in any type of relationship. It's a bit scary to just tell what you feel upfront especially when you fear that the other person won't be able to take it in a good way but as they say, we may not speak what we really want to say but our actions will give us away and that's the truth.
How to say it directly – better relationship communication
If you want to make changes and start ditching indirect communication practices, you may want to first understand how positive confirmation works. Yes, this term is possible and you can say what you want to say without offending someone.
Always start with feedback that is positive. Make sure that your spouse or partner understands that you value what you have and because this relationship is important, you want to address any issue you have.

Listen. After you have said your part, allow your partner to say something too. Remember that communication is a two-way practice.

Also understand the situation and be willing to compromise. You have to work it out. Don't let pride or anger cloud your judgment.

Explain why you are hesitant to open up the first time. Explain that you are worried about your partner's reaction or you're unsure of what will happen next if you are to explain what you feel.

Try and be transparent after you've talked to your spouse or partner. Indirect communication can be a habit, so like any other habit, you can still break it and instead choose a better way to really tell what you are feeling.
Indirect communication may come from the fear of rejection, argument or the uncertainty of how the other person should take it. While direct communication is good, it can be better if empathy and sensitivity is also a part of your communication skills. Being able to directly tell someone what you really feel in a way that isn't offensive or abrupt is indeed a better way to communicate.
Share this article on
Want to have a happier, healthier marriage?
If you feel disconnected or frustrated about the state of your marriage but want to avoid separation and/or divorce, the marriage.com course meant for married couples is an excellent resource to help you overcome the most challenging aspects of being married.
More On This Topic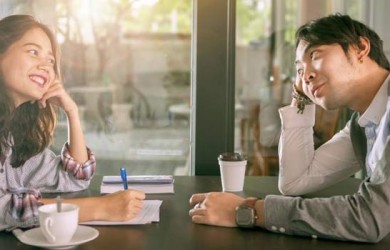 You May Also Like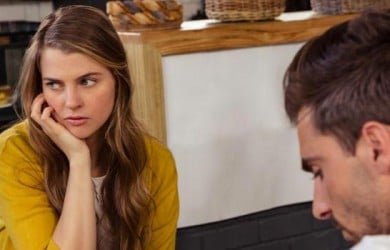 Popular Topics On Married Life