How to Cope if Your Spouse Stonewalls You
First, let's define stonewalling in a relationship.
What is stonewalling, and why does it become a reason for some marriages to fail? Stonewalling happens when one partner absolutely refuses to consider the opinion of the other.
It is a failure in communication and can be hurtful, frustrating, and eventually creates a rift between couples.
When one partner refuses to consider the point of view of their spouse, then the marriage becomes problematic. The partner on the receiving end of the emotional stonewalling suffers from isolation and distrust.
But why do some partners opt to do stonewalling in marriage?
Lack of trust
When a partner decides to shut down, and you are on the receiving end of stonewalling in a relationship, it is a sign that your partner doesn't trust your judgment.
They are either trying to avoid a fight, or they believe nothing constructive will come out of your end by discussing the issue further.
Either way, they feel that your reaction, opinion, and point of view is a waste of time, and they would rather not deal with it.
Consider it carefully. They may have a point.
Some people, regardless of gender, have serious anger management issues. If you do, then chances are, they are doing it to prevent more significant problems from happening.
If you are not the type who throws tantrums or dishes at your spouse over little things, then they don't trust you in other ways.
They feel your opinion is irrelevant
A married couple shares their life together, but that doesn't mean that they have to do everything together.
A healthy relationship has space. Some partners could resort to stonewalling abuse if they feel that their spouse is overstepping their boundaries.
They could also use it as an excuse to extend the boundaries and establish control over you and your relationship.
Stonewalling emotional abuse is a toxic method a partner can use to control their partner.
Carefully judge which is which. Are they stonewalling in a relationship because they feel you meddle too much in their affairs? Is your partner open when discussing other issues with you?
Controlling partners implement more than one form of control and not just silent treatment.
It's not stonewalling
It's also possible that you are overreacting. They just don't want to discuss the issue anymore and want to step off. You are pressing the matter too forcefully, and your partner is trying to avoid a big fight by ignoring you.
Step back, cool down, and see if you can reopen the topic at a later time.
If it is a matter of importance, then make sure to let your partner know that you wish to discuss the subject again and are happy to leave them alone and gather their thoughts.
How to communicate with someone who shuts down
If you have eliminated other possibilities and you are sure that your partner is purposely cutting off communication with you and stonewalling in your relationship, then it is time to change gears and approach the problem from another angle.
Stonewalling in relationships are either a form of abuse or a peacekeeper.
Some partners would not let trivial matters go and are willing to escalate who ate the last piece of cake into World War III. Even if you repeatedly said it is your cake, and your partner ate it, is it worth burning the bed?
Set your priorities and then figure out how to discuss the issue in a different light.
If you feel that eating "your" last piece of cake is not just about the cake, but about respect. Then you have a point. But forcing the issue in their face also means that you don't respect them, nothing good will come out of such a confrontational scenario.
Stonewalling communication means they are trying to tell you something without saying it. If they use it too frequently to the point of abuse, then you have a more significant underlying failure of communication.
Here are ways to re-establish communication in a relationship
Write a letter
There are still uses for an old fashioned love letter.
Be creative in sending it, you don't have to post it in the fridge or send it over registered mail (both works). Do not engage or point fingers, the last thing you want is to piss off your partner by putting it all on their shoulders.
Also watch:

Discuss it over romantic dinner
Reset the mood first. Create a relaxing situation (after-sex is good too) before you open up a topic that you feel your partner is stonewalling you. Talking at a later time and at the right moment is always the best choice in breaking down communication barriers.
Seek help from a third party
Friends, family, or professional marriage therapists can break down barriers and help establish a communication bridge.
Use technology
Try to re-establish communication as if you are dating again. Pretend everything is a joke and playfully text your partner. Do not approach the topic right away, try to see if they are receptive to communication with you (don't pretend to be someone else) using mobile apps.
Ignore it
Is the last piece of cake really enough to end your relationship? It can ruin your day, and it is frustrating that your partner consistently shows a disrespectful attitude towards you. But you married them, and you should be used to it by now. Let it slide (again), and continue on with your marital life.
Learning how to handle stonewalling takes a lot of patience. If your partner is consistently stonewalling in your relationship. You may feel unsatisfied and unloved. It can be a temporary bump in your relationship or a sign that you married a loser.
Do your best to make your relationship work.
Observe your partner.
See if they are using emotional withdrawal in relationships to control you. Remember that stonewalling in a relationship is a weapon. Like all weapons, it can bring peace or war. Make sure you figure out which before you make any drastic actions.
Share this article on
Want to have a happier, healthier marriage?
If you feel disconnected or frustrated about the state of your marriage but want to avoid separation and/or divorce, the marriage.com course meant for married couples is an excellent resource to help you overcome the most challenging aspects of being married.
Learn More On This Topic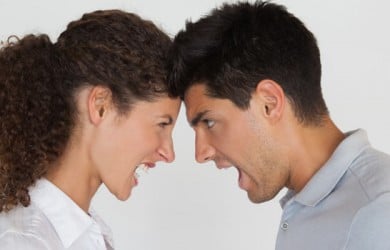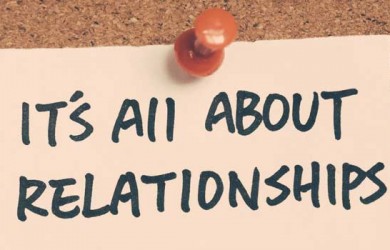 You May Also Like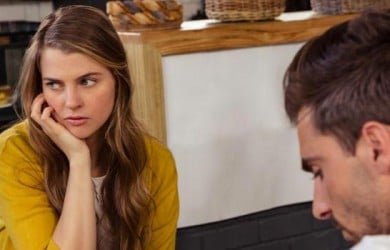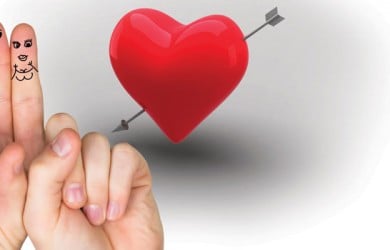 Popular Topics On Married Life