What You Need to Know About Traditional Marriage Vows
Traditional marriage vows are a cornerstone of many wedding ceremonies, serving as a verbal expression of the commitment and love between two individuals. Rooted in various cultural, religious, and historical contexts, these vows often encapsulate the essence of partnership, fidelity, and mutual respect.
While some couples opt for personalized vows, the traditional version has stood the test of time, offering a tried-and-true framework for pledging lifelong devotion.
Understanding the significance and origins of traditional marriage vows can deepen the emotional impact of your own ceremony, whether you choose to adhere to tradition or craft a modern interpretation.
What are traditional marriage vows?
So, starting with the question, "What are traditional wedding vows?" Traditional marriage vows are a set of formal promises exchanged between two individuals during a wedding ceremony to signify their commitment to each other.
These vows originate from religious texts or cultural practices and typically include pledges of love, fidelity, and mutual support. While the wording may vary depending on the cultural or religious context, the essence remains consistent: to honor and uphold the sanctity of the marital union.
Traditional vows serve as a time-honored framework for couples to express their devotion and outline each partner's responsibilities in the marriage. They are often considered legally and morally binding.
Why are traditional marriage vows important?
Traditional vows of marriage are a pivotal element in many wedding ceremonies, encapsulating lifelong commitments of love, fidelity, and mutual support between two individuals. They hold cultural, legal, and emotional significance. Know why they are essential below:
Traditional marriage vows serve as a powerful symbol of the lifelong commitment between two individuals. By reciting these vows, couples are not just participating in a ceremonial tradition but are also making a public declaration of their intention to uphold the promises made.
An act like this can create a strong emotional and psychological bond, reinforcing the seriousness and sanctity of the marital relationship.
Cultural and religious significance
Traditional vows hold deep cultural or religious meaning for many people, connecting them to a larger community or belief system.
These vows can encapsulate core values such as fidelity, mutual respect, and unconditional love, which are considered foundational in many societies and faiths. By adhering to traditional vows, couples can honor their heritage and align their marriage with long-standing principles that have guided relationships for generations.
Legal and social framework
In many jurisdictions, the exchange of vows is a requisite part of the legal process of marriage. Beyond the legal aspect, these vows also serve as a social contract, setting expectations for each partner's roles in the marriage.
A framework can be fundamental in times of difficulty, providing a touchstone for the couple to return to and remember the commitments they made to each other.
What are the different elements of traditional marriage vows?
Marriage vows in traditional aspect can vary widely depending on cultural, religious, and personal preferences, but they generally contain several key elements:
1. Preamble or introduction
Often led by the officiant, this part sets the tone for the ceremony. It may include a brief discussion of the concept of marriage, the importance of vows, or the specific religious or cultural context in which the ceremony is taking place.
The preamble helps to focus the attention of the couple and the audience on the solemnity and significance of the vows that are about to be exchanged.
2. Declaration of intent
You can consider it a crucial legal and emotional moment in the ceremony. The officiant may ask each partner a question along the lines of, "Do you take this person to be your lawfully wedded spouse?"
The affirmative "I do" or "I will" publicly acknowledges each individual's willingness and intent to enter into the marriage contract. This declaration can be required for the marriage to be legally recognized.
3. Promises or pledges
It might as well be the heart of the vow exchange. The promises can vary, but they may include commitments to love, honor, and cherish each other through various life circumstances—good and bad, rich and poor, in sickness and health.
These pledges are the couple's opportunity to articulate the principles that will guide their marriage. In religious ceremonies, these promises may be prescribed by liturgy, while in secular settings, couples may choose to write their own.
4. Exchange of rings
Rings serve as a tangible symbol of the commitment being made. The circular shape is interpreted as a symbol of eternity, and the act of placing the ring on another's finger signifies a transfer or gift of love and loyalty.
The exchange is usually accompanied by a short phrase or vow, such as "With this ring, I thee wed."
5. Unity rituals
These are additional symbolic actions that a couple may choose to include. For example, lighting a unity candle involves both individuals lighting a single candle together, symbolizing the joining of two lives into one.
6. Closing or benediction
When it comes to this part, it can involve a final prayer, blessing, or words of wisdom from the officiant. It can serve to seal the vows and transition the ceremony from a formal ritual to a celebration. In religious settings, this may include a specific prayer or scripture reading.
7. Public pronouncement
One can say this is the moment everyone has been waiting for—the officiant pronounces the couple as married, which can include inviting them to seal their vows with a kiss. This public acknowledgment validates the vows and transitions the couple into their new status as married partners.
8. Legal formalities
In many ceremonies, especially those that are legally binding, there is a moment when the couple and witnesses sign the marriage license. This act makes the marriage official in the eyes of the law, and it usually takes place either during or immediately after the ceremony.
You can check this study that examines the legal formalities governing marriage and divorce, including regulations and the mutual recognition of such unions and separations.
How do you make your traditional marriage vows personal and meaningful?
Making traditional marriage vows personal and meaningful can add a unique touch to your wedding ceremony. Here are some steps to help you do just that:
Step 1: Reflect on your relationship
Take some time to think deeply about the unique aspects of your relationship. Consider the values, shared experiences, and future aspirations that define your partnership. This reflection can serve as the foundation for personalizing your vows.
Step 2: Consult each other
Sit down with your partner to discuss which elements of traditional vows resonate with both of you. This can ensure that the vows are not only meaningful but also mutually agreed upon, reflecting a shared vision for your life together.
Step 3: Incorporate personal touches
While retaining the basic structure of wedding traditional vows, add phrases or commitments that are specific to your relationship. For instance, if you both have a passion for adventure, you might vow to be each other's lifelong travel companions.
Step 4: Practice, but leave room for spontaneity
It's beneficial to rehearse your vows to ensure you're comfortable with the words. However, leave some room for the emotions and spontaneity of the moment, which can add an extra layer of meaning to your vows.
Step 5: Consult with your officiant
Before finalizing your vows, consult with the person who will be officiating your wedding. They can provide feedback and ensure that your personalized vows are in line with any religious or cultural traditions you wish to honor.
What are some examples of traditional marriage vows from different faiths?
Traditional marriage vows serve as the emotional and spiritual cornerstone of wedding ceremonies across various cultures and faiths. These vows, often deeply rooted in religious texts and cultural traditions, encapsulate the essence of love, commitment, and partnership.
Here are traditional wedding vows examples from five different faiths to illustrate the universal yet unique nature of these sacred promises.
Christian:

"To have and to hold, from this day forward."

Jewish:

"Behold, you are consecrated to me with this ring according to the law of Moses and Israel."

Hindu:

"I vow to support you and our family."

Muslim:

"I offer you myself in marriage in accordance with the instructions of the Holy Quran and the Holy Prophet, peace and blessing be upon him."

Buddhist:

"I vow to cherish and respect you through all the changes in our lives."
Commonly asked questions
Wedding vows are a crucial part of many marriage ceremonies, serving as a verbal contract between two individuals committing to a life together.
Below are answers to some frequently asked questions like what are vows in a wedding, traditional and actual wedding vows, what vows do you say at a wedding, their length, and the order in which they are typically said.
What are the traditional Hindu wedding vows?
In a traditional Hindu wedding, the couple takes seven vows, known as the "Saptapadi," while walking around a sacred fire.
Each round represents a specific vow, focusing on aspects like duty, love, and fidelity. These vows are often recited in Sanskrit and are considered to be a binding contract between the couple, both spiritually and socially.
Watch this video to learn about all the main parts of an Indian wedding:
What are actual wedding vows?
Actual wedding vows are the promises a couple makes to each other during their wedding ceremony. These can be traditional vows that are rooted in religious or cultural practices, or they can be personalized vows that the couple writes themselves.
Regardless of origin, these vows serve as a verbal agreement outlining the responsibilities, expectations, and love each partner commits to in the marriage.
How long should wedding vows be?
The length of wedding vows can vary widely depending on personal preference and the type of ceremony. Traditional religious vows are often shorter and prescribed by liturgy, while personalized vows can be longer and more detailed.
As a general guideline, each partner's vows might last about one to two minutes when spoken out loud, but the most crucial factor is that the vows accurately reflect the couple's feelings and commitments.
Who says their wedding vows first?
The order in which wedding vows are said can depend on cultural, religious, or personal preferences. In many Western ceremonies, it is traditional for the groom to say his vows first, followed by the bride.
However, some couples choose to reverse this order or even say their vows simultaneously to symbolize equality and mutual commitment. In religious ceremonies, the order may be dictated by liturgical guidelines.
In conclusion
Understanding "What are marriage vows" and the nuances of traditional marriage vows can enrich your wedding ceremony, adding layers of meaning and emotional depth to your commitment.
Whether you opt for time-honored vows from a specific faith or culture or personalize them to reflect better your unique relationship, these sacred promises serve as the cornerstone of your marital journey.
They include legal obligations and the spiritual and emotional pledges you make to each other. By thoughtfully considering each element, consulting with your partner, and perhaps even your officiant, you can ensure that your vows are not just words but lifelong promises that resonate with both of you.
Share this article on
Want to have a happier, healthier marriage?
If you feel disconnected or frustrated about the state of your marriage but want to avoid separation and/or divorce, the marriage.com course meant for married couples is an excellent resource to help you overcome the most challenging aspects of being married.
Learn More On This Topic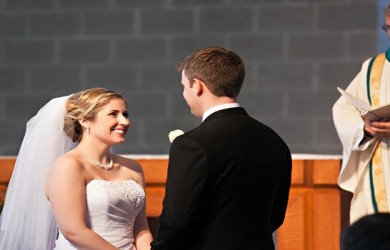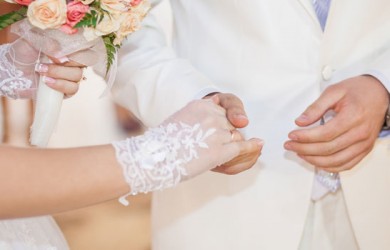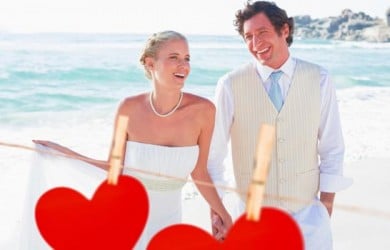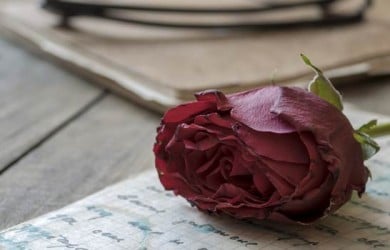 You May Also Like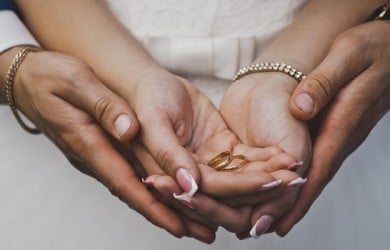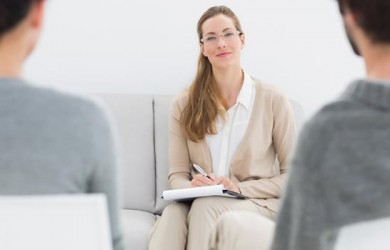 Popular Topics On Getting Married