Motivational Interviewing
Substance abuse is an issue that many people struggle with throughout the world. Once addicted individuals at times can feel as if there is no chance that they will ever recover. However, there are many different ways a person can seek help through rehabilitation and therapy. Research has shown that when a therapist utilizes motivational interviewing as their specific form of therapeutic modality, the individual has a better chance at recovery.
What is motivational interviewing?
According to a recent definition of motivational interviewing, it is a collaborative, person-centered form of guidance to elicit and strengthen motivation for change. Motivational interviewing is a technique that is frequently used with substance abuse patients and is a short term counseling method. It is meant to help promote change within the individual and help them find the motivation they need to change certain behaviors as well as resolve ambivalent feelings and insecurities. This type of therapy helps individuals work towards personal goals while taking into consideration the difficulties that come along with change. Motivational interviewing builds on Carl Rogers' optimistic and humanistic theories about people's capabilities for exercising free choice and changing through a process of self-actualization.
How motivational interviewing works
Motivational interviewing works by encouraging a person's autonomy in decision making where the therapist:
acts as a guide, clarifying the individual's strengths and aspirations
listens to their concerns and worries,
boosts their confidence in their own individual ability to create change, and
comes together to collaborate on a plan for change.
The self-determination theory is a relevant psychological theory that explains how and why motivational interviewing works. According to this theory, people are more likely to change if their three basic psychological needs are attended to:
Decision-making autonomy
Sense of control and competence in making the change
Relatedness and sense of being supported by key people
When we hear ourselves talk about change, it leads to a significant increase in our motivation to create change. This is known as "change talk". A therapist can help encourage change talk with the way they approach therapy. There are 4 healthy communication skills that a therapist will utilize in order to support and strengthen "change talk". These are also known as OARS:
Open-ended questions
Affirming
Reflective listening
Summarizing
Apart from focusing on the use of OARS, a therapist also practices motivational interviewing with 5 specific principles in mind. These include:
Express empathy through reflective listening.
Develop a discrepancy between an individual's goals or values and their current behavior.
Avoid argument and direct confrontation.
Adjust to their resistance rather than opposing it directly.
Support self-efficacy and optimism
As the name implies, the process can at times seem like an interview due to the specific motivational interviewing questions that a therapist will ask the individual and the responses a therapist provides. Scaling questions are also frequently used in motivational interviewing. For example, when discussing a goal for change that has been outlined in the plan discussed, a therapist may ask a question, such as:
"On the scale of 0 to 100, how much do you want to make this change right now?"
This helps to determine where the individual is at in the process of change and how motivated they truly are (read more about the concept of motivation here).
Motivational interviewing and the stages of change
Precontemplation Stage-The earliest stage where the individual is facing negative issues related to substance abuse. There is little or not motivation here to change themselves as the problem is not perceived as that serious.
Contemplation Stage-Here, the individual starts perceiving the problem as serious and starts thinking about making changes in their behavior.
Preparation Stage-The individual has committed to make a change and a plan is developed but no formal action takes place.
Action Stage-There is active involvement to change the behavior. Individual may seek outside help as well.
Maintenance Stage-Individual efficiently manages behavior for a minimum period of 6 months.
Termination Stage-All the required positive changes have taken place and the individual continues to improve.
Uses of motivational interviewing
It was originally used within the setting of alcohol addiction treatment in the 1980s and is still in current use for this specific concern.
However, it is also used to help treat individuals who struggle with chronic diseases such as diabetes, lupus, and other autoimmune disorders.
When preparing for a major life event/change, it can be useful, such as an impending divorce or cross country move.
Finally, it is effective in helping individuals manage extreme emotions such as anger and sadness that are standing in the way of progress towards change within their life.
This is a therapeutic style that has grown since its inception and is helping more and more people make changes in their lives.
Concerns and limitations of motivational interviewing
With positively motivated people, studies have shown remarkable changes in physiological and psychological diseases. As with all things in life and therapy, there are limits to motivational interviewing. The biggest thing to consider is "is the individual ready and willing?" They ultimately are the one making the change within their life. If they continue to answer the same scaling questions exactly the same way and are not showing any signs of motivation to elicit change within themselves, this will not work. They are the conductor to the train and a therapist is trying to help move them down the tracks. If they are standing there silent with no movement then motivational interviewing will not work. There needs to be a certain amount of buy-in from the individual in order for motivational interviewing to be effective.
How to prepare for motivational interviewing
To prepare for motivational interviewing with a therapist, the individual must truly ask themselves if they are ready and willing to do the work.
Do I truly want to make a change in my life and overcome these issues?
Do I feel like this is the right therapist for me?
The individual should do their research and ask the questions about a therapist that will make them feel comfortable. If the therapist has a biography they can read online then take a look at it. If they feel more comfortable with a female over a male then ensure that they choose the right gender when selecting a therapist. Ensure they have the proper training and experience needed to tackle the problem the individual is facing. Preparing for therapy by doing the research and asking the questions will make the process go much smoother once started.
What to expect from motivational interviewing
Expectations in therapy with the use of motivational interviewing are similar to any other kind of therapeutic treatment.
Expect individual one on one sessions, possibly group sessions if required/suggested.
Be prepared for an interview-like setting with lots of exploratory questions. Be ready for scaling questions that help assess levels of motivation and change.
But the most important thing to expect is to be ready and willing to put in the hard work individually, not only in sessions but also out of sessions.
Motivational interviewing helps an individual find out what motivates them towards change and helps them come up with goals and work towards the process of change collaboratively with a therapist who has training and knowledge in the modality of motivational interviewing. An individual will ultimately learn to look within themselves and find their underlying motivation to create positive life-altering change.
Share this article on
Want to have a happier, healthier marriage?
If you feel disconnected or frustrated about the state of your marriage but want to avoid separation and/or divorce, the marriage.com course meant for married couples is an excellent resource to help you overcome the most challenging aspects of being married.
Learn More On This Topic
You May Also Like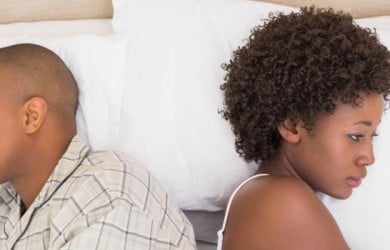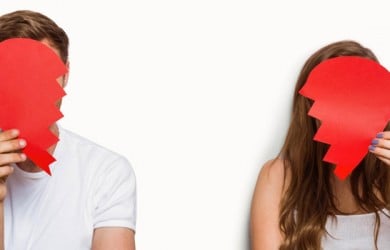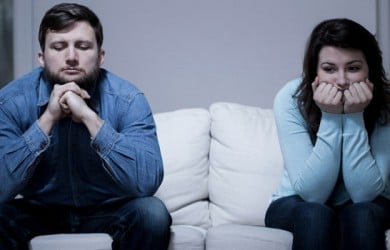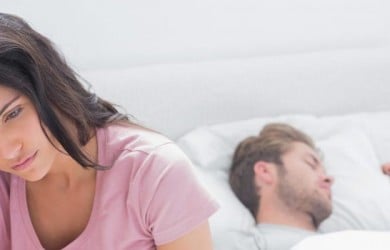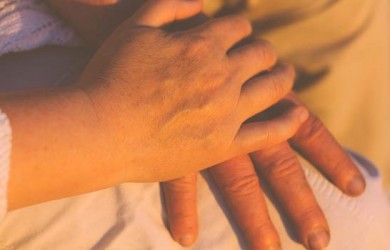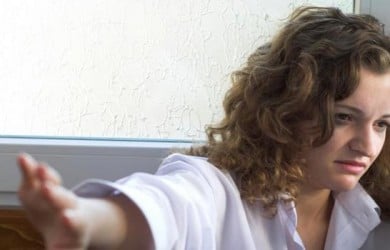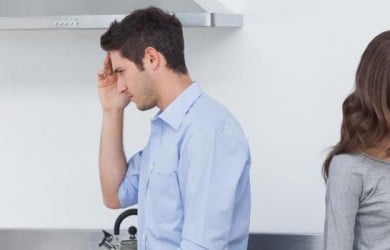 Popular Topics On Marriage Help