How Can You Save Your Marriage With Love Letter for Your Wife
When everything is going wrong in the marriage, there can be no clear vision on how to save your marriage. One thing is certain:
we want to renew the bond and get the second part back on track.
Sometimes communication is very impaired and it seems there are no ways to change the situation, be listened to, and heard again. However, writing a love letter to your spouse to save your marriage is an excellent solution in order to rekindle the flame.
But how do I write a letter to my wife?
What are the mistakes that I can make while writing a letter of reconciliation?
What is needed after sending it?
What to write to my wife who wants to leave?
Here are the answers to how to write a love letter to save a relationship:
The Power Of Written Words
With the right use of words, you will be able to get closer to her and save your marriage. Even with the distance, you will create proximity, you will get closer sentimentally. Your wife will start thinking of you, recalling the time you spent together.
One of the benefits of writing a letter is that you don't get harassed. Writing a love note to your wife is better than sending text messages that will remain unanswered.
Speaking in voice, we tend to forget about the most important thing and often choose the wrong tone. But while writing, you may put everything together and create a wholesome picture of your married life. Allow yourself to take several days to put words on white paper, and you will be able to understand what you really want to say clearly.
It Is Not a Love Letter or a Poem
Typical phrases like "I love you" may be perceived coldly in your letter to save your marriage. Hence you have to be careful when using them. It is unlikely that she expects empty words and claims that you love her.
Instead, she wants to know the reasons and especially the measures you can undertake to settle the marital dispute.
While reading the letter, your wife has to think: "He is finally aware of the things."
You have to show that you have acknowledged your mistakes and are ready to correct them. So, you shouldn't use complicated words or too loud statements. Write just as you speak, and be sincere.
Then What Is It?
It is your own confession without blaming anyone and being a victim. You have to express your feelings after cooling down, without extra anger, frustration, disappointment.
It has to be a heartfelt letter. If you have to open the true self, the other side of you that your spouse has never seen, then go for it. Of course, in the letter to save your marriage, you should only communicate the feelings that come from the heart and not something that you believe that your partner wants to hear exactly.
Some points to remember while writing a letter to save your marriage are:
Your letter should prove that you are devoted to rejuvenating the marriage, and search for a

possible compromise

.

Remember that it is not only about you, but also about her and your common life, otherwise, the letter will sound selfish. You can talk about your pain, but it should not be the dominant topic. For example:
Since we have always quarreled so often, I sleep so badly and have already lost weight because I can no longer eat. You should know how bad I feel because of my crazy love for you.
It is better to do it in this way:
I know how often we've been arguing lately and it hurts me as much as you do. I want you to know that I love you and I want to work on it.
If you are looking for a

common compromise

, it is a good strategy to prove to her how well you actually know each other, so it will be easier to find a common ground. Here's how to do it:
I had a lot of time to analyze ways to solve other problems that we found with you, and made sure that these were excellent joint solutions. Let's try to do it one more time.
Let the flowers of memory bloom. During the time you were together, you have certainly collected many precious common moments and wonderful experiences. During the bad times, it is difficult to remember something good, so remind her about that. For instance:
Can you still remember the feeling that we always had at our secret campsite by the lake? I don't want to miss this feeling that the world belongs only to us and I just want to experience it with you.
The First Impression Matters
The content is undeniably important, but the appearance of your love letter to wife should not be neglected. That may sound superficial to you, but it is nicer to receive a cleanly written message on nice paper.
Send it in an old-fashioned way. That makes the whole thing even more personal and impressive. Do not write a novel, nor a quick note.
If you write too much, it will become confusing and far too extravagant. If you end up with a small note, she may think that you decided to spend no more than one minute of your time thinking about your relations.
A Short Example of a Letter to Save Your Marriage
Dear Joane,
I'm sitting alone, and the only thing that I can think of is that I want to change our current marriage situation.
I know that we have a lot of stress at work and it may be one of the reasons why it becomes difficult for us not to irritate each other. I love my job, you love your job, and you and I love each other, I know that. I do not want our problems at work to become the things that separate us. These problems are short-term, and you and I decided to be together always. Let's try to talk more with each other, and free the weekends up to spend them together again.
I also remember times when I used to start cooking before you came home, we finished it together and then had a sincere heart-to-heart conversation without a TV working in the background. You can not imagine how much I miss those evenings. Our joint evenings gave me the strength to cope with a tough day. Hope that it had the same effect on you as well.
You are MY person in this world. I want to spend my life with you and shape our future. I know I haven't told you enough lately, so I'm writing this letter because sometimes I don't even have the right words.
After reading this, meet me at our jetty by the lake, and let's go back to before when our world was still in order.
Love you,
David.
Summary
So, you know how to write a letter and give your marriage a chance to survive. Don't forget that empty promises and flirty phrases are the stop signs when writing a love letter to save your marriage.
In the video below, Ashley Davis discusses the importance of writing a letter in the technological age. He reveals how written words can impact the recipient in immeasurable ways. Know more:


Make it personalized, make her recall how well you know and understand each other. Do not use a universal template, write it on your own, and send it in an appropriate way.
Share this article on
Want to have a happier, healthier marriage?
If you feel disconnected or frustrated about the state of your marriage but want to avoid separation and/or divorce, the marriage.com course meant for married couples is an excellent resource to help you overcome the most challenging aspects of being married.
Learn More On This Topic
You May Also Like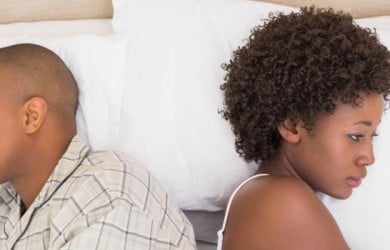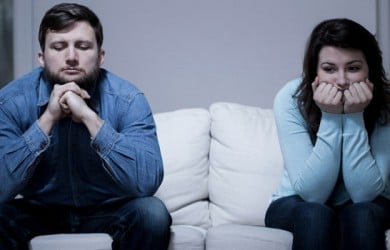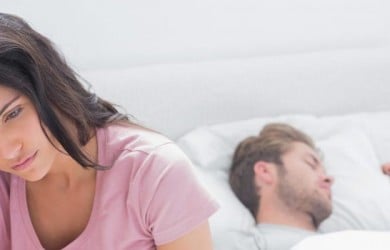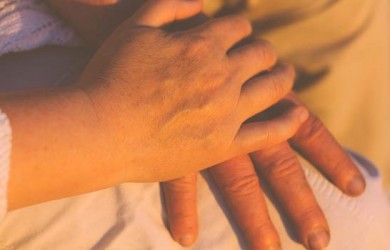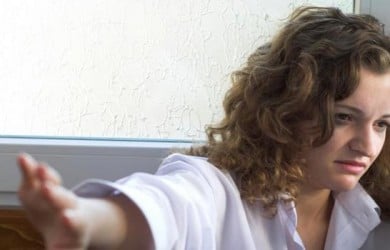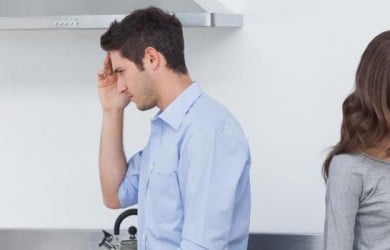 Popular Topics On Marriage Help