How to Seduce a Woman Over Text: 10 Winning Strategies
Texting has become one of the main ways we communicate, especially in the world of dating and relationships.
Many people wonder how they can show interest or make a good impression when limited to just words on a screen. It's a challenge, but with the right approach, creating a genuine connection is possible.
We are here to help you with this digital landscape. Remember, the key isn't using fancy words or playing mind games. It's about being genuine, showing real interest, and being a good listener.
We'll cover tips and tricks to make your messages stand out with a bit of a flirty angle, but always with the foundation of respect and authenticity.
Whether you're looking to start a new relationship or keep the spark alive in an existing one, understanding how to seduce a woman over text and communicate effectively can make all the difference.
How to attract a woman through text
Attracting a woman through text requires a blend of genuine interest, wit, and respect. Understanding how to seduce a woman over text means recognizing the power of words and the emotions they can evoke. Start with authentic compliments, highlighting her unique qualities or shared experiences.
Engage her with open-ended questions, deeper conversations, and connections. Remember, consistency and authenticity are paramount in the digital communication age.
It's not just about fleeting moments of charm; it's about building a genuine rapport. By mastering how to seduce a woman over text, you pave the way for meaningful and lasting connections.
10 proven tips to start a conversation with a woman over text
Starting a conversation with a woman over text can be daunting. You can spark interest and build a genuine connection with the right approach. It's crucial to strike a balance between being engaging and respectful.
Here are some tips that can help you start a conversation with a woman over text:
1. Begin with a casual greeting
The beauty of a simple "Hey" or "Hello" lies in its neutrality. It's non-intrusive and offers the space to respond without feeling pressured. This greeting sets a friendly tone, making the conversation flow easier.
2. Reference a past interaction
If you've previously met or interacted, bringing up a shared memory can be a great way to rekindle a connection. It could be something as simple as, "Remember that coffee shop we bumped into each other? I tried their caramel latte today, and it was amazing!"
3. Ask about her day
You can use this approach anytime, as it is timeless and for a good reason. Asking about her day demonstrates genuine interest in her life. It can give her the opportunity to share her experiences, whether they're mundane or exciting, and it provides you with insights into her daily life.
4. Use a fun icebreaker
Starting with a lighthearted question can ease any initial awkwardness. Questions like "Pineapple on pizza, yes or no?" or "If you could have any superpower, what would it be?" can be engaging and lead to fun, playful exchanges.
5. Share a recent personal experience
Sharing a snippet from your life, like a funny incident at work or a new hobby you've taken up, can make the conversation more personal. It not only gives her a glimpse into your world but also provides a platform for her to share similar experiences.
6. Ask for recommendations
People often enjoy sharing things they love. Asking for movie, book, or restaurant recommendations can lead to exciting discoveries. It's also a subtle way of finding common interests and possibly planning future outings based on her suggestions.
7. Send a photo of something interesting
Visuals can add depth to a conversation. Whether it's a picturesque sunset, a dish you cooked, or even a quirky pair of socks you bought, sharing a photo can be a delightful way to engage her senses and elicit a response.
8. Introduce a topic of general interest
Discussing trending topics, like a popular Netflix show, a viral meme, or a recent music release, can be a great way to bond over shared cultural moments. It's also a way to gauge her interests and find common ground.
9. Use humor
Laughter is a universal connector. Sharing a funny observation, a joke, or even a humorous personal anecdote can lighten the mood. However, it's essential to ensure the humor is in good taste and not at the expense of others.
10. Ask about her plans
Inquiring about her upcoming plans, whether for the weekend, a holiday, or even her evening, can lead to more in-depth discussions. It can also provide opportunities to suggest activities or meet-ups if the conversation progresses in that direction.
How to seduce a woman over text: 10 proven tips
Initiating a meaningful connection through text can be a delicate art. It requires finesse, respect, and a genuine approach.
To help you navigate this, here are some proven tips that will guide you in sparking interest, building trust, and enhancing your chances of forging a deeper connection with the woman you're texting.
1. Start with a genuine compliment
Compliments, when genuine, can be one of the most straightforward and seductive examples. Recognizing something unique about her, her sense of style, achievements, or personality, can create an immediate connection. It shows you're attentive and appreciative, setting a positive tone for the conversation.
2. Engage with open-ended questions
One of the most effective seduction tips is to ask open-ended questions. Instead of simple queries that end with a 'yes' or 'no,' pose questions that invite her to share more about herself.
It not only keeps the conversation flowing but also allows you to delve deeper into her thoughts and feelings.
3. Bond over shared interests
Discovering and discussing mutual interests or experiences can significantly bridge the gap between two people. It creates a sense of familiarity and comfort, making the seduction process more natural and grounded in genuine connection.
4. Introduce humor with GIFs and memes
In the digital age, a well-timed GIF or meme can express emotions and humor more effectively than words. It's a lighthearted way to show your playful side, adding a fun dimension to your attempts at seduction.
5. Stay updated and discuss current events
Demonstrating that you're in tune with the world around you can be attractive. Sharing thoughts on current events or news can stimulate discussions, showcase your intellectual side, and provide varied topics to explore together.
6. Recommendations can be a window to your soul
Sharing a book, movie, or song recommendation can be a subtle method of seduction, especially when wondering "How to attract an Aries woman through text." It shows you're thoughtful and can introduce her to new experiences, encouraging deeper conversations and shared moments with your texting partner.
7. Open up with personal stories
Revealing a personal story can create vulnerability and trust. For those wondering "How to seduce an older woman over text," this approach can demonstrate maturity and depth, allowing for a more profound connection.
8. Value her opinion
Everyone likes to feel valued. Asking for her perspective not only shows respect for her thoughts but can also be a strategic move when figuring out "How to seduce a Sagittarius woman over text," as they often appreciate intellectual stimulation.
Watch Esther Perel, a psychotherapist, as she explains the concept of valuing your partner and accepting them in this video:
9. Create anticipation with future plans
Discussing future events can create anticipation and excitement. It's one of the ways to subtly suggest spending time together, paving the way for more personal interactions and deepening the bond between you two.
10. Tease with care and humor
A little playful banter can break the ice and add a fun dynamic to your conversation with her. When humor is done right, it can be a charming element in the art of seduction, making the interaction memorable and enjoyable.
In a nutshell
Texting is more than just words on a screen; it's an art form. With the right approach, creating genuine connections and building attraction is possible.
By incorporating these tips into your texting routine, you'll be well on your way to mastering the art of seduction in the digital age and understanding how to seduce a woman over text. Remember, the key is authenticity, respect, and genuine interest. Happy texting!
Share this article on
Want to have a happier, healthier marriage?
If you feel disconnected or frustrated about the state of your marriage but want to avoid separation and/or divorce, the marriage.com course meant for married couples is an excellent resource to help you overcome the most challenging aspects of being married.
You May Also Like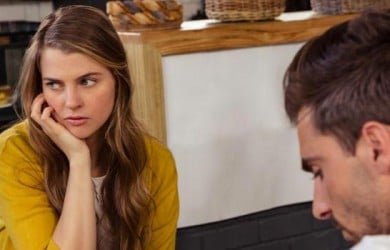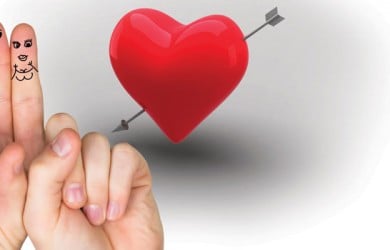 Popular Topics On Married Life