Women Proposing to Men: 11 Tips to Navigate It Smoothly
What do you feel about women proposing to men?
Well, gone are the days when only men were expected to pop the question. It's time for women to take charge and propose to their partners fearlessly. But how exactly should a woman propose to a man? Should she go all-out with a grand gesture or keep it intimate and personal?
Let's explore some fun and creative ideas for women to make their move, the question of can a woman propose to a man and we'll debunk any lingering doubts or societal norms. So, get ready to rock that engagement ring and make your dream proposal a reality!
Is it a good idea for a woman to propose to a man?
It is a wonderful idea for a woman to propose to a man. In today's modern society, traditional gender roles and expectations are continuously being challenged, and this includes the realm of marriage proposals.
Love and commitment know no gender boundaries, and a woman proposing to man or anyone should feel empowered to express their feelings and take the initiative in proposing.
Gender equality means that women have the same agency and freedom as men when it comes to matters of the heart. A woman proposing to a man can be a refreshing and empowering gesture, breaking away from outdated conventions.
It allows both partners to actively participate in shaping their relationship and challenges societal norms.
Ultimately, what truly matters in a proposal is the love, connection, and commitment shared between two individuals. It's important to follow one's heart and do what feels right, regardless of gender.
So, if a woman feels ready to take the leap, she should absolutely go for it and propose to the man she loves.
5 amazing benefits of women proposing to men
In recent years, there has been a shift in traditional gender roles when it comes to marriage proposals. While it has long been the norm for men to propose to women, an increasing number of women are taking the initiative and popping the question themselves.
This change brings with it several amazing benefits that challenge societal norms and promote gender equality. Here are five remarkable advantages of women proposing to men:
1. Empowerment and equality
When women take the lead in proposing, it empowers them to assert their desires and take control of their own lives. It breaks down traditional gender expectations and promotes a more equal dynamic in relationships.
This shift of women proposing to men reinforces the idea that both partners have an equal say in important life decisions, fostering a healthier and more balanced partnership.
2. Challenging stereotypes
Women proposing to men challenges long-standing stereotypes that place men in the role of the pursuer and women in the role of the pursued.
It encourages people to question societal norms and expectations, promoting a more inclusive and progressive perspective on relationships. Breaking these stereotypes allows individuals to express themselves authentically, regardless of their gender.
3. Romantic surprise
Do women propose to men out of romantic urges? Why not?
Proposals are often associated with surprise and excitement. When a woman proposes to a man, it adds an unexpected twist to the narrative, making the moment even more memorable.
By taking the initiative of women proposing to men, women can create a unique and romantic experience for both themselves and their partners, solidifying their love in a special way.
4. Relationship communication
Women proposing to men opens up a channel of communication within the relationship. It requires discussions about commitment, future plans, and shared goals.
This process of proposing as a woman allows couples to engage in meaningful conversations about their expectations and desires, ensuring they are on the same page moving forward. Effective communication is essential for a healthy and successful partnership.
5. Role modeling for future generations
When women propose to men, they become role models for future generations. By challenging societal norms and embracing their agency, they inspire younger generations to question traditional gender roles and pursue their own happiness without limitations.
This shift in perspective encourages young girls and boys to believe in their own autonomy and to build relationships based on mutual respect and equality.
11 tips on how should a woman propose to a man
Proposing to your partner is a significant milestone in any relationship, and it doesn't have to conform to traditional gender roles. If you're a woman who wants to take the lead and propose to your man, there are several tips to consider.
Know 11 helpful woman proposing to man ideas to make your proposal memorable and meaningful.
1. Assess your partner's views on gender roles
Before proposing, it's important to have open and honest conversations about gender roles with your partner.
Ensure that he is comfortable with the idea of you proposing, as some people may have different expectations or cultural beliefs. Mutual understanding is crucial for executing a successful proposal.
2. Choose the right moment
Select a special and meaningful moment to propose. It could be during a favorite activity or a significant event in both of your lives. Timing is key, so make sure the atmosphere is relaxed and conducive to a heartfelt conversation.
3. Personalize the proposal
Tailor the proposal to reflect your partner's interests and passions. Consider incorporating elements that hold sentimental value, such as a location that holds special memories or items that symbolize your relationship.
A personalized proposal demonstrates thoughtfulness and shows that you truly understand your partner.
4. Communicate your intentions
Make it clear that you're serious about your proposal. Express your love, admiration, and commitment to your partner. Clearly convey why you want to spend the rest of your life with him, and how much he means to you. Open communication is essential for a strong foundation.
5. Seek support from a loved one
Informing close friends and family about your intentions can help create a support network and build excitement around the proposal. Discussing your plans with those who know your partner well can also provide valuable insights and advice.
6. Consider his preferences
While planning the proposal, take into account your partner's personality and preferences. Think about whether he would appreciate a grand gesture or prefer an intimate moment. Tailor the proposal to his tastes to make it more meaningful and memorable.
7. Get creative
Think outside the box and come up with unique and creative ways to propose. It could involve a scavenger hunt, a surprise party, or a personalized video montage. Injecting creativity into your proposal will make it even more special and unforgettable.
8. Incorporate his hobbies or interests
When it's a female proposing to male, consider incorporating your partner's hobbies or interests into the proposal.
Whether it's his favorite sports team, a shared hobby, or a passion he holds dear, finding a way to integrate these elements will demonstrate your attentiveness and show that you value his interests.
9. Plan for a mutual future
Discuss your future plans together and show that you have thought about the life you want to build as a couple. Highlight shared goals, dreams, and aspirations. Demonstrating that you are committed to building a life together will strengthen your proposal.
This article also discusses potential ways in which couples can create a shared plan for their future together and become a dream team.
10. Be confident and genuine
Approach the proposal with confidence and authenticity. Be true to yourself and express your love genuinely. Confidence will help set the tone and create a positive atmosphere for your proposal.
11. Be prepared for any outcome
Lastly, be prepared for any outcome. While you may hope for a positive response, there is always a chance that your partner may need time to think or might have different expectations. Respect his feelings and decisions, and be open to discussing them openly and honestly.
Some common questions
Women proposing to men is an empowering decision that challenges traditional gender norms. Learn more about it here:
How does it work when a woman proposes to a man?
When a woman proposes to a man, it follows a similar concept to a traditional proposal, but with the roles reversed.
The woman takes the initiative to express her love and desire to marry her partner. The process can vary depending on the couple's preferences, but typically, the woman may plan a surprise proposal, just like men often do.
She may get down on one knee, present a ring, and ask the man to marry her. The man then has the opportunity to accept or decline the proposal, and if he accepts, they can begin planning their future together.
What do men think of women proposing?
Men's opinions on women proposing vary widely. Some men embrace the idea and appreciate the gesture as a demonstration of equality and modernity in relationships. They feel flattered, loved, and excited that their partner took the initiative.
Others might feel surprised or initially uncomfortable due to societal norms and expectations.
However, many men still find it romantic and endearing when their partner proposes, appreciating the uniqueness and bravery of the act. Ultimately, individual preferences, beliefs, and the strength of the relationship will shape a man's reaction to a woman's proposal.
Learn why more women are embracing this empowering gesture, defying tradition, and celebrating love. Explore the shifting dynamics of modern relationships. Join the conversation now!
In a nutshell
By following these 11 tips, you can create a memorable and heartfelt proposal that reflects your love and commitment. Remember to communicate openly, be creative, and tailor the proposal to your partner's preferences. Most importantly, cherish the moment and enjoy the journey of building a future together.
In addition to these 11 tips for creating a memorable and heartfelt women's proposal, it is also essential to invest time in premarital preparation courses to strengthen your bond, enhance communication skills, and establish a solid foundation for a successful marriage.
Share this article on
Want to have a happier, healthier marriage?
If you feel disconnected or frustrated about the state of your marriage but want to avoid separation and/or divorce, the marriage.com course meant for married couples is an excellent resource to help you overcome the most challenging aspects of being married.
Learn More On This Topic
You May Also Like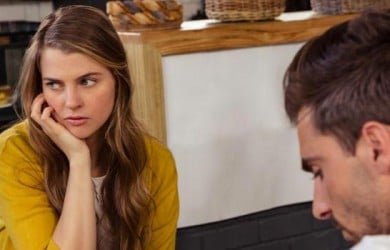 Popular Topics On Married Life