Marriage Proposal Guide- 8 Easy Tips to Make Her Say Yes
Are you finally thinking of proposing to your girlfriend anytime soon?
Well, if that's the case, and you're looking for a good dose of marriage proposal advice or tips, know that you've opened the right page.
Here are the most straightforward but helpful tips you can do to guarantee that you'll get a "Yes" as an answer from your girl.
Search no further and check out the amazing wedding proposal ideas below!
1. Don't forget the engagement ring
If there's one thing you should never forget to prepare for the marriage proposal is the engagement ring.
It's because the engagement ring stands as the ultimate symbol of your love and commitment to your fiancée-to-be.
And today, an engagement ring seems to be the very highlight of every marriage proposal – an absolute talk of the town!
2. Don't rush, wait for the perfect timing
It's understood how overwhelming it is to think that you're about to take a big leap to level up your relationship with the woman of your dreams.
Nevertheless, you must not take things in a rush and wait for the perfect timing instead.
No matter how hard you plan or prepare for the marriage proposal, everything won't just turn out right if you're in a cold war or resolving a particular relationship issue.
If you really want to make your girlfriend say "Yes" to your proposal, you better consider the mood and the overall status of your relationship first.
Waiting for the perfect timing also means making sure that she's not stressed or feeling devastated over something else before asking her to be your wife.
It's important to consider a woman's feelings before you take the step. So, you better do it when the time's just right.
3. Get parents' blessings
To show your sincerity and good intentions, never disregard the thought of getting the parents' blessings beforehand.
Formally asking for the hands of the woman that you love from her parents is an excellent manifestation of your respect for the family, especially to your future in-laws.
The same thing goes with your parents. Don't let them be the last people to know your plans to get married.
4. Gather up your guests for the special moment
For this once in a lifetime kind of moment, you shouldn't miss your chance to gather up the people who are dearest to you and your woman's hearts.
Invite the family and closest friends of both parties to be the guests and witnesses of your most-anticipated marriage proposal.
Having them with you as you take a step forward towards the next chapter of your relationship will make the moment more meaningful and nostalgic.
But, do it only when you are at least 99 percent sure that the girl will be saying yes!
5. Hire videographers and/or photographers
The next thing on this list of handy marriage proposal ideas is to hire the best photographers and/or videographers that you can get.
Of course, you have to make sure that the special moment will be well-documented so you could have the nicest compilation of photos and videos to look back on in the future.
6. Pick a perfect date and time
Deciding for the best date and time to propose to the love of your life might seem simple and a little thing to worry about.
When, in fact, this is one of the most important details which you must prioritize as a part of your marriage proposal plan.
Of course, you wouldn't want to propose amidst unfavorable weather, or else you might get the slightest chance to make her say "Yes!".
7. Propose your love without hesitation
The idea of confessing or proposing your love to your girlfriend might seem easy, but doing it most romantically and sincerely can be a little tricky.
While you might feel the great excitement deep within you, it's also expected for you to feel nervous for sure.
But no matter how nervous you get, make sure to propose to your girlfriend with all sincerity and without hesitation.
The more romantic and sincere you could propose to her, the bigger your chance to make her say, "Yes."
8. Select the most nostalgic venue
The last thing but certainly not the least on this list is to pick the most nostalgic place to hold your marriage proposal.
The location or venue is one of the wedding proposal details that will make the moment more romantic and unique at the same time.
You can choose from the places that have been the most memorable for both of you or the areas that have played an essential role in building your relationship, such as where you first met, where you had her as your girlfriend, where you had your first kiss, and so on.
Final say:
Planning for the marriage proposal is indeed more crucial than how it looks. There are details and/or things that shouldn't be compromised during the whole preparation.
But, before you go ahead with the marriage proposal, be assured that the girl is the one for you. And that she loves you equally!
Perhaps, you might like to have a look at the following video to know if a person truly loves you.

Share this article on
Want to have a happier, healthier marriage?
If you feel disconnected or frustrated about the state of your marriage but want to avoid separation and/or divorce, the marriage.com course meant for married couples is an excellent resource to help you overcome the most challenging aspects of being married.
More On This Topic
You May Also Like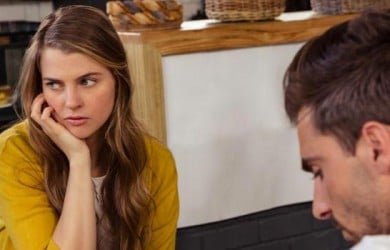 Popular Topics On Married Life