Unique Ideas on How to Propose to a Woman and Make Her Say Yes
Proposing might be one of the most recalled aspects of married life.
You'll recount on numerous occasions the tale of how you proposed, probably for the rest of your married life. So you may as well make it a fun, cute or romantic story so that recounting the story of your proposal doesn't make your toes curl.
There are plenty of options for how to propose to a woman that will suit women of all interests. However one of the most common factors that most women will appreciate is a touch of romance.
In this article, we are going to show you how to propose to a woman romantically. Of course, we are assuming that you've already taken into account some of the fundamental aspects of learning how to propose to a woman.
Consider a few elements before saying the word
● Making sure you are ready for marriage
● Finding out if your girlfriend is interested in marriage or getting married to you
● Asking your girlfriend's Father for her hand in marriage (optional)
● Organizing the engagement ring
● Planning when you will pop the question
● Figuring out what you will say

Once you've put all of those elements on your radar, you can get down to the fun part – how to propose to a woman romantically?

Here are some of our favorite ideas for you to consider

Proposing in public

This idea should come with a warning that it's only suitable for those who are not too shy and don't mind some attention to them.
There are of course some people who are generally shy but would appreciate the romantic gesture. So our first tip for how to propose to a woman is to know her preferences.
If you see her light up occasionally when getting a bit of attention, then she might love this style of proposing. But, if she squirms from any attention, move onto something more private.
Here are our ideas for proposing in public

1. Significant location
Choose a significant location or favorite place. Ask for someone to take a picture and get down on one knee.
2. Arrange for a song and dance performance
Make a song and dance about your proposal, get a dance mob involved, or a band, or parade, make things personal such as having the dance mob have the question in letters on t-shirts that are hidden at first. Have a banner with the question on as part of the parade, or have the proposal written into the lyrics of the songs the band is singing.

3. Schedule the time
Arrange to propose before, during or after a show, by contacting the manager of the locations. Each location should present you with some creative ideas for how to incorporate the event or place into a marriage proposal.

4. Proposing to a woman privately
For those who like things to be a little more intimate, here are some great ideas for how to propose to a woman. This time the romance is all kept between the two of you.

5. Whisk your girlfriend away on a romantic getaway
Spend the day sightseeing. After the first round of drinks in the bar, arrange for roses, champagne, and everything else you can think of to set up the room so that you can end the day with a romantic proposal.

6. Write the question on the ceiling
Use glow in the dark stickers and write the question on the ceiling so that when you are in bed, the question will reveal itself.

7. Use the street of the driveway

Chalk the proposal on the street or in your driveway.

8. Slip the ring while she is asleep
While your girlfriend is sleeping slip the ring on her finger, then plan for a romantic breakfast and day out together to celebrate.

9. Arrange for a gift basket
Create a gift basket or hamper with lots of lovely surprises in it, one of them being the ring and your proposal.

There are other examples of how to propose a woman romantically

The list of ideas that you can come up with is endless, but what is most important when figuring out how to propose to a woman is, how to make it unique and personal to you both as a couple.

If you are a funny guy and she adores your humor, you can be sure that she'd also love a fun proposal, especially if you backed it up with some romantic touches to show that you are serious about your intentions. If you are a straight baller, then get it out straight and direct.

The best proposals are the ones that are not superficial or what somebody thinks they should do. They should be about you two, just as your marriage will be about you both.

So, if you both adore your pet cat, then why not tie the ring to the cat's collar with a note attached?

Pretty much anything goes when you are figuring out how to propose to a woman, as long as you have thought about it. You'll definitely get brownie points though if you can demonstrate how much the memories you have already created mean to you.

Share this article on
Want to have a happier, healthier marriage?
If you feel disconnected or frustrated about the state of your marriage but want to avoid separation and/or divorce, the marriage.com course meant for married couples is an excellent resource to help you overcome the most challenging aspects of being married.
You May Also Like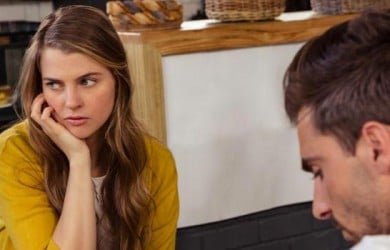 Popular Topics On Married Life