What or How Much Should You Hide from Your Spouse
Professional dating experts and psychologists have been working tirelessly for figuring out the mechanics, and the heart of human dynamics to better understand how a relation between two romantic partners works and how it can be improved.
One major factor that emerges is self-disclosure; according to social scientists disclosing one's personal self to their significant other is the key to strengthening and solidifying the bond two people share, in other words revealing intimate information about yourself will only bring you closer to your partner, build trust, comfort, acceptance, and a healthy streamline of fluid communication in the relationship.
Unfortunately, things don't go so ideally in real life and, the same disclosure can quickly turn south and destroy the entire relationship, if not communicated tactfully, either done prematurely or reveals potentially damaging information to your partner.
So, what are the parameters that define which secrets should be held captive and which ones should be revealed?
And when and how much information should we expose to our partner?
Should we share each and everything with our partner in the name of brute honesty or are somethings better kept under the rug for the sake of maintaining marital harmony?
Let's go through a few standard rules of self-revelation:
Is the secret worth the costs and benefits
You need to weigh out the actual benefits your secret will offer to your relationship if your marriage or relationship is getting stronger and brings your you and your partner even closer then, by all means, reveal it, but if this secret poses no real tangible goodness to your relationship and threatens to damage or hurt your benevolent sweetheart than it's a good idea to keep it a secret; the cost here is far greater.
Your partner's mentality
Let's be honest no matter how much you adore your boyfriend/girlfriend or wife/husband you can't always vouch for their in-built mindset be it overly moralistic, rigid, liberal, conservative or modern.
Chances are that you might have a slightly different might set than them and that's okay if you possess your own set of beliefs and they do theirs.
Be very sensitive in this area because they won't be as accepting or tolerant of a situation that you might be of e.g. you might've had a promiscuous past, or you might've indulged in immoral activities when you were once young and immature.
This information will not land well with your religious husband or your innocent, pure wife; they might judge you for your sinning or may feel betrayed and can rethink the whole fabric of your relationship.
Only disclose major secrets when the relationship is mature enough to handle it
When there is enough trust in your long-term relationship, and you're on a level with your partner where you can have a safe dialogue then and only then should you tell them about your biggest secrets.
If you feel that its essential for your loved one to know e.g., you were subject to rape in the past, or you were molested as a child, now these are heavy soul burdening secrets and your partner needs to know about them so they can better handle your traumas and love you.
It really depends on your comfort level in such situations there's no obligation for you to reveal them if they're too traumatizing.
Another less extreme example can be, the fact that you reveal some hidden tragedies about your family or share any past mistakes that you might've made as a youngster.
A new young relationship will shatter upon such potent revelations make sure that you and your partner have been together for a long time before you decide to share.
Past relationships and exes
This is clearly a conversation that your relationship can survive without, but the question often pops up.
Refrain from indulging in this trap of a conversation you'll only cause pain to your partner.
Do not ever talk about your past lovers or compare your current relationship to that which you had with them.
And don't at any cost reveal the number of people you've "fooled around" with it'll only drown your partner in a vortex of anxiety and scenarios of when you used to love someone else; totally not worth sharing.
You've developed a minor attraction to one of your partner's friend
This one is better kept stacked away inside the list of your other fantasies out of bounds from your partner, an innocent crush for you will prove torturous for their sensitive, loving hearts and will lead them to always envision you with the other person resulting in them always over worrying, feeling betrayed, and heartbroken even though they're the only ones that you truly love.
In conclusion, establish trust and healthy communication between you and your partner and discard all unnecessary secrets that can potentially devastate your entire marriage or relationship.
Share this article on
Want to have a happier, healthier marriage?
If you feel disconnected or frustrated about the state of your marriage but want to avoid separation and/or divorce, the marriage.com course meant for married couples is an excellent resource to help you overcome the most challenging aspects of being married.
Learn More On This Topic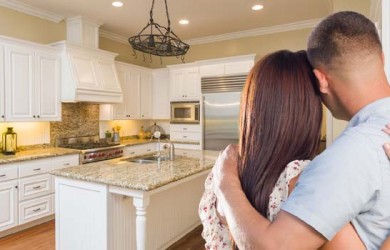 You May Also Like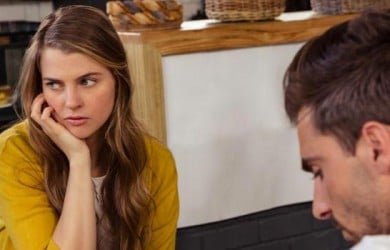 Popular Topics On Married Life