15 Shocking and Weird Soulmate Signs to Look Out For
The concept of soulmates has captured human imagination for centuries. Across cultures and throughout history, the idea that a person exists who makes you feel complete has been celebrated in literature, music, and religion.
But while we often think of soulmates in a traditional romantic context—those magical moments of eye contact, the unspoken understanding, or the perfect first date—there's more to it than candle-lit dinners and love letters. Some soulmate signs are far less conventional, even downright unusual and weird.
Forget the stereotypes of love at first sight, signs you are in love, or the earth-shattering first kiss. Sometimes, the universe has a more eclectic way of letting us know we've found "the one." Some of these can be referred to as weird soulmate signs.
From mysterious coincidences and strange synchronicities to peculiar habits that perfectly align, identifying a soulmate isn't always straightforward. It can be complex, eerie, or even inexplicable, stretching the limits of what we consider to be "normal" in love and connection.
So, if you find yourself wondering whether someone in your life could be more than just a passing acquaintance or a simple crush, perhaps you should be on the lookout for signs that are a little more unconventional.
In the journey of love and companionship, the road less traveled might just lead you to your soulmate. Intrigued? So, how will I know who is my soulmate? Read on to discover the 15 unusual and weird soulmate signs that indicate you've found a unique and extraordinary connection.
What do you mean by weird soulmate signs?
When we talk about "weird soulmate signs," we're referring to those unconventional indicators or experiences that point toward a deep, meaningful connection with someone—indications that go beyond the typical romantic gestures or compatibility metrics.
These can include inexplicable coincidences, like meeting your soulmate on the exact day you both experience a life-changing event.
Or perhaps you both share a very uncommon hobby, interest, or even phobia. Weird soulmate signs may also involve unique forms of communication, like understanding each other without even speaking or discovering you've been writing identical thoughts in your journals for years without ever having discussed them.
These signs might stretch the boundaries of what we commonly perceive as indicators of a soulmate, making the relationship feel extraordinarily special or fated.
15 unusual and weird soulmate signs
Exploring love and connection takes us beyond roses and candle-lit dinners. So, how to find out your soulmate? How to know if someone is your soulmate? This list of 15 unusual and weird soulmate signs shows weird soulmate signs that suggest a deep, cosmic connection.
1. Synchronous life events
Imagine discovering that your first heartbreak, job change, or any other life-altering event occurred on the exact same day or within the same time frame for both of you. Such synchronous life events could signal a deeper cosmic connection, and that is why they are one of the weird soulmate signs.
2. Uncanny birth details
At first glance, sharing the same birth date may seem like a mere coincidence, but what if it goes beyond that? What if you were born during the same hour or even at the precise moment?
It's as if the universe had synchronized your arrivals into the world, marking your lives as parallel from the start. For many, this mysterious alignment of birth details stands as an extraordinary sign that you were destined to meet and form a relationship like no other.
3. Parallel dreams
Some experts look at dreams as windows into our subconscious. So what does it mean when you and your soulmate are having parallel dreams?
Whether they involve traveling to the same imaginary places, encountering the same characters, or even reliving the same scenarios, these recurring dreams hint at a subconscious connection that's incredibly rare.
It's as if your minds are meeting in a dream world, parallel to the physical one, providing yet another layer of connection that transcends waking life.
4. Identical thoughts
You find yourselves thinking the same thoughts or coming up with the same ideas independently. This mental synchrony isn't just about finishing each other's sentences; it's about shared intellectual wavelengths that are eerily aligned.
5. Peculiar comfort levels
We've all felt varying degrees of comfort with different people, but with your soulmate, the level of comfort is almost surreal from the get-go. It's as though an invisible barrier has been lifted, allowing for true selves to be seen without any reservations.
Comfort as a weird soulmate sign doesn't just include the comfort of being yourself; it's the comfort of feeling that you've found someone who genuinely understands and complements every facet of who you are.
It transcends physical attraction, common hobbies, or intellectual compatibility, tapping into a sense of unity that's hard to put into words but impossible to ignore.
6. Out-of-place memories
You both have memories of places you've never visited or experiences you've never had, but these memories are surprisingly similar. This could be interpreted as past-life experiences or deep spiritual connections.
7. Mirror moods
It's not uncommon for couples to empathize with each other's emotions, but in your case, it goes way beyond that. When one of you is exuberant or downcast, the other seems to mirror that emotional state almost instantaneously.
The deep emotional synchronization could be an unusual sign that your lives and souls are more intertwined than you might think.
8. Unique communication styles
Beyond mere words, you two have developed a unique way to communicate that almost feels like telepathy.
Whether it's understanding each other through a simple glance or gesture or having your own "secret language," your methods of communication go beyond the norms of verbal or even non-verbal interaction. It's as though you've created your own exclusive emotional vocabulary.
9. Mysterious attraction
Your connection defies easy description; it's neither purely physical nor purely emotional. When you're apart, you feel a magnetic pull that's hard to ignore, almost as if a part of you is missing.
Possibly, the intangible yet palpable attraction seems to exist in a realm of its own, suggesting that your souls are magnetically aligned in a way that traditional relationships often don't experience.
10. Identical handwriting
Handwriting is often considered a window into a person's personality. Discovering that your handwriting styles are eerily similar might seem like a small detail, but it can be interpreted as a visual manifestation of your compatibility.
It's as if even your subconscious traits have found a match, making this one of the more bizarre yet intriguing signs of a deeper connection.
11. Animal instincts
Animals are often considered more intuitive than humans, and if pets or other creatures seem unusually drawn to your relationship, take notice.
Whether it's a dog that becomes notably calmer or a cat that seems affectionate only when you're both present, the reaction from animals might be sensing a special energy or connection that human senses aren't refined enough to perceive.
12. Same childhood imaginary friends
Imagine the astonishment of finding out that you both had identical or strikingly similar imaginary friends during childhood. Such a rare shared experience could hint at a deep-seated spiritual connection that manifested long before you met.
13. Repeating numbers and symbols
Whether it's seeing the same sequence of numbers every time you're together or stumbling upon a specific symbol that seems to follow your relationship, these repeating patterns could be interpreted as the universe's nod toward your unique connection.
14. Niche shared interests
Maybe you both have an inexplicably keen interest in a very specific and obscure topic—like a rare form of art, an unusual hobby, or a specific historical era. This could be a unique signature of your relationship that aligns you on a deeper level.
15. A shared sense of déjà vu
You both frequently experience a powerful sense of déjà vu when you're together as if you've lived this moment before. It's not just a fleeting feeling but an intense, shared perception that this relationship transcends time and space.
Commonly asked questions
Having a soulmate often leads to questions that defy easy answers. This section aims to explore some of these questions about weird signs of your soulmate and how do you know when you found your soulmate.
How do you recognize soulmate energy?
Soulmate energy is often felt as an inexplicable yet profoundly deep connection. You might experience a sense of familiarity, comfort, and understanding that defies logic. This energy can manifest as mutual respect, uncanny synchronicities, and a unique form of communication that feels almost telepathic.
The relationship often feels balanced, emotionally nourishing, and spiritually uplifting, as if both of you have been magnetically drawn together for a higher purpose.
Can soulmates be awkward?
Absolutely, soulmates can have awkward moments, especially at the beginning of the relationship. This is because the intensity of the connection can be overwhelming and challenging to navigate. While the deep soul-level connection is there, you're still two individual human beings with your own quirks and insecurities.
Awkwardness doesn't negate the possibility of a soulmate connection; it often signifies that both parties are still adjusting to the profound impact of their newfound relationship.
How do you know your soulmate is about to enter your life?
Signs that a soulmate is about to enter your life can vary widely and may include vivid dreams, heightened intuition, or a sudden alignment of life circumstances that seem to "prepare" you for something big.
You may experience an unexplained sense of anticipation or encounter repetitive symbols or numbers that feel significant. These are often perceived as the universe's way of hinting that a life-altering connection is on the horizon.
Are unusual signs more reliable than traditional signs?
Unusual signs are not necessarily more reliable, but they can offer a deeper, more personalized understanding of your connection.
Traditional signs like mutual respect, shared values, and physical attraction are important, but unusual signs can reveal layers of connection that are unique to your relationship. They may serve to confirm and deepen the bond, adding an element of mysticism or destiny that makes the relationship feel extraordinarily special.
Can soulmate connections be one-sided?
While the concept of soulmates often implies a mutual connection, it's possible to feel a soulmate-type energy that isn't reciprocated. Such instances could signify a complex karmic relationship or lessons that one party needs to learn.
However, a true soulmate relationship is generally considered to be mutual, as the deep, soul-level connection is what sets it apart from other forms of relationships.
How can I differentiate between a soulmate and a twin flame connection?
Soulmate connections are often described as deeply loving, harmonious, and long-lasting, meant to support personal growth and mutual evolution.
Twin flames, on the other hand, are considered to be two halves of the same soul, creating an intense and often tumultuous relationship aimed at accelerated personal and spiritual growth.
While soulmates bring peace and contentment, twin flames often catalyze significant changes and can be more challenging yet transformative.
Understand the difference between soulmate and twin flame here in this video:
Final takeaway
Soulmate signs, whether traditional or unusual, serve as indicators of a deeply spiritual and emotional connection.
While the signs can vary and may even be one-sided, a genuine soulmate connection is often mutual, nourishing, and enduring.
The difference between soulmates and twin flames primarily lies in the nature and purpose of the relationship, with soulmates offering a balanced, loving partnership and twin flames presenting a more intense, transformative experience.
Share this article on
Want to have a happier, healthier marriage?
If you feel disconnected or frustrated about the state of your marriage but want to avoid separation and/or divorce, the marriage.com course meant for married couples is an excellent resource to help you overcome the most challenging aspects of being married.
You May Also Like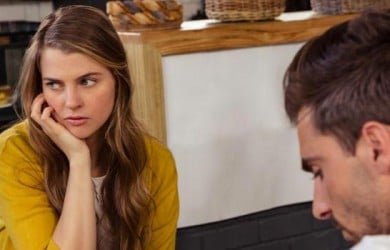 Popular Topics On Married Life