8 Details About the Psychology of Attraction
Partnerships and love add purpose and definition to life, stimulating and motivating mates. Reason doesn't often play a part where the unconscious tends to take a strong hand, and logic doesn't get a say.
That's even if leaving is the best answer though the person has become attached.
The brain is wired with the intention that everyone will fall in love, experience the pleasure and bliss that comes with romance, develop a deep connection, and "procreate."
The psychology of attraction, while it might appear to have no specific rhyme or reason, uses many variables to influence attachments, negative and positive experiences that impact the attractiveness of another person unconsciously.
It could be a scent, hearing them speak, the way they move that draws you to them, intending to find out if there is further chemistry that would allow a mutually satisfying relationship, to learn if, eventually, the personalities will mesh.
Let's dive deeper into the topic, and please check this book, "The Science of Attraction," which offers explicit details on the subject.
What is the psychology of attraction?
Human attraction psychology, defined is the study of why people are attracted to certain individuals over others.
Attraction itself is described as a power for eliciting emotions, including finding interest, evoking feelings of like, or developing a desire or forces that pull people together.
What makes you attracted to someone?
When you feel attracted to someone, whether it be a person you pass by on the street or run into in a market, usually there's an instant acknowledgment in the brain, a head-turn in that direction. The first thing we wonder is why this happens.
According to science, the psychology of attraction, there are unconscious forces at work reacting to a stimulus that's not always related to physical attractiveness or beauty.
Laws of attraction psychology dictate that a simple look from a distance can be enough to generate a reaction between two people, or an unlikely match can develop as an attraction to personality and grow from that point as time passes.
What causes attraction between man and woman? Let's look at a few things that can draw them together.
Related Reading: 

25 Signs of Unspoken Mutual Attraction Between Two People
1. Scent
Visually being attracted to someone is an element of physical attraction. Still, according to the psychology of attraction, the other senses have as much power if not more than merely seeing someone or admiring their beauty. That's especially true with the sense of smell.
Women are drawn to men since their MHC (major histocompatibility complex) is unique from theirs. The nervous system is controlled by these molecules. On the other hand, men have an attraction to women with a scent that implies they carry more of this composition.
Watch this video to learn more about the power of smell:
2. Symmetry
Most individuals have some asymmetry in their facial structure. The suggestion is that those with a semblance of symmetry deem having greater levels of attraction.
The reasons for this are unclear, but it appears that from a DNA standpoint, unconsciously, the partner sees the symmetrical features as less damaged.
3. Ratios with body shape
Regardless of overall body mass, body ratio and shape can impact what makes you sexually attracted to someone. Men appear to have greater attraction to women with larger hips, albeit a tiny waist, implying a "low hip ratio."
Suggestions for a reason indicate the possibility of enhanced child-bearing capacity and a better sense of wellness.
4. The signals
How does attraction work for a man? Men tend to look for signals from a woman before approaching for a conversation. In many cases, women might not realize, or perhaps they do, that they're sending signals, whether it be prolonged eye contact, specific body language, or a slight smile.
While men are labeled as the pursuer in most instances, they're not always the one who genuinely makes "the first move."
Related Reading: 

8 Qualities of Women That Attract and Keep a Man
5. A man's broad smile is less attractive
The psychology of female attraction dictates that a man who produces only slight smiles periodically but carries more of a "brooding" appearance carries more sexual attraction for a woman than a man who broadly smiles often.
On the other side of that coin, men enjoy women who smile often and brightly, albeit without eluding pridefulness or overconfidence.
How can you psychologically attract a mate?
You can't force someone to like you or be attracted to you. There are things you can try to motivate their mental attraction, especially if you feel this person is someone meant for you. Let's look at a few psychological tricks for attraction.
1. Incorporate red into your wardrobe
Red is a brilliant color denoting sexual energy, with more people being drawn to those who wear the color. It attracts attention and pulls the focus of people towards one's charm and appeal.
Related Reading:

 30 Signs of Attraction: How Do I Know if Someone Is Attracted to Me
2. Utter their name
The psychology of attraction dictates that saying a person's name a few times during a conversation is stimulating, making that person feel a personal draw to you and generating a certain charisma.
3. Mimic the other person
The psychology of love and attraction indicates that mirroring, also referenced as "the chameleon effect" by those in the psychology community, is when individuals unconsciously copy the other's behavior like gestures, expressions, and body movements without being obvious.
It means to create attraction and boasts as exceptionally effective.
4. Clumsiness is a psychological ploy
When you use clumsiness to your benefit, along the lines of dropping a glove while you're walking in the path of the person whose attention you're trying to catch, the individual will respond.
It's a known psychological effect identified as the "Identifiable Victim Effect." A person provides aid to an individual alone and facing hardship. A victim who allows others to see them as vulnerable and imperfect is more relatable.
5. Temperature and personality are linked
When you're discerning the psychology of attraction, one example to associate is temperature with personality.
People indulging in a cold beverage or perhaps having an ice cream tend to come across as having a "cold" personality, while those with hot foods and drinks are perceived as warm, drawing people to them more readily.
Related Reading:

 16 Personality Temperament Types and Marriage Compatibility
Are there signs to let you know someone is attracted to you?
It's not always obvious when another person is physically or sexually attracted. You could be totally oblivious to someone sending all kinds of signals but then suddenly sense subtle feelings from another person.
Some things you can pay attention to if you're getting vibes from someone:
Hiding the fact they're grooming for you

Mimicking you

Body temperature rises

Dilated pupils when making eye contact

Lean in when speaking with you

Flush or blush when interacting

Body language

is wide open

Changes in voice tone
Remember, if you see these signs, you're probably presenting the same signals with the person you're attracted to as well.
8 details about the psychology of attraction
Many things can determine who we're attracted to and why. Some relate to biology, and others are psychological, but you'll also see influences from the societal environment.
Should we listen to science and what psychologists have to say about the psychology of attraction? Let's look at some of what they have to say to see if it applies to you.
1. Resemblance plays a role
When seeing someone with similar features to our own, we tend to draw towards that person in a group over someone with less familiar characteristics.
2. Mom and dad make an impression
Gross or not, people who remind us of our parents are another point of attraction in the rules of attraction psychology. Plus, children of older parents often find mates senior in age more attractive.
Related Reading: 

What Is Emotional Attraction and How Do You Recognize It?
3. Arousal can be misleading
Anyone physiologically aroused, perhaps after a heavy workout, could find themself attracted to a new acquaintance believing them to be the source of their rapid heart rate.
4. Alcohol enhances attractiveness
The psychology of male attraction (and females) indicates that the drunker individuals become, the greater the attraction to strangers in their presence and how they perceive themselves.
Related Reading: 

How to Be More Attractive to Your Partner: 20 Effective Ways
5. Playing hard to get is enticing
When someone appears to be unavailable, it motivates feelings of desire for something you can't have.
6. A "hello" is more attractive than crude lines
According to the psychology of attraction, women and men would prefer that potential mates avoid the crude lines some resort to in favor of simply introducing themself and offering a simple "hello."
They find this much more attractive and are drawn closer to a person with this approach.
7. Each sense plays a part
Not only do we visually find people appealing, but the scent, the taste of their mouth with a kiss, touching their body, their skin.
8. Sexual attraction changes with season
It seems backward, but in the winter season, heterosexual men find a greater sense of attraction to female bodies since there is less opportunity to see them with the varied layers of clothing compared to the summertime when they're readily exposed and available.
Related Reading: 

16 Obvious Signs Someone Is Thinking About You Sexually
Final thought
The psychology of attraction attempts to explain in a scientific context a concept the average person can't make logical sense of – what draws someone to one person and not to another.
People put in much time and effort trying to reason how it all works, with some trying to manipulate the psychology to work in their favor with someone they hope to attract.
You'll find lots of studies, psychological and otherwise, on what's attractive and how people determine attractiveness. Still, ultimately a significant component is based on an individual's past experiences and preferences. Biology is a strong player but you need to listen to it.
Share this article on
Want to have a happier, healthier marriage?
If you feel disconnected or frustrated about the state of your marriage but want to avoid separation and/or divorce, the marriage.com course meant for married couples is an excellent resource to help you overcome the most challenging aspects of being married.
Learn More On This Topic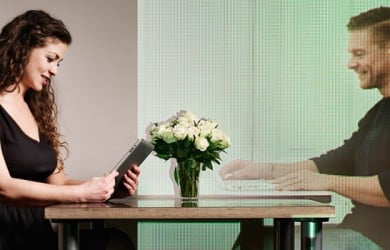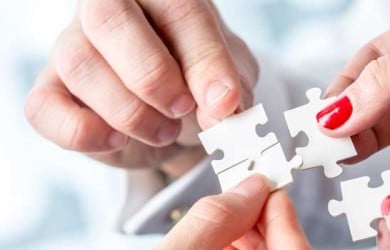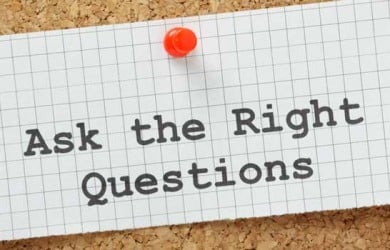 You May Also Like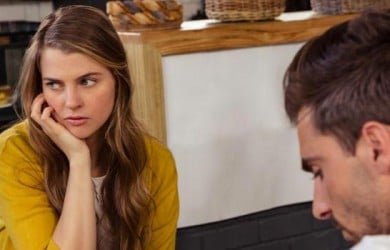 Popular Topics On Married Life