If You Want a Successful Marriage, Love Yourself More Than Your Spouse
Relationships. They are supposed to be about give and take and compromise, right? And then, here I am telling you to love yourself more than your spouse. How counterproductive does that seem? But, it's really not — so hear me out on this.
So often in relationships we get so consumed with our fascination, admiration, and attraction for our partner, we end up smothering them. Yes, it is possible to love people too darn much.
We all know that the love a mother feels for her children is something that is beyond being measurable, and honestly it is not even possible to adequately describe that kind of love. In some relationships and marriages (unfortunately, not all), the love you have for your spouse is at that same somewhat "extreme" level. But, more often than not, from what I have observed and from my own personal experiences, loving your significant other with such zealousness and passion can honestly end up irritating them.
So, this leads us right here — to this statement:
I want for you, and myself, to love ourselves MORE than we love our spouses.
In doing so, we are actually aiding in the betterment and sustainment of our marriage. I do understand and expect that many women may not agree with my suggestion here, but I would venture to guess that most men would; especially when they understand the motive behind loving yourself more than you love them.
By making the choice to put yourself first (okay, second because we know that the children [if you have any] always come first), you will be a happier wife. And as the phrase goes — "happy wife, happy life," right?
Here are ways in which a wife can love herself more than her husband:
Make time for daily self-care. Most wives, intentionally or unintentionally, cater to their husbands every need. While you should be considerate, mindful, and compassionate to your partner, such behavior and actions should not be at the expense of your own needs being constantly delayed. There has to be a balance between loving someone else and doing positive things for them, versus loving yourself and doing whatever helps center YOU.
Have regular girls' nights. And no, not crazy benders until three in the morning ending with a fast food drive-thru. What I mean is for you to have a night out (or in) with a best friend, maybe your sister, or even your mom. Spend time with other women who inspire you, support you, remind you of how wonderful you are, and how fun life is. The funny thing is that when we spend a little bit of time without our partner, we usually come back to them with gratefulness and appreciation that they recognize and respect our need for platonic relationships outside of them.
Speak highly of yourself. Don't be cocky, but recognize and voice what you are doing well, and what you bring to the table. There is nothing more attractive than a woman who is confident in who she is and what she wants out of life.
Focus on your career. Whether your "career" is a SAHM or you work outside of the home — know and affirm that what you are doing is just as important as what your spouse is doing. You must believe that your contribution to your partnership is just as valuable as his, even if you are not financially contributing to the joint bank account.
This is just a start. These are just four easy ways for you to love yourself more than your husband. Think he may not be onboard with your new motto on marriage? Well, I think you will be surprised by the fact that your spouse will be all for you loving you.
The best partners are ones that believe that healthy relationships and strong partnerships are solidified when two independent and unique people mutually agree that the goal of their marriage is to help the other person be the best version of themselves. And for a wife, this can only happen when you choose to love yourself more than your spouse.
Share this article on
Want to have a happier, healthier marriage?
If you feel disconnected or frustrated about the state of your marriage but want to avoid separation and/or divorce, the marriage.com course meant for married couples is an excellent resource to help you overcome the most challenging aspects of being married.
More On This Topic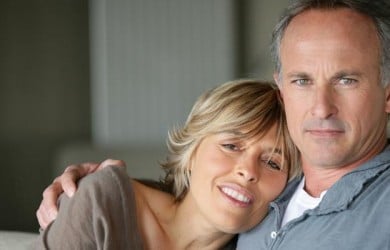 You May Also Like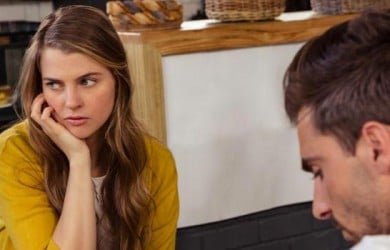 Popular Topics On Married Life